You're Invited to CAPPA's Virtual Conference 2021
Every year, CAPPA holds an annual conference to help our members stay up to date on the latest information for perinatal professionals.
Join us for sessions from amazing speakers on topics related to birth, postpartum, breastfeeding, family relationships, infant communication, and so much more!
Conference Dates
September 24th - October 3rd, 2021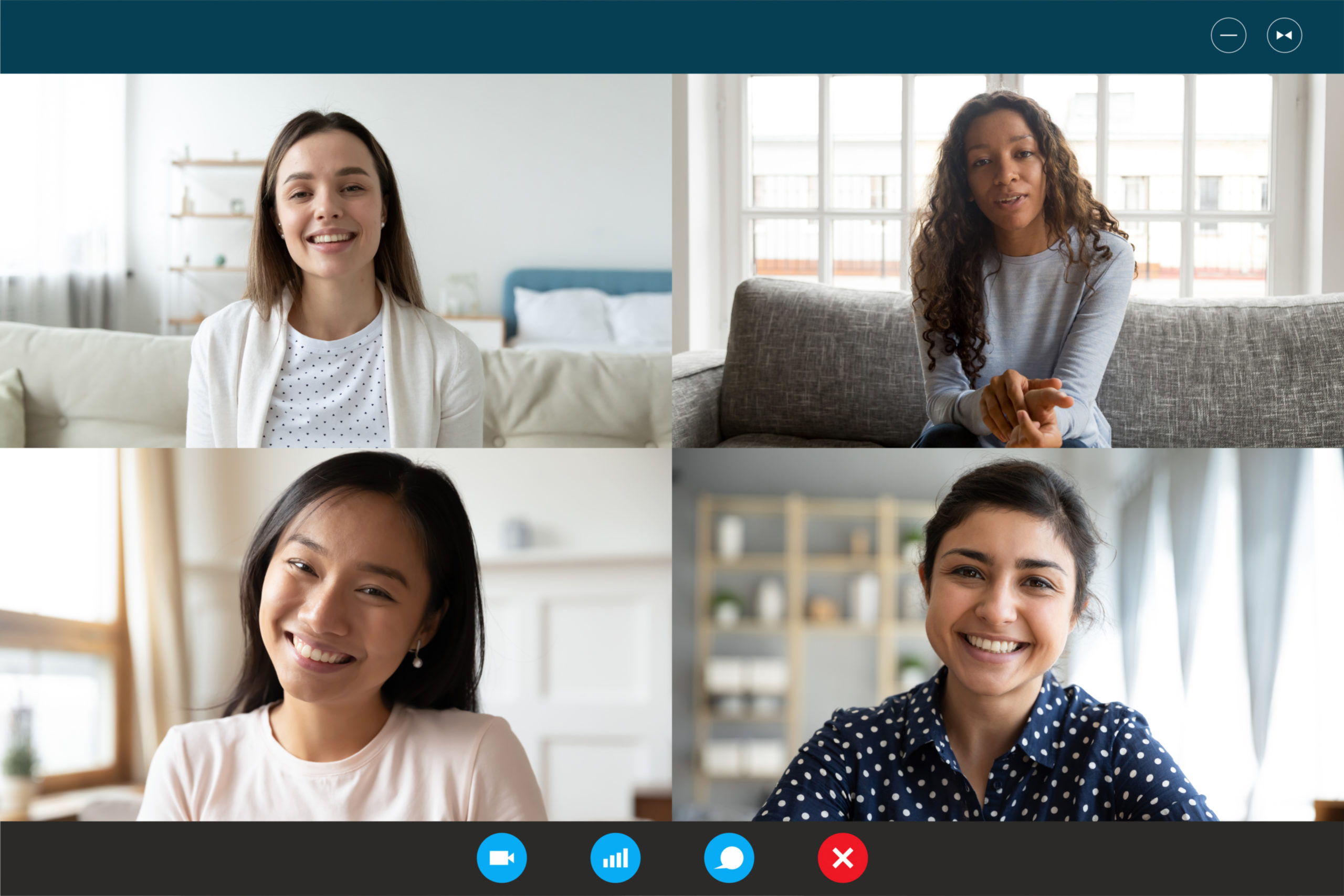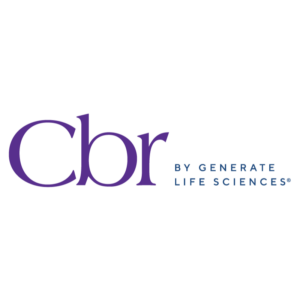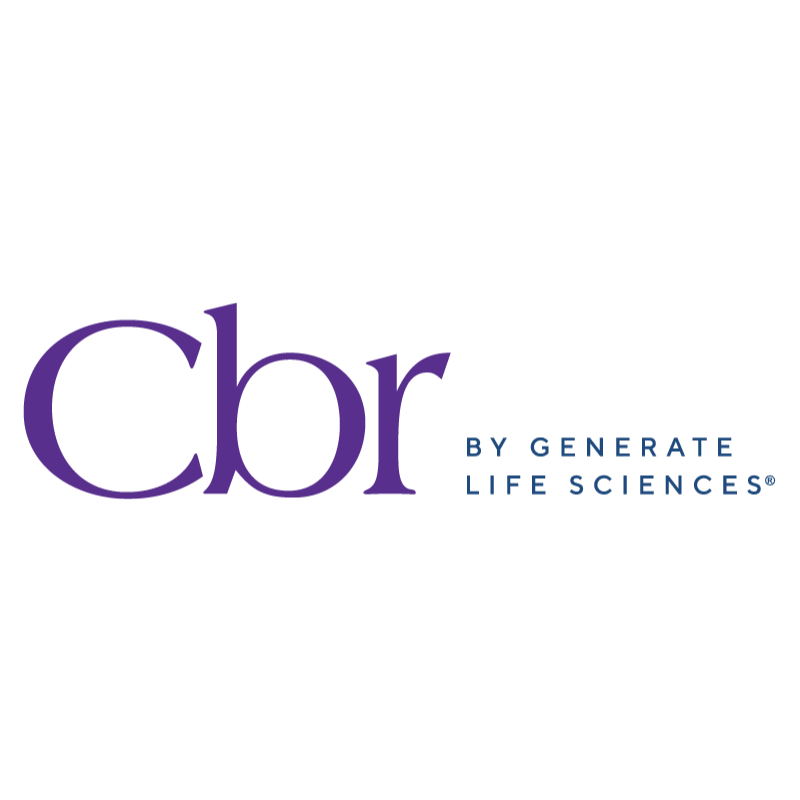 Sponsored By Cord Blood Registry® (CBR®)
Cord Blood Registry® (CBR®) is the world's largest and most experienced newborn stem cell company. Since 1992, families have entrusted CBR to store more than 900,000 cord blood and cord tissue samples. As part of their commitment to advancing the clinical applications of newborn stem cells, CBR has helped over 600 families use their cord blood samples for current and investigational treatments.
Click the speaker name to see more information about their session.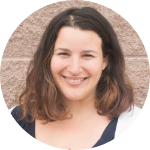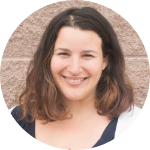 Anna Rodney
CPD, CLD, CCCE, CLE, NCS, LCCE, MaEd
Anna Rodney, Owner of Chicago Family Doulas and Arizona Doulas has been a labor and postpartum doula and childbirth educator for over a decade. She started her business as a solo practice and was able to grow Chicago Family Doulas into a large and very successful agency. After giving up her career as a Special Education teacher she knew having a successful doula business was imperative. She attributes her success to commitment to learning and growing, to the many business and marketing classes that she completed, to learning social media and to her deep love for creating connections and caring for other. She is caring, compassionate, knowledgeable and a community resource for all things birth, baby and business. She enjoys sharing her love for this career with others and is incredibly grateful to be a Labor and Postpartum Doula trainer and a Certified Childbirth Educator trainer for CAPPA.
Growing your Business and Brand with Social Media
Lets dive deep into understanding your brand, target market and how to utilize social media to grow your business.
At the end of this session, participants will be able to:
Identify 3 social media platforms used to connect with their target market.
Describe their target market and what types of posts interest them.
Use hashtags and create posts that will appeal to their target market.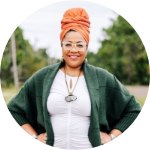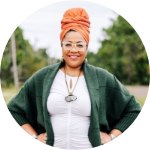 Nekisha Killings
MPH IBCLC
Nekisha Killings MPH IBCLC is an equity strategist and maternal and child health advocate who speaks, teaches, and facilitates on topics related to equity and dismantling bias. She acts as a Director of Equity, Inclusion and Belonging and consults organizations on creating and implementing strategies to better support marginalized communities. Coined the Aha! Moment Maven, Nekisha works to wow audiences with new realizations that will impact their approach to care. Nekisha is on a mission to #normalizebrownbreasts in health education and marketing, thereby better equipping providers to accurately diagnose and treat people of color. Nekisha's work is rooted in a compassion and candor that could only have been cultivated in years of supporting new parents through their journeys during the first days of parenthood. To eager audiences, she extends her own brand of wisdom, wit, and eureka moments to shift the way they approach life and work.
What You Don't Know CAN Hurt You...and Your Clients: The Role of Implicit Bias in Birthing and Breastfeeding Support
Every day, every interaction we have is colored by the inherent and implicit biases that we each carry. We see the world through lenses that are tinted by our own lived experiences, the experiences of those who are dear to us, information we have been exposed to, and systems that we live within. No one is immune. Learn how you can both identify and dismantle the subconscious impressions and beliefs about your client base to better provide empathic and impactful care.
At the end of this session, participants will be able to:
Identify concrete ways to respect birthing parents' wishes and needs in the clinical setting and beyond.
Describe ways to dismantle implicit bias in the healthcare setting.
Support marginalized communities in navigating the birth system.
Provide evidence based and culturally humble lactation support.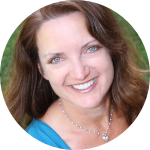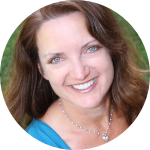 Abby Bordner
CLD, CPD, CLE, CAPPA Faculty
Abby has worked for over 25 years in a career in reproductive health and supporting families by promoting early attachment and bonding. She is a labor and postpartum doula, lactation educator, family development specialist, and works at a nonprofit supporting early childhood development and education in the prenatal to 5-year-old age range. Her work includes training and educating parents, caregivers, professionals, yoga teachers, and doulas. She lives in New Mexico, where she enjoys cooking, hiking, and spending time with her family.
How to Support Attachment and Bonding in the New Family
Brain science research and Psychology confirm that the experiences in the first five years lay the foundation for later development, learning, and behaviors. Most important are the experiences in relationship with baby's primary caregivers, mainly parents. Healthy early attachment and bonding requires responsive behaviors from parents and an understanding of children's emotional and physical needs. In this presentation you'll learn healthy attachment behaviors and how to educate and support parents to best respond to their baby's needs.
At the end of this session, participants will be able to:
Describe healthy attachment behaviors.
Explain the importance of early attachment and bonding.
Identify behaviors that compromise early attachment.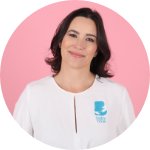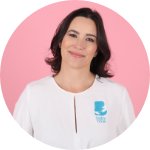 Michaela Arriaza
Owner of Baby Time RD, CCCE, CPD, CLE®
Michaela has worked for over 15 years supporting families by promoting breastfeeding and early attachment and bonding through babywearing. She is a postpartum doula, lactation educator, childbirth educator, new parent educator, baby led sleep specialist, CAPPA Latinamerica faculty and host of Babytime podcast. She started her own business in 2006 supporting early childhood development and education in the prenatal to 5- year-old range. Her work includes educating new families, caregivers and professionals, training postpartum doulas in Latin America. She lives in the Dominican Republic with her family, she enjoys babies, and seeing families blossom, cooking and spending her free time in the mountains with her family and friends.
Michaela ha trabajado durante más de 15 años apoyando a las familias promoviendo la lactancia materna, el apego temprano y la vinculación a través del porteo. Ella es una doula de posparto, educadora de lactancia, educadora de preparación al parto, educadora de nuevos padres, especialista en sueño respetuoso, docente de CAPPA Latinoamérica y presentadora del podcast Babytime. Comenzó su propio negocio en 2006 apoyando el desarrollo y la educación de la primera infancia desde el período prenatal hasta los 5 años de edad. Su trabajo incluye la educación de nuevas familias, cuidadores y profesionales, la formación de doulas posparto en América Latina. Vive en República Dominicana con su familia, disfruta de los bebés y de ver florecer a las familias, cocinar, compartir con sus amigos y familiares y pasar su tiempo libre en las montañas.
Being An Influence
Local (even national) radio and tv stations need to create content for their programs, their producers are always looking for information for their viewers/listeners.Using social media to build your audience will make you more attractive to them. Be authentic. Don't get caught up in making your feed the most beautiful, try to make it the most authentic, it has to represent you. The information is available but only YOU know how to share it in a unique way and that makes you attractive to sponsor's. Sponsor's pay you or even give you free things for giveaways for your audience as you become a micro influencer for mentions.
After this session, participants will be able to:
Confidently contact local sponsors, tv stations, and radio programs regarding their knowledge.
Create their "perfect social media feed".
Be their most authentic self on any platform.
Siendo una influencia
Las estaciones de radio y televisión locales(incluso nacionales) necesitan crear contenido para sus programas, sus productores siempre están buscando información para sus espectadores / oyentes. Usar las redes sociales para construir su audiencia lo hará más atractivo para ellos. Sé auténtico. No te enfoques por hacer que tu feed sea el más hermoso, trata de hacerlo el más auténtico, tus redes tienen que representarte. La información está disponible pero solo TÚ sabes cómo compartirla de una manera única y eso te hace atractivo para los patrocinadores. Un patrocinador está dispuesto a pagar o incluso dar productos gratis para obsequiarle a su audiencia a medida que te conviertes en un micro-influenciador por las menciones de sus servicios o productos en tus redes.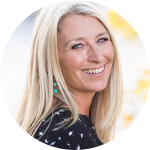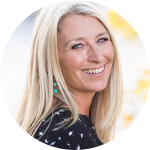 Laurel Wilson
BSc, IBCLC, RLC, CLE, CLD, CCCE, PPPI
Laurel Wilson has twenty-nine years of experience working with families in the childbearing year and perinatal professional and travels the world (when not experiencing a pandemic) speaking about the importance of human milk and attachment. She is co-author of best-selling books, The Greatest Pregnancy Ever: The Keys to the MotherBaby Bond and The Attachment Pregnancy: The Ultimate Guide to Bonding with Your Baby, original Editor of the CAPPA Lactation Educator Manual, and contributing author to Round the Circle: Doulas Talk About Themselves. Laurel is a board-certified as a lactation consultant, childbirth educator, labor doula, lactation educator, Prenatal ParentingTM Instructor, and Pre and Postpartum fitness educator. She served as the CAPPA Executive Director of Lactation Programs for 16 years. She served on the Board of Directors for the United States Breastfeeding Committee from 2016-2019. Her current service roles include acting as a Senior Advisor for CAPPA and being on the Advisory Board for InJoy Health and Kindred Media. She also works as the Education Manager for GOLD Learning. Laurel has been joyfully married to her husband for 30 years and has two amazing sons, whose difficult births led her on a path towards helping emerging families create positive experiences. She believes that the journey towards and into parenthood is a life-changing rite of passage that should be deeply honored and celebrated.
It is FINALLY live. My TedX Talk, Human Milk: The Food That Helped Evolve Humanity. #TEDXCOS Please watch, share, and enjoy! http://motherjourney.com/tedx.html
This is a limited-release session and will only be available until the end of October. These sessions will NOT be available to watch again so sign up now to get access! Don't miss your chance to attend!
Up In Smoke: What to Know About Cannabis During Perinatal Period
As the recreational and medicinal use of cannabis increases worldwide, the questions about this herb's use during breast/chestfeeding rises exponentially. In the United States, sixteen states have legalized or are on the path to legalizing the consumption of cannabis. This trend has led to more lactation and healthcare professionals being faced with the question, "Is it safe for me to use cannabis during pregnancy and lactation?" The answers vary widely due to myth, bias, and poorly conducted and accessed research. These widely differing recommendations lead healthcare professionals to scratch their heads and face the knowledge that they don't know what to say to families. The problematic question of safety is compounded when issues involving equity and healthcare access come into play, as bias certainly plays a role in the US response to cannabis. Healthcare professionals have a sincere concern as the endocannabinoid system, which interacts with almost every organ system and the immune system, reacts to the molecules found in cannabis. The endocannabinoid system plays a role in brain development, system homeostasis, and the functioning immune system. What we actually know about how much perinatal use affects babies is still unknown. This presentation takes a harm reduction approach while looking at the most recent research and policies surrounding this controversial herb during the perinatal period.
At the end of this session, participants will be able to:
Identify two cannabinoids in cannabis that are of potential concern during the perinatal period.
Describe the endocannabinoid system.
Describe why a harm reduction approach to cannabis use during perinatal period is more effective than risk reduction.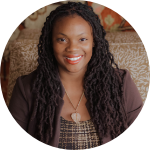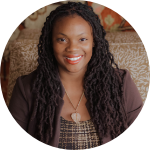 Dr. Sayida Peprah
PsyD
Dr. Sayida Peprah is both a licensed clinical psychologist and trained birth doula. She specializes in multicultural psychology, trauma, suicide prevention and maternal mental health. Dr. Sayida has a multifaceted career as a psychologist having worked in community-based, in-home, psychiatric hospital, correctional and private practice settings. She is also a trainer and consultant on topics of cultural humility, implicit bias and trauma as they impact mental and maternal health. Dr. Sayida is the founder of the non-profit organization Diversity Uplifts, Inc.
Dr. Sayida's work in maternal health include serving as a doula trainer/mentor, maternal mental health and cultural competency consultant for perinatal health programs in Southern California (Frontline Doulas, Sankofa Birthworkers Collective). Dr. Sayida is also an active member of the Black Women Birthing Justice Collective and a Collaborator with the Black Mamas Matter Alliance, promoting research, education and community-based services to positively transform birthing experiences of black families. Dr. Sayida has served and continues to serve on advisory committees to improve maternal health including the California Maternal Quality Care Collaborative (Maternal Suicide Review Committee 2018-2019 & Maternal Mortality Review Committee 2020- Present), Perinatal Equity Initiative Committees of San Bernardino and Riverside County (2019- Present), and others aimed at identifying key risks and opportunities for quality improvement and prevention around disparities.
Dr. Sayida is dedicated to contributing her expertise to uplift the community and improve the effectiveness of health care and social support services.
This is a limited-release session and will only be available until the end of October. These sessions will NOT be available to watch again so sign up now to get access! Don't miss your chance to attend!
Psychological Considerations for Supporting Pregnant and Postpartum Clients
This presentation will focus on increasing the awareness of participants regarding perinatal/postpartum mood and anxiety disorders (PMADs) and practical skills to support pregnant and postpartum persons. During this presentation, maternal suicide research findings and recommendations for providing care and support to individuals with elevated risks or presentation of mental health concerns, will be offered. Cultural considerations and strength-based interventions will be highlighted.
At the end of this session, participants will be able to:
Identify risk factors for perinatal/postpartum mood and anxiety disorders.
Define screening protocols to assess for perinatal/postpartum mood and anxiety disorders.
Develop support strategies for pregnant and postpartum clients at-risk of PMADs.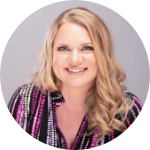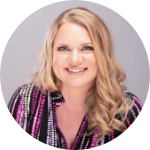 Bonnie Holt Logsdon
RD, IBCLC, CLE
Bonnie Holt Logsdon (she/her) is a Registered Dietitian, International Board Certified Lactation Consultant, Certified Lactation Educator™ (CLE©) through CAPPA and a trained birth doula with over 18 years of experience in community-based practice.
She happily supports families during the prenatal and postpartum period for both lactation and nutrition support in the Louisville, KY and Southern Indiana area as well as through worldwide telehealth services.
Bonnie is committed to giving personalized, affirming care to each family she works with! Supporting families during this critical and emotional time in their lives is such important work. A promise to provide support in a compassionate, non-judgmental way to meet parents where they are and help them meet their chest/breastfeeding or nutrition goals is her top priority.
In her downtime, she enjoys spending time with her husband and 6 yo son, traveling and visiting as many National Parks as possible.
Bonnie support families of all backgrounds, structures, and identities. Everyone deserves support and she feels such gratitude to be a small part of her client's journey.
The Language of Lactation - How to Educate Parents on a New Lingo That Supports Their Lactation Journey
New parents are exhausted when we see them for lactation visits. Retaining information with a sleep-deprived brain is hard work. How we connect, listen, question, and communicate with them impacts outcomes. Learning the process of milk making and terms associated with lactation is a whole new vocabulary. Making improvements to communication between all members of the care team and communicating more effectively with patients can greatly improve the patient experience and help them meet their goals.
At the end of this session, participants will be able to:
Identify 3 learning styles people use to retain a new language.
List 3 communication techniques that foster connection with clients.
Define various lactation related terminology.
Discuss 3 strategies to effectively communicate a lactation care plan.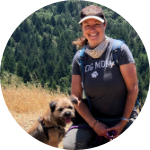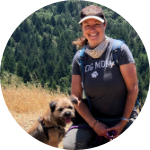 Michelle Stern
CPDT-KA, Pooch Parenting
Michelle is a certified professional dog trainer (CPDT-KA), dog behavior consultant, mom, and former classroom teacher. With over 16 years of teaching experience, Michelle loves both the human and canine members of dog families, which shows in her warm and supportive demeanor with clients. She specializes in working with families who are expecting babies and those who already have children and dogs. Learn more about Michelle and her services at: www.PoochParenting.net and @PoochParenting on FB/IG. And don't miss her podcast for parents with dogs called Pooch Parenting.
Dog and Baby Safety
As a professional who works with families who often have dogs, you likely see clients who are worried about how their "fur baby" will react to their new baby. You may also wonder about how the dog is feeling and if you or the new baby will be safe. In this session, you will learn tips of the trade from a certified professional dog trainer and behavior consultant so that you can feel more comfortable answering simple questions about dogs and babies. It will also empower you to refer to a dog & child specialist if your clients need more expert advice or dog training.
After this session, participants will be able to:
Identify red flags in dog behavior that could put the baby at risk.
Explain how to safely introduce the dog and baby.
Discuss common dog related questions (such as management strategies and safe sleep arrangements) and know when to refer out to a dog and child specialist.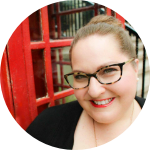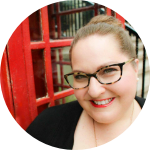 Jen McLellan
CBE
Jen McLellan is a published author, founder of Plus Size Birth, and host of the Plus Mommy Podcast. She helps people navigate the world of plus size pregnancy, shares tips for embracing your body, and laughs her way through the adventures of parenthood. Her work has been featured in major publications such as The New York Times, Glamour, Today's Parent, Huffington Post, and International Doula. As a public speaker, Jen has spoken at numerous events including presenting at the National Institutes of Health. Jen is also a certified childbirth educator, wife, and mother to a charismatic ten-year-old.
How To Be A Size-Inclusive Birth Professional
During this presentation, you'll understand what people of size face throughout pregnancy and postpartum, address your size-bias, and learn how to make sure your work is size-inclusive.
At the end of this session, participants will be able to:
Identify how people are classified as plus size using the BMI calculator.
Explain the difference between relative risk and actual risk.
Describe two changes they'll be able to make to their business to make it size-inclusive.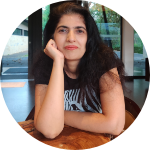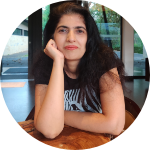 Sonali Shivlani
CCCE, CLE, CPFE, CLD, CNPE
Sonali Shivlani is a CAPPA Certified Professional and Trainer. She is the Executive Director of CAPPA India and also trains for the Pregnancy Fitness Educator Program. She has been working with families since 2004 and has worked with more than 40000 parents through her programs and workshops. She is the author of Prenatal Fitness, Super Moms Recipes and Parenting Mantras. She founded her online pregnancy coaching platform in 2013 which offers complete E Learning solutions for pregnancy and post partum.
Pregnancy & Birth Coaching in the Virtual World – Meeting Customer Expectations
COVID-19 brought a new normal to our Lives and changed the way many of us function. Pregnancy and Birth Coaching also evolved and moved into the Virtual World. As Birth Professionals we changed and evolved and adapted. Many families accepted this new way and as professionals we have to ensure that we can bring the same quality into our services to meet customer expectations.
At the end of this session, participants will be able to:
Describe 3 things that are important to the pregnant family in the virtual pregnancy coaching experience.
Identify 3 major differences between coaching in the offline vs the virtual platform.
Use 3 tools to become effective virtual presenters.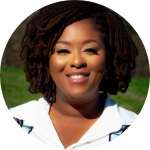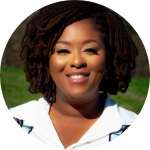 Dr. Kristy Christopher-Holloway
LPC, NCC, BCTMH, CPCS, ACS, PMH-C
Dr. Christopher-Holloway's research focuses on the mental health help-seeking experiences of religious or spiritual African American women diagnosed with infertility, as well as the psycho-emotional impact of infertility. Additionally, she focuses on counselor trans-cultural competence, the intersection of religion and spirituality and mental health, and the impact of generational trauma and the 'Strong Black Woman' syndrome in Black women.
Dr. Christopher-Holloway's background includes working in private practice, in-home counseling, outpatient, and residential treatment. While she has worked with children, adolescents, and adults providing counseling services, her passion and current clinical focus involves working with women experiencing infertility and birth trauma, perinatal mood and anxiety disorders (postpartum depression, anxiety, etc), and pregnancy and infant loss (also commonly referred to as perinatal loss or reproductive loss). She is also certified in perinatal mental health (PMH-C).
This is a limited-release session and will only be available until the end of October. These sessions will NOT be available to watch again so sign up now to get access! Don't miss your chance to attend!
Infertility and PMAD Treatment Implications for Women of Color
20% of the United States population will be diagnosed with infertility, with women of color experiencing the disease at greater rates than their counterparts. Literature has indicated that infertility can lead to feelings of depression, anxiety, grief, and trauma. Additionally, 1 in 5 birthing people of color will experience a perinatal mood and anxiety disorder (PMAD). Infertility is identified as a risk factor for developing a PMAD. Furthermore, women of color often have various intersections that further complicate their experiences with PMADs. Left untreated, PMADs can impact interpersonal relationships, mother-baby attachment, finances, and lead to or exacerbate substance use. To operate from a culturally humble lens, mental health professionals need to understand the impact of infertility and perinatal mood and anxiety disorders on women of color. This presentation will provide an overview of infertility and perinatal mental health in women of color and offer useful treatment implications. focus on useful mental health strategies and techniques when working with those experiencing infertility and perinatal mental health issues.
At the end of this presentation, participants will be able to:
Define infertility and perinatal mood and anxiety disorders.
Discuss how infertility and perinatal mood and anxiety disorders impact women of color.
Discuss effective treatment techniques when working with this population.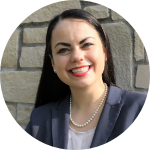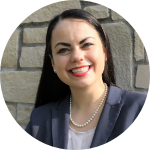 Trillitye Paullin
Ph.D
I am a Molecular Biologist, Army Veteran, and mother to two beautiful daughters who had severe infant food sensitivities and reactions to proteins transferred from my diet to my breast milk. After processing the painful fact that I could hurt my children through breastfeeding, I started researching how to produce breast milk they could properly digest. I discovered that many parents experience the same troubling situation. I wanted to create a place for parents to find answers to their questions about infant food sensitivities and empower them to continue their breastfeeding journey. This is how Free to Feed was born. We are starting this mission by first creating an at-home test strip that will allow mothers to analyze their breast milk for allergens.
Empowering Parents through Infant Food Sensitivities
Take a deep dive into infant food sensitivities and breastfeeding! Learn how to identify infants with food sensitivities and rule out other possible contributing factors. Empower parents in their breastfeeding journey by fully understanding the science behind diet to breastmilk protein transfer, elimination diets, and reintroduction strategies.
At the end of this session, participants will be able to:
Identify the different kinds of food sensitivities and their associated symptomatology.
Explain why some infants react to breast milk and how mom's health plays a role.
Describe various elimination diet and reintroduction strategies.
Sessions denoted by an * are limited-release and will only be available to watch throughout the month of October. These sessions will NOT be available to watch again so sign up now to get access! Don't miss your chance to attend!
CAPPA Sponsor: CBR Session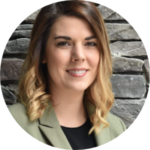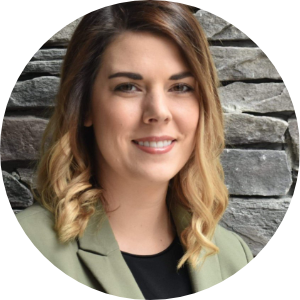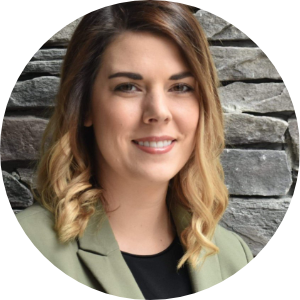 Michelle McDougle
MS, CGC
Michelle McDougle, MS, CGC is a Clinical Science Liaison for CBR and educates healthcare providers about umbilical cord blood and cord tissue banking as well as current and potential future uses of stem cells in medicine. Michelle is a genetic counselor by training and after graduating with a Master of Science in Genetic Counseling degree from UT Health Science Center at Houston, she started a prenatal genetic counseling practice at WellStar Health System outside of Atlanta, GA. After working closely with genetic testing laboratory partners to boost genetic counseling referrals to her clinic, Michelle was offered a Medical Science Liaison position with Ariosa Diagnostics/Roche Diagnostics Corporation supporting the Harmony Prenatal Test in the Southeast. In this role, Michelle presented information about noninvasive prenatal testing (NIPT) in both formal and non-formal meetings with healthcare providers and spoke at many regional genetics and OBGYN conferences. Now, in her role at CBR, Michelle pulls from her training as a genetic counselor and experience working with prenatal patients to ensure that women's health providers feel confident in discussing the amazing potential of newborn stem cells.
Harnessing the Power of Newborn Stem Cells
Join Cord Blood Registry's, Michelle McDougle, Certified Genetic Counselor, LIVE during the CAPPA Conference to learn about a once-in-a-lifetime opportunity to protect a family's future health! For over 30 years, cord blood stem cells have been used to rebuild healthy blood and immune systems as part of a stem cell transplant. Researchers continue learning more about the power of newborn stem cells and the future looks bright; 500+ clinical trials have been initiated to study newborn stem cells in a wide variety of common conditions such as Alzheimer's disease, diabetes, osteoarthritis, cardiovascular disease, stroke, and spinal cord injury. Q & A session will be held at the end of the presentation to answer any questions.
This is a FREE session with prizes! All registered CAPPA members who attend this event will receive a $25 Amazon e-gift card and will be entered in a drawing for a Newborn Stem Cell Preservation Bundle gift certificate (a $2,840 value!) to provide to one of their clients. 10 lucky winners will be drawn!*
CAPPA will provide 1 continuing education credit to all attendees.
*Must attend entire webinar to receive E-gift card and to be entered for the Newborn Stem Cell Bundle drawing. MUST BE A RESIDENT OF THE UNITED STATES.
This is a free session, but you must reserve a seat for Michelle McDougle's session.
Conference Registration & Optional Sessions
You must be a member to register for conference.
Frequently Asked Questions
How do I get to CAPPA Conference 2021?
We're completely online! Please download the Whova App or visit the Event Webpage to participate!
** If this is your first CAPPA Conference virtually, you will need to create a Whova account.  Remember to use the email that you registered with. **
What is a Virtual Conference?
Due to the COVID-19 Pandemic, we decided to change our in-person conference to a virtual one!   We are aware that amazing work is being done to flatten the curve and develop reliable vaccines, but we decided that a virtual conference was safer and healthier for everyone.  We have our hopes set on an in-person conference in Niagara Falls, NY in 2022!
Will CEUs be offered for conference? How many?
All sessions will have CAPPA Contact Hours, which are always accepted for recertification with CAPPA.  If you get all the Optional Sessions and attend the CBR webinar, you can get all 13 CAPPA CEUs for recertification!  We're working on getting our sessions approved for Nursing CEUs and L-CERPs!
I paid for an Optional Session, but I don't have the password.
All Optional Sessions require a password to watch.  Passwords are emailed to attendees that have purchased the session.
** Please check your spam folder!  If the email is not in your spam, contact us on the Whova app or website.  That will be the fastest way to reach us!  Or email info@cappa.net. **
Are the Conference Sessions live or pre-recorded?
General and Optional Sessions will be pre-recorded and released the week of September 24th, 2021.  You can watch them throughout the duration of the event multiple times!  They will also stay up for re-watch throughout the month of October!
What are the Live Q&A Discussions?
While this conference is a virtual event, we didn't want our attendees to lose the experience of interacting with the speakers.  We will live stream Q&As with each speaker from October 1st - October 3rd.  These will be recorded and uploaded for later viewing, so don't worry if you miss the stream.
Please help CAPPA maintain a safe, fun, and professional environment by reading and familiarizing yourself with our Conference policies before registering. If you have any questions or concerns regarding the conference, please let us know! Thank you!
There is a required $5.00 convenience fee to register for CAPPA Members.  This fee includes access to the event app and a virtual "seat" at all the conference General Sessions.
Speakers/times may change without notice. There are no refunds for Optional Sessions, conference materials/merchandise, Social Event tickets, or lunches. No transferring registration to another person. No swapping sessions.
When registering for CAPPA events, trainings, and activities you are consenting to be video-graphed and/or photographed. CAPPA does not assume liability for adverse reactions to foods consumed, or items one may come into contact with while eating at any CAPPA Event, Training, or Activity you may attend whether inside or outside of the CAPPA planned events and activities.