CAPPA (Childbirth and Postpartum Professional Association) is an international certification organization for Doulas, Childbirth Educators, and Lactation Educators.
Since our foundation in 1998, we have certified thousands of perinatal professionals.
As one of the first and most comprehensive perinatal organizations in the world, CAPPA is respected for its longevity and its commitment to excellence in both education and unsurpassed student and member support.
Choosing an organization for your education is an important decision. CAPPA offers the stability that you can be confident in as you invest in your education and career.
Pre-orders open until December 7, 2020!  All orders are 15% Off!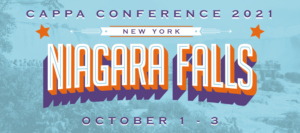 Hello CAPPA Members!
We are happy to announce that we are aiming for a hybrid conference in 2021! Due to the success of our first virtual event and our own desire to see all our members in person, CAPPA CON 21 will be a combination of an in-person conference at Niagra Falls, NY and an online event using the Whova app again!
Please stay tuned as we work out the details!
Learn More
Latest from the CAPPA Blog

As labor doulas and childbirth educators, we prepare our clients with information about routine interventions. We go over the benefits, […]
Continue reading...