Terese Guettler
RN, NBC-HWC
Services Offered:
Trained New Parent Educator
Certifications:
Location:
Maplewood MN United States
---
I've had a life-long love of babies.  I grew up in a large family with 8 siblings and helped with my younger siblings.  When my youngest brother was born I was 7 1/2 and can remember the day my parents brought him home from the hospital, and placed him right into my waiting arms on the couch.  From that moment on, I was an active participant in his care!  When I was almost 13 I got a call to babysit a 2 month baby and I remember being like 'who, me? I get to babysit a 2 month old?!' I was ecstatic.  I went on to babysit a lot more after that.  My love and experience with babies served me well as a young parent.  Being a mother to 2 sons has been one of the greatest joys of my life.  And, now being a grandmother of 4, it's over the top!
I've been an RN for 30 years, starting my career working in the NICU and Level 2 Nursery.  I'm also certified in Holistic Studies, Life Coaching and Health & Wellness Coaching.  I'm currently working in a Pregnancy program providing coaching and education for women (sometimes men too) throughout the months of pregnancy and postpartum, as well as those struggling with infertility or preparing for pregnancy.
It's my passion to serve women, and parents during the momentous transition into parenthood.  While parents typically take various prenatal classes offered through their delivering hospital, there isn't one that fully prepares them for the first 3 months, or what we refer to as the '4th trimester'.   As I work with moms, I gain clarity on their vision and expectations and go over some of the most important self-care topics that will make the transition home with baby as smooth as possible; such as the importance of adequate support, sleep and healthy nutrition.  Then we connect within a week of the delivery to check in and see how things are going, work through any challenges, connect them with the appropriate resources as needed, and continue to work together on a rhythm that supports their individual needs for as along as they need it.
What I've learned from my own experience, and helping other moms is that how supported and prepared a woman feels – physically, emotionally and mentally to bring their baby home – will color her experience and stay with her for years to come.  I'm grateful to be walking alongside moms and partners during this most precious time.
If you're at all curious about working with me, call me today for a free consultation.  612-501-1806
---
Certifications: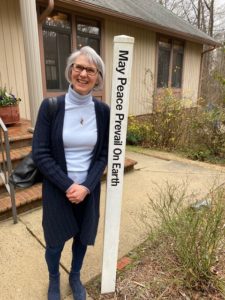 Website:
http://www.coachterese.com/
Email addresses:
terese@coachterese.com
terese.guettler@gmail.com
(Alternate)
Phone numbers:
612-501-1806 (mobile)
same (home)