Petra Nobel
Postpartum Doula Multiple Specialist and Infant and Child Sleep Consultant
Services Offered:
Multiples Support
,
Newborn Care Classes
,
Postpartum Support
,
Remote Support/Virtual Classes
,
Trained Childbirth Educator
,
Trained New Parent Educator
,
Trained Postpartum Doula
Certifications:
Certified Childbirth Educator
,
Certified New Parent Educator
,
Certified Postpartum Doula
Location:
Thornhill ON Canada
---
Petra was born and worked in the Netherlands, a country where every new mother has the option of in-home maternity care as soon as the baby is born. After 18 months of training she became certified to assist midwives during home births and help parents with the challenges of an expanded family.
Petra worked in a major hospital where midwives were trained and the maternity care nurses created a home setting for the new mothers and the student midwives. Here, on the maternity care floor she worked closely with nurses, midwives, OB/GYN doctors and pediatricians. In addition, Petra learned from working with women from different cultures and backgrounds, collecting the best of alternative ideas and effective, time tested practices.
In Canada she continued training and became a Cappa Certified Postpartum Doula (CCPD). Working with new families is her passion. Petra knows how important it is to have somebody to reassure and answer the many questions of a new mom.
She knows that a Doula Works.
When working with her Post Partum clients, Petra saw how many new parents struggle with their child's sleep issues. Through further study, she is now a Maternity, Infant and Child Sleep Consultant through the International Parenting and Health Institute (IPHI). She is a certified new Parent Educator and she loves being able to help new families putting all the pieces of the sometimes difficult puzzle called Postpartum Life putting into place.
---
Certifications:
CPD Certification Number: 5-20149, expires May 19, 2023 (EST)
CCCE Certification Number: 10-202009, expires October 6, 2023 (EST)
CNPE Certification Number: 9-202002, expires September 2, 2023 (EST)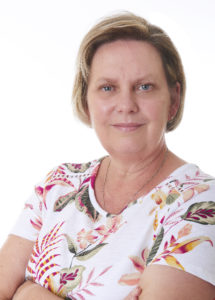 Website:
https://www.doulaworks.com
Email addresses:
petra@doulaworks.com
(Alternate)
Phone numbers:
6478368002 (mobile)
(home)