Emerge with Amy LePage
Childbirth Educator - Somatic Movement Practitioner
Services Offered:
Childbirth Classes
,
Postpartum Support
,
Remote Support/Virtual Classes
,
Trained Labor Doula
,
Trained Postpartum Doula
,
VBAC Classes
Certifications:
Certified Childbirth Educator
Location:
MONTPELIER VT United States
---
Hello! I live in central VT with my two teenage sons. I love it here! Mountains to hike, trails to ride, lakes to paddle, gardens to tend, favorite canoe camping spots and seasons that shift and change throughout the year.
I continue to grow as a mother and have learned a ton from my kids! I am for sure a lifelong learner and feel grateful to have found work that I love that also supports others. I look forward to hearing from you – and perhaps working with you on your pregnancy, birth and postpartum journey.
Emerge with Amy LePage offers holistic childbirth education in group classes and private settings – either in person or online. Classes include: Empowered Childbirth, Moving Breathing Birth, Birth Year and Beyond Coaching, Pre/Postnatal yoga, Pelvic Floor During Pregnancy & Preparing to Push, Pelvic Floor Postpartum Healing, Postpartum ReDiscover your core with a focus gentle rebuilding of strength while understanding about diastasis and the pelvic floor.
---
Certifications:
CCCE Certification Number: 7-202118, expires July 22, 2024 (EDT)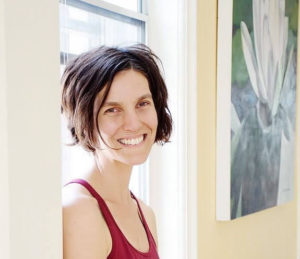 Website:
http://www.emergewithamylepage.com
Email addresses:
amy.emergeyoga@gmail.com
amy.emergeyoga@gmail.com
(Alternate)
Phone numbers:
8027780300 (mobile)
(home)