Eliry Queen Tiempo
MSN, RN, PHN, CPEN
Services Offered:
Breastfeeding Support
,
Infant Massage
,
Newborn Care Classes
,
Postpartum Support
,
Remote Support/Virtual Classes
,
Trained New Parent Educator
Certifications:
Certified New Parent Educator
Location:
Walnut CA United States
---
Hello Mama! My name is Eliry. I am a Certified Pediatric Emergency Nurse. I am current training for my New Parent Educator certification. I am also a mama to my baby Atlas with another one on the way!
After a decade of helping moms in the emergency department, I decided to take it a step further. The Mothergiver is a platform created to helping new moms confidently care for their babies. What started as a passion project has turned into a career.
With becoming a mother myself, I fell in love with this season of life. My focus is to educate and empower parents for the postpartum stage by providing evidence-based information, valuable referrals and support without judgement.
I am so excited you are here and happy to help you prepare for this journey. You are not alone! My mission is to ignite the "mothergiver" within.
07/27/22
---
Certifications:
CNPE Certification Number: 7-202304, expires July 17, 2026 (EDT)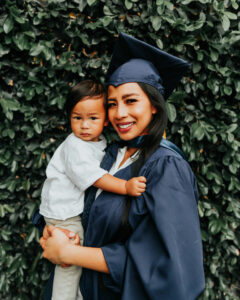 Website:
Email addresses:
themothergiver@gmail.com
eqapacible@gmail.com
(Alternate)
Phone numbers:
(mobile)
(home)