crystal lynn miller
Labor Doula/CLC
Services Offered:
Belly Casting
,
Breastfeeding Support
,
Labor Support
,
Postpartum Support
,
Trained Labor Doula
Certifications:
Certified Labor Doula
Location:
Santa Fe NM United States
---
Congratulations on your coming little one! I am so honored and excited to be a certified labor doula, offering support pre natally, during your labor and delivery , and continuing just after birth. I support women to make informed , empowered choices during this special time of your families becoming. Wether you choose to birth in the hospital, at home, or in a birthing center, I honor and support YOUR choices by walking beside you and helping you to understand all of your choices and options at each step of your journey.
---
Certifications:
CLD Certification Number: 12-201820, expires December 20, 2021 (EST)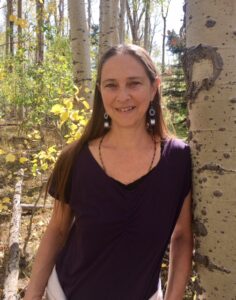 Website:
https://www.sacredcenterdoula.com
Email addresses:
sacredcenterdoula@gmail.com
sacredcenterdoula@gmail.com
(Alternate)
Phone numbers:
5059206736 (mobile)
505920-6736 (home)