The American Psychological Association defines trauma as an emotional response to a terrible event like an accident, rape, or natural disaster. However, a person may experience trauma as a response to any event they find physically or emotionally threatening or harmful.
Our minds are so powerful, powerful enough to work, study, engage, and manage the multiple projects of our lives, but also fragile enough to cause depression, anxiety, and other mental health disorders. Our present fears often lie in the traumatic experiences of our past. What one person considers traumatic another may not, as trauma is in the eye of the beholder. One can be precariously tied to their trauma and triggered easily by triggers known only to them. A look, a touch, a smell or even an energy can cause one to relive their internal nightmares. Our life experiences are the sum of who we are and almost everyone has experienced some type of traumatic event.
The beautiful experiences of birth where the life of family begins can also be the place where traumatic events take place, are triggered and or relived. While birthing people can experience trauma during or after childbirth, birth workers also can experience trauma vicariously, and it is important that we find ways to manage our own trauma. Sometimes just like our client's trauma can seep out of old unhealed wounds that we may have bound with resources, therapy, or innate resilience.
There are several different types of trauma some of them are acute trauma which results from a single stressful or dangerous event; chronic trauma which results from repeated or prolonged exposure to highly stressful events; complex trauma which results from multiple traumatic events and then there is vicarious trauma or secondary trauma which results from being in close contact with someone who has experienced a traumatic event. For this blog I want to talk about how birth workers can be at risk for vicarious trauma with symptoms mimicking PTSD, and they can be short term or long term.
The APA defines Post-traumatic stress disorder (PTSD) as an anxiety disorder caused by a traumatic event, such as combat, a natural disaster or crime, or even a traffic accident. It may affect personal relationships or health it is a mental health condition that can be triggered by a shocking event either experiencing it or by witnessing it. Symptoms can include flashbacks, nightmares, anxiety, as well as recurring thoughts about the event.
The business of birth can be unpredictable and witnessing birth trauma can have long-term effects on doulas. A traumatic event in birth work can be witnessing the birthing person not having their expected birth outcome, witnessing maltreatment, witnessing the loss of a newborn, or witnessing a baby being born with a difficult health condition etc. There are many things we can do as birth workers do to avoid experiencing vicarious trauma and its long term affects, it is important that we also monitor ourselves looking for signs of burnout and or compassion fatigue.
We know most of the general ways to take care of ourselves by eating healthy balanced meals, getting routine exercise and enough sleep, but there are other things we should consider to avoid vicarious trauma. First there are many professional self-assessments that are free, like the Professional Quality of Life Scale, there are also many online self-assessments, which can help you gauge if you are adequately engaging in self-care.
Next, we often use the term "holding space" when speaking of the times when we are supporting our clients, it is important to remind ourselves that we are doing just that, holding client trauma just for a while, and we should also have a place and a practice for how we can release it.
Maintaining boundaries is another self-care practice in this case I am speaking of being aware of how many traumatic events you have either witnessed or listened to in a given period of time. Compare this with the number of opportunities you have given yourself to release those events. Ask yourself what restorative activities have I participated in recently, have I taken time for myself to do the things that help me reset my mind and spirit after witnessing or listening to client's traumatic events?
Also, birth workers should enjoy life outside of work doing the things that bring them joy like eating dinner with family and friends, yoga, deep breathing exercises, spa days, vacationing, swimming, hiking, painting, walking, reading something not related to work and writing are things we can do to differentiate work life and home life. Therapy for ourselves can also be a viable way to put things into perspective and to ensure that we are not processing our personal trauma through the trauma that we witness in our clients.
Lastly, with every practice of doula work we all have a niche or specialty that we love, enjoy and thrive in. Whatever your specialty remain keen in it with continued education and research but also find out what compassion fatigue, vicarious trauma and bitdefender total security 2016 license key or secondary trauma could look like in that specialty.  Remember to tell yourself what you would tell your pe design 11 torrent clients; "you deserve to feel well" "you cannot pour from an empty cup" and "you must take care of yourself in order to take of others."
References
---
About the Author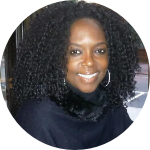 Karen M. Peterson has over 30 years of experience working with women and children. She is a wife and mother with a blended family of 8 children and 12 grandchildren. She holds a BSED from West Chester University, she has taught every grade level from K-12.
Karen spent twelve years teaching pregnant and parenting teens and prior to that 6 years as a foster parent to pregnant teen mothers. Karen is a Certified Child Passenger Safety Technician, Certified Lactation Counselor (AALPP), a trained birth doula (DONA) a certified postpartum doula (CAPPA) and a Faculty Postpartum Doula Trainer for CAPPA (Childbirth and Postpartum Professional Association). Karen has a Podcast that can be found on many networks @kmpdoulaservice.