While sitting in a Community Action Network meeting in Maricopa County, Arizona three years ago, Patrick Hutchins was stunned to learn that the infant mortality rate among African Americans in Phoenix at the time, was 6 percent higher than in white communities. Healthcare professionals at the meeting attributed the data largely in part to absentee fathers.
Hutchins, 55, is a black single-father of three children and lives in Chandler, AZ. Although his children are now adults, Hutchins said it's upsetting to hear community members and professionals for years play into the stereotype that black children grow up fatherless.
After his divorce, Hutchins said he went through a "bad time" when his wages were garnished despite having full custody of his children. The experience, he said, left him feeling powerless because of the lack of parenting support and community resources for single fathers.
"I had never been so frustrated and so saddened at the same time," Hutchins said. "I did everything they asked me to do and it was like the system didn't care about me. I thought, 'There's got to be something better out there for dads.' We're not all absentee fathers. We're not all bad."
Fueled by his personal experience and the stereotype of black dads being absent from child-rearing, he decided to do something to change that perception. Hutchins joined the Community Action Network, became a CAPPA Trained Postpartum Doula, Childbirth Educator and launched his own company, JP Realty Solutions LLC., in 2019 with business partner Shane Johnson.
Their company's main objective is to provide solutions to help African American communities gain economic independence through real estate and land ownership. Accompanying their mission, they've also developed several educational programs such as The Fatherhood Program and Dou-Bro, a name they coined as a way to identify themselves as a doula support team for fathers. The classes are aimed to educate and provide support to working-class dads and to help deepen their relationship with their children and their partners.
The Dou-Bro program consists of four male postpartum doulas including Hutchins. Clients who sign up for the program are matched up with a Dou-Bro based on their personality and interests. They then receive five home visits; two prenatal meetings with the father and birthing person and three wellness visits that are structured as one-on-one meetings with dad.
We've asked Patrick Hutchins to share a little more about what CAPPA and postpartum doula work mean to him and what led up to his journey of becoming a Trained Postpartum Doula and Childbirth Educator. We also talk with Hutchins about the challenges of being a male doula in a historically female dominated profession, what types of support he provides to fathers and their partners and some survival tips for new fathers in 2021.
CAPPA: How many years have you been a CAPPA Certified Postpartum Doula and Certified Childbirth Educator?
PH: A postpartum doula since 2018 and a childbirth educator since 2020.
CAPPA: What made you decide to come into the birth world, specifically, to become a postpartum doula and childbirth educator?
PH: Being a single parent, not knowing what to do, wishing I had somebody to tell me. That's what has driven me. Prior to me getting into this profession and starting my company I was an advocate within communities of color. As a single parent, and having grown up with the support of my father, it still didn't prepare me [for parenthood]. And one of the things that rang most with me is how helpless I felt when my baby cried. Not having anyone there to guide you, to quail your frustrations or arm you with the education to know what to do in that situation. When I became a dad, I noticed that within communities of color, programs specifically for males, every program was intervention. So I came to the meeting looking for better resources.
CAPPA: Can you take me back to that Community Action Network (CAN) meeting that you attended. What took place there that sparked your idea to start your own business?
PH: They were talking about doulas and offering doula services to families as a solution to the infantile death rate in the community. As I was listening to them talk about things they could offer mothers, I thought to myself, "Why can't a guy do this? And why don't we have anything catered for men?' I wanted them to know that the absentee father stereotype was not true. We are here doing everything we can for our kids in the community. So please, let me do something about the infantile death rate because it can't be all one-sided.

I started thinking, we have to get to the preventative stage. We cannot intervene after the challenge is already here and the father is frustrated and doesn't know anything. So l wanted to start a program that takes dads from conception to birth and teach them everything they need to understand about childbirth and what mother is going through. Then put it all together and package it so now men have a resource. We [Hutchins and Johnson] were so new to this that we didn't know where to start. But we had compassion to know that we have to do something. They asked me to come up with an idea at the meeting and it literally took us two days to come up with the idea for Dou-Bro.
CAPPA: Tell me a little more about your business and the Dou-Bro program. What do you offer with regards to support for dads?
PH: Once we pair a client up with a Dou-Bro, we plan a meeting. We let families know that when they first sign on with us they may be meeting their new best friend. We don't come in with any high expectations. The only thing we ask is that [dads] come with an open mind and heart. We meet them where they're comfortable. For some fathers, that might be on a basketball court or watching a sports game together. During those visits, we talk about their current relationship, the relationship they had with their own fathers and see if there is anything there that we can utilize. A man can spend his entire life trying not to be like his father but ultimately, you're going to wind up like that person if we don't teach them acceptance and understanding that they have a choice to do things differently from how they were raised.

We also teach men a myriad of things such as the effects of stress on an unborn child in a prenatal session we call "Queen Time." During that meeting, we try to focus on the changes the mother is going through physically and emotionally, from a relationship perspective. Some of the fathers we support are not necessarily in a relationship with the mother. It's our hope that through enough education we have taught them how to co-parent without any unnecessary drama that they might bring upon themselves and trigger the fight or flight response. We educate men on the importance of skin to skin contact with baby after birth, the benefits of delayed cord clamping and warning signs to look for during and after pregnancy. We discuss what type of support their partner is going to need if a Cesarean section has happened. We try to encourage dads to be the bridge between mom and baby bonding in the event that mom cannot do skin to skin right away. We also encourage men to be the voice in the delivery room for the mother because she is going through so much in [labor] that she may not be able to express how she feels about something in the moment.
CAPPA: What was your relationship like with your father and how has that played a role in this new profession?
PH: My dad was the neighborhood dad, everybody's dad. My dad was there [physically] but I didn't think that he gave me enough support because I had to share him with an entire neighborhood. So when it was my turn I said, I'm not going to be that way. But now ultimately, I wound up being that way. The beauty of it was that I had to accept that I am my dad. Whatever he did when I was a child that I may have disagreed with, I came to realize that now it's my turn to fix it. And that's all it is. He's given me the base, but now it's my turn to say where I'm going to dedicate my time, or that I'm going to be more active in my children's lives so that I am not spread too thin so that this way I can always come back to base which is my children.
CAPPA: How is a Dou-Bro similar to a typical doula where the focus of care is placed highly on mom and baby? What sets you apart?
PH: We are different from the postpartum doulas in a sense that, we are strictly there to support the fathers and educate them. We have combined doula services with childbirth education. I want to show them what [parenting] looks like from the male perspective because it's something that hasn't really been done before [in this profession]. We have the postpartum doula training to assist the mother with breastfeeding and newborn care, but we aim to involve the fathers. Instead of watching a mother breastfeed and teaching her, we teach men also about what a good latch looks like. We teach them how to swaddle their babies and about [laid back breastfeeding] so that they can go back and coach their partner. We tell all the guys who come through our program to encourage and support breastfeeding mothers, especially those who are struggling or ashamed to do it in public. In fact, breastfeeding from this perspective is how I ended up being a guest speaker at the 6th Annual Domestic Violence Symposium, October 12, 2018.
CAPPA: That sounds like quite the achievement! What did you talk about?
PH: I wanted to introduce that aspect, understanding what the father goes through psychologically when a woman breastfeeds. I spoke on Oxytocin and how it affects men as well. Women understand that breastfeeding [promotes] bonding between mother and child. What the men don't understand is that Oxytocin is still the love drug to us. It puts some of us in a crazy mind space. I wanted to show them that there are different attitudes and personalities that men will exhibit when their partners breastfeed.

Certain men might be jealous of their baby because once again, they might be thinking 'that's my body' and may be possessive of it. The point I was trying to make is that men also go through some hormonal changes that they're not aware of and they don't know how to deal with it because they never identified it before. Men play a bigger role in this than what you may think and their bodies change too. So we want to make sure that they're ok with it and everything is going well. When you have that kind of knowledge you can become a better support system for your significant other.
CAPPA: So when you're with a client in their home, do any of the Dou-Bros do housework, help prepare a meal or snack, anything like that? And do you also check on the couples to make sure they're not exhibiting any signs of postpartum depression?
PH:We spend a little time with mom and see how she's doing and provide resources if she needs it. We highly recommend families get a doula for the mom and a Dou-Bro for dad so both can be supported. If mom has a doula or in some instances a case worker, then we check-in with them as well and make sure everyone is on the same page and we're being transparent about our role. We do offer dads some cooking classes through the Fatherhood Program. We teach them how to prepare quick and healthy meals for their families so that they can go back and make time to rest and take care of their newborn. We just had one recently called, "Making Meals for Under $20 -How to Stretch a Buck During the Pandemic."

With the last couple I had I was vibing with the dad and come to find out this was his second child. He opened up about having some anger issues that were concerning. I had to bring him to the side and talk to him about how this was going to affect his child. The thing that I spoke to him most about was Shaking Baby Syndrome. I wanted to make sure that he was the one that we educated on understanding a baby's cries and their pitches and what all of that means. When I checked in with him a week later he was doing great! He thought he would get frustrated with a new baby but he said once he was able to really calm himself down he drew back on what we discussed and the handouts and resources we provided him. We do a lot of follow-ups with our clients, let them know that we're still here for them.
CAPPA: I've heard women joke about how their husbands are the ones who need a doula more than them. Usually they're referring to the childbirth part. Among the clients you have had so far, who is doing the hiring; more dads or moms?
PH: Now our work is different because we are not there for the birth unless instructed by the father. We are solely there as their support system for childbirth and the postpartum period. Our clientele have been both mothers and fathers because we have sessions where we sit down with both partners to talk. We have found that once expecting mothers find out that there is a service for the fathers then they're like, 'Ok, well I need to hook you up with him.' We want men to understand that they play a very important role in this.
CAPPA: What has been the reaction/feedback from clients who have gone through the Fatherhood and Dou-Bro program?
PH: When we talk to the men, they're blown away by what we have to offer. There are some men who have older children and are coming to the Fatherhood Program and meeting Dou-Bros to prepare them for a second or third child. Some have been saying, 'I wish I would have had this with my first because it makes it so much easier to understand everything.' They've also [expressed] how they wish a program like this would have existed when they first became fathers so they wouldn't have to just wing it.
CAPPA: Birth is such an amazing time in a new parent's life. How do you help families make this transition? In other words, what's your approach or some of your unique strengths in the services that you provide?
PH: My biggest strength is going to be the education aspect. Understanding what each individual is going through physically and emotionally so that this way we can convey it to the men. Another one of my strengths is being relatable. I think that's the biggest one that we have because that's why we say we meet the men where they're at. Obviously, we set guidelines and ground rules but if a dad is more comfortable at a basketball court and that's where they want to talk it out then we'll meet you on the basketball court. Being flexible with the men is a great strength of ours so that they can understand, I just want to lower any of the anxiety and the stress. We have compassion for the people who we serve.
CAPPA: Some people today still think of a doula (support person) to be a female gender and that the birth place is this sacred feminine space. What are some of the challenges that you come across in this profession because of these gender biases? For example, is it difficult to break-in to this work and get clients?
PH: That's one of the things we have to kind of fight through. It sounds crazy, but it's because what we're doing is so new and out of the box thinking that it catches people by surprise and it shocks them. When people meet us for the first time they kind of don't know what to do after because either they've never seen a male doula before or they don't understand what we do. Once we break down the examples of who we help and how we help fathers they see how it actually runs concurrent with a [typical] postpartum doula and it's a lot easier bytefence chiave di licenza 2018 for them to understand.

Finding acceptance has been one of the biggest challenges. With us not having a clientele base of our own to pull from we would have to go to different organizations and speak with different doulas and their midwives to get permission to access birthing parents in order to meet certification requirements. We knew what the aesthetics would look like if we had our men walk into a hospital or birth center where there were only female doulas.

I understand some families might not be ok with their partners having wondershare safeeraser crack a strange man coming into a birth or their home and [seeing his partner in a vulnerable situation] or nursing their baby. That's why I wanted to be transparent from the beginning about what our role is because I don't want that kind of friction between parents. We need the mother and dad to both be involved. The way we adobe photoshop cc 2014 скачать have [developed this system] is that our male doulas are not allowed to go into the birthing area. If we are there for the father [at the time of his child's birth] then we are outside in the waiting room or lobby waiting to coach the father.
CAPPA: So how do you support a father by being in the lobby or from the waiting room for example? What does that look like if one were to hire a Dou-Bro to be his childbirth support doula?
PH: Whenever the dad leaves the room and sticks his head out we tell him 'You're doing great, hang in there.' We're going to give that dad some encouragement and then send him back in the room. That way, he knows that he has somebody who is there for him or he can always pick up the phone and call us for support and say, 'Hey, I need a little more information about this. This is what I'm looking at and going through. This is what doctor is saying to us. What are some options?' We want fathers to have confidence when they're in the delivery room and understand that they are in charge too.

We are there for you and it's all about what mom feels and what dad is comfortable with and understanding what your rights are. Dad can always pop his head out when he has a question about something and get some advice but then get back in there. We just want to make sure the father is well-equipped to go in there and handle any situation of his partner's birth whether she has a doula for herself or not.
CAPPA: There are a lot of doula certification organizations to choose from. What made you decide to certify with CAPPA?
PH: I found CAPPA through a Community Action Network meeting. There was a meeting about doulas, so when I brought up the Dou-Bro aspect of it they had already scheduled Anna to come in and train new doulas. [Annamarie Rodney is a CAPPA faculty member and Certified Labor Doula trainer, Certified postpartum doula trainer and Certified Childbirth Educator trainer].

So when I met Anna, I had the opportunity to sit with her for about a week for a couple hours a day. She helped me create the Dude Bro program, she gave me the guidelines on what I needed to do. With her help, I was able to take what a postpartum doula does and use my idea as how I see it from a male's perspective and make sure that it was within the guidelines and keep it as close as possible to the guidelines of what a postpartum doula does. I didn't want to deviate from that. To see my guys go through her training and learn about what postpartum doulas do was amazing. We had a blast in that training class and there was laughter everywhere. My daughter is a postpartum doula and also a childbirth educator and she was trained by Anna. Anna is amazing!
CAPPA: Are there any other postpartum male doulas near you in Phoenix, AZ that you are aware of?
PH: We are it. I went to a DC Fatherhood Conference in Oct. 2019 and I presented the program there and with all 50 states present, no one there had ever heard of this program before. The [feedback I received] is that they don't have any male postpartum doulas. We found out there are a few male labor doulas, but they were experiencing some of the similar [challenges with access] to birth clients. Even with labor doulas it's still difficult for them to get traction. We've taken all of that stress, and all of that uncomfortableness if you will, we've eliminated it with our program. We want the mother involved but we also want her to understand that your privacy is your privacy. We're here for the father and that's why we will always recommend another doula for the mother.
CAPPA: Has the pandemic affected your business in any way or have you adopted any new practices such as virtual services or offerings for new parents?
PH: It affected us like everything else, it did not allow us to have that one on one contact with fathers. Our workload has slowed down but we're also a small group of guys and a new business. We don't have anything set up as far as virtual classes is concerned but we continue to check-in with [our existing clientele]. We've gone online and posted videos to our Facebook page fb.me/JPRealtysolutions. That's one of the ways we have stayed in touch, by continuing to offer education. Many of the kids [from past clients] are older now so we have been working to help fathers transition more into cooking for their families. We also teach them about gardening, stress management, men's health and other topics. We just try now to educate the ones that we have so that this way we can continue to ride out with them and let them know that despite the pandemic and everything else we are still here for them.

One of the things that I did for my 3-year-old grandson [during the pandemic] was build him his own sandbox because all the parks were closed for several months last year. I took my business partner's green thumb idea for a raised garden bed to build a frame for the sandbox and I put a waterproof bottom. Filled it with sand and painted the framed edges too. I ended up making about four of them so for other kids.
CAPPA: Who is the ideal client for the Fatherhood Program or Dou-Bro program?
PH: The perfect client for us would be a first time dad. Age doesn't matter. Someone who may not have a parental support system themselves or their parents may not be there to help him through this. Someone who feels like they're kind of winging it by themselves, like they have no support whatsoever. That would be our ideal client because it allows us to showcase exactly what it is we are trying to accomplish. If we can take somebody with no knowledge and at the end of this he becomes an educated parent then we've done our job. It's like that Huggies commercial where with your first baby you are putting in all this care and steps to bathe your baby in the special baby tub. But then by the second baby the mom hands off the child to the father bathing in the shower.
CAPPA: Can you tell me about your first postpartum client and how that experience went?
PH:That was little bit different. This dad was 55 years old, it was his first child and he was partially deaf. You're 55 years old and now you have a child so you are pretty much set in your ways. For our first (client) that really set the ground work for what we do because we had to work so much with this individual to benefit him and help him. So one of the things we had to do, because he was deaf, was figure out a way to alert him when the baby is crying. We found a company that helps out with that. They hooked the sound up to the lights so when the baby is cried the lights flickered and that warned dad to go pay attention to the baby. We had to teach him some childbirth education prenatally because his wife suffered from preeclampsia. We had to take this guy who was very stubborn and didn't want to change and have him understand what she is going through first and foremost. We taught him how he needed to be there and support her. We took him, educated him on preeclampsia and what to look out for, monitoring her blood pressure, keeping her off of her feet as much as possible, elevating her feet and making sure that he was there to care for her. We got him through that but then the work really started after birth.

She had some complications at birth which kept her from having that skin to skin contact immediately after birth. That caused some emotional stress at home during her recovery between her and the baby. We had to tell him, 'now you have to be everything to that baby that she is not capable of being right now.' Fortunately we were able to get him through this even with his disability and his selfishness. but we hung out with him the longest because if the (factors).

The mom had a case worker with her during a home visit one day and during that visit the baby was crying. The dad had taken his hearing aid and didn't hear the baby cry. The case worker came back to me to report the evaluation and that they were thinking they might have to get Child Protection Services involved in this because this child cried for a while. After I had a series of one-on-ones with him I got him to understand that he can't be this selfish and take the hearing aid out and go to sleep. He is the only one there for the baby at this point and he also has to watch out for his wife. I let him know that he could call on me if he needed more support [past the five weeks of the program]. That was by far the toughest I have ever had for it to be the first one.
CAPPA: Wow, your first postpartum client experience sounds like it was chalk full of many steep hills to climb. But it also sounds like you came to them at the perfect time during that couple's pregnancy. Doulas don't always get that luxury. Sometimes a doula might get a call from stressed parents of a newborn and need you to start right away and you have to jump right in without knowing too much about them or their relationship.
PH: His wife was enrolled in a childbirth education course at one of the facilities that we work with. We took him and put him in our stress class [offered in the Fatherhood Program] where I was able to get him to open up to me. Once he opened up, he joined the Dou-Bro program. We already had information about him from the stress program so we were able to get to work right away. We taught him how to take his stressors and change them from a negative to a positive. We saw him for about a month prior to the birth of his child. He would take our class first and then go to the childbirth education class with his wife. I was invited to observe their childbirth educator class once to help incentivize men to be more involved.
CAPPA: What is the one thing that you wish all postpartum fathers knew about being a new parent?
PH:We want men to understand that now you live for someone else. You also need to be concerned about your own health and you cannot be scared. There is so much fear within the black community in going to the doctor. There's a fear of finding out that there may be something wrong. Let's eliminate that fear because the fear cannot outweigh the love you have for this child. Even for me. I have a 3-year-old grandson now and his father is a Dou-Bro. As soon as I found out he and my daughter were having a bay I enrolled him into the training program and told him he is going to learn this information. When fathers are educated we can start eliminating a lot of the stereotypes and we can start seeing better results in families.
CAPPA: What types of encouragement would you offer to expecting families and postpartum families who are considering hiring a doula?
PH: Understand what you're getting when you hire a doula. You're getting someone who has that compassion for you and for your children. Understand that we are here to help alleviate some of the stress in your life. And the biggest take for me is education. We do want to get to a point where you don't really need us because we've armed you with enough information to where you can confidently say, 'Hey, I got this.'
CAPPA: What kind of advice would you offer people who might be considering becoming a postpartum doula or a Dou-Bro? Are you currently looking at expanding the program or adding on any more doulas?
PH: Do it. Follow your passion. As men we can always talk ourselves out of doing stuff. If it's a thought and you're considering it then you're already there. It's just a matter of finding the right steps. I would advise them to find a doula organization that has compassion for all and find an amazing trainer.

Someone who will allow you to be you, but also teach you what to do in a format that is structured for postpartum doulas. I feel that my trainer was able to take the passion and energy I had and helped me channel it because I didn't know how to do that on my own. As for me personally, we are not accepting any new Dou-Bros but we do plan to expand the program in the near future.
CAPPA: What are you most looking forward to in 2021?
PH: I am looking forward to getting back out there. I'm looking forward to the one on one meetings and meeting fathers where they're at and to push the Dou-Bro agenda forward. We want 2021 to be the year that we're not just in Arizona. We have aspirations of branching out to different locations and bringing our services to as many people in as many states that will welcome us. We want to make sure that there is an even playing field but we also want the men to know that they are an intricate part to birthing as well. I can't stop smiling! It's so amazing to go on a journey like this and actually see an idea materialize into a reality to where you do have a vessel to help somebody.
CAPPA: With Father's Day upon us, what advice, survival tips, or well wishes would you like new dads or expecting dads to hear right now?
PH: Be the change you want to see in this world for your seeds (children) and to try every day to become a better version of yourself! Love your seeds unconditionally and unlimited. Be present in their lives. Don't sit there and think that you're helpless
---
About the Author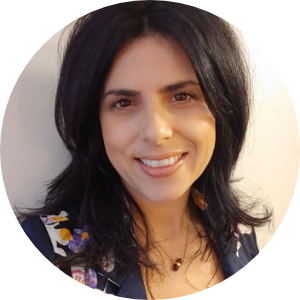 I'm a Certified CAPPA Labor Doula, trained CAPPA Postpartum Doula and a trained CAPPA Lactation Educator. I am a stay at home mother of three (9,7,4) who recently moved from our home in Santa Clarita, California to Atlanta, Ga.
Birth work wasn't always my calling. In fact, growing up I was quite terrified of birth because my mother had a traumatic birth experience and I thought that I was going to have the same experience. (I did not) But I did earn my Bachelor's Degree in Journalism from California State University, Northridge and spent several years working as a journalist and breaking news reporter writing for several publications in California and Boston, MA. I love the excitement of chasing a down a good news story, learning new things everyday and speaking to people in the community.