Jennifer Letzer
Services Offered:
Breastfeeding Support
,
Labor Support
,
Postpartum Support
,
Trained Labor Doula
,
Trained Lactation Educator
,
Trained Postpartum Doula
Certifications:
Certified Labor Doula
Location:
2202 The Vly Georgia United States
---
I'm a Certified CAPPA Labor Doula, trained CAPPA Postpartum Doula and a trained CAPPA Lactation Educator. I am a stay at home mother of three (9,7,4) who recently moved from our hometown in Santa Clarita, California to Atlanta, Ga. I earned my Bachelor's Degree in Journalism from California State University, Northridge and spent several years working as a journalist and breaking news reporter.  As my family grew, I found beauty in taking things slow and I dove into more natural/gentler approaches & practices for my children's health and my own. My own experiences of motherhood is what helped lead me down the path of birth work and it's where I find myself today. Eager to support families in need and help women/birthing persons discover their own strengths. 
Career Shift:
Growing up I was quite terrified of birth because my mother had a traumatic birth experience and I thought that I was going to have the same experience.  The turning point for me was when I hired a CAPPA doula for the birth of my third child in 2016 and was able to have the birth that I always desired. I walked away from my third birth feeling stronger, happier and confident about myself and my abilities like I never had before. "I can do hard things," is what I thought to myself. I attribute a lot of that to my doula who coached me through my labor and prepared me during my pregnancy.  I knew then that I wanted to become a birth worker myself so that I may help empower women, help reduce their fear of childbirth, help them achieve the birth they truly desire, and above all, educate new parents about their baby and being a new parent so that they can go into their parenting journey with confidence and ease. As a doula, I understand that I am not regarded as a trained healthcare professional—nor do I have the certifications to act as one—but the supportive and intimate relationships that I build with my clients help women and their families make sense of the changes that are happening within their body, and ultimately guide them through a healthier childbirth experience.
About My Vegan Doula LLC
I founded My Vegan Doula in 2017 and then licensed my business in March 2020.  I have a holistic approach in health and wellness and a focus on enviro-parenting and eco-friendly ideas for childrearing (such as plant-based diets, cloth diapering, reducing waste, DIY and baby wearing). Of course, I welcome all families from all walks of life and will gladly meet you where your needs are free of judgement, just kind, gentle, knowledgeable professional support.
As a certified labor doula, I don't advocate for women or make decisions for them. Rather, I help them to navigate through their pregnancy and provide physical, emotional and informational support customized to their needs.  I use a lot of massage and acupressure for my in-person moms and help with comfort, positioning, birth balls, rebozo and other relaxation techniques. For virtual clients I teach them different laboring techniques with mother and partner in mind working together. As a trained postpartum doula and lactation educator, I spend a lot of time teaching parents about breastfeeding, PPMD,  newborn care, health and family management. I want women to feel valued, respected, nurtured, loved and well fed.
I try to live my life mindfully and lead my children by example. I truly love doula and lactation work. I also enjoy cooking, DIY, writing, hiking and being outdoors. Fitness has become an integral part of my daily routine, (endorphins= great natural pain relief) and my family is  my heart and soul.
I am vegan and have raised my children on this plant based diet as well for several years. My niche is offering my postpartum families the option of having customized plant-based meal plans designed with moms in mind. I'll do the cooking and prepping so that moms can spend more time bonding and caring for their new baby. And if they need an extra hand with that also, I'm there for that too.
As of April 2020, My Vegan Doula LLC began offering virtual services for labor support, postpartum support and breastfeeding support. Please contact me today to discuss options for your labor or postpartum recovery. Many hospitals are still only allowing one visitor to accompany the birthing person. If you are birthing in a hospital with strict covid-19 regulations such as this but would like to have the support of a doula, then virtual services would be of great value to you.
Please follow me on Social Media:
Facebook- https://www.facebook.com/myvegandoula
Instagram @myvegandoula
Fluent in Brazilian Portuguese 
---
Certifications:
CLD Certification Number: 8-202015, expires August 13, 2023 (EST)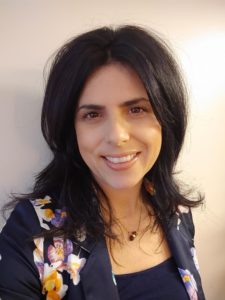 Website:
https://myvegandoula.com/
Email addresses:
Jennifer@myvegandoula.com
Thisisjenn@gmail.com
(Alternate)
Phone numbers:
6614923868 (mobile)
(home)