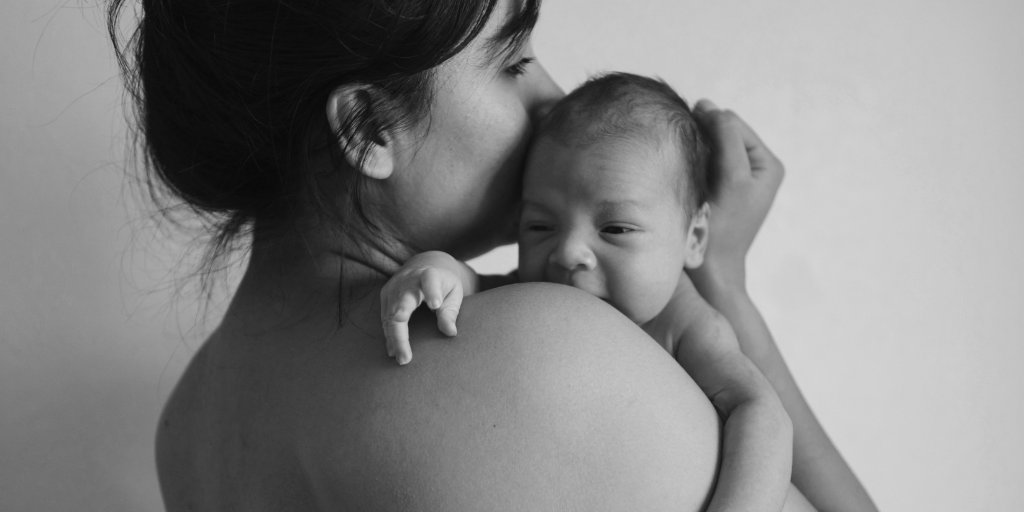 If you become a postpartum doula, you will have the opportunity to provide emotional, informational and physical support to a new family during one of the most important, memorable periods of change. Have you ever wondered if becoming a Postpartum Doula might be right for you? If so, then you've also wondered how to become a postpartum doula. It's important to remember that not all doulas provide the same services. If your dream is to help a laboring woman, you might be interested in how to become a labor doula through our Labor Doula certification process, but if you want to help a new family by offering support, comfort and strength after birth, then our CAPPA Postpartum Doula certification is what you're after. It is a comprehensive program that makes becoming a Postpartum Doula a guided, attainable goal. We offer the resources, training, and support you will need through an organized, clear, cost-effective, proven training process.
"I love training postpartum doulas and feeling their passion and enthusiasm for caring for new families. Just one postpartum doula can touch so many families and positively impact those families for years to come." –Darla Burns
Why People Choose To Become A Postpartum Doula
Taina Hernandez became a postpartum doula because her own postpartum experience was difficult.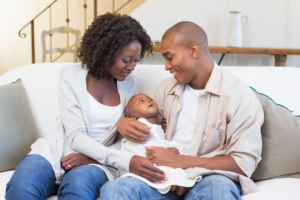 "I realized how important and valuable it is for moms to have a strong support system after having a baby and how much it is lacking," Hernandez explained. "Family members can only do so much and are going through their own transitions. A postpartum doula can help moms and families navigate through their new life with a baby."
Hernandez isn't alone. Many women find the period of transition after birth overwhelming and isolating, whether the birth experience delivered a healthy bundle of joy or brought unimaginable sorrow. Postpartum doulas offer support through all varieties of post-birth experiences. Women and families frequently experience difficulties even when everything goes according to plan. Postpartum Doula Vaira Avota explained that she had a negative postpartum experience with her first daughter and it was a catalyst for helping others.
"Seemingly I got everything I wanted but felt like someone had skinned me and dropped to see if I'll survive," Avota, a trained postpartum doula and certified birth doula, recalled. "I survived but I swore to myself I'll never ever judge any mom for any choices she would make about birth and parenting but be there to support and hopefully would prevent such experiences to happen again and again."
Some postpartum doulas have a natural knack for navigating the postpartum period of growth and transition and want to help others find their own voices and have the support they require so that they can also look back on their days with a new baby with nothing but joyful memories.
"I love training postpartum doulas, it's exciting to see the "light bulb" moments when they realize just how essential their role is in the life of new parents, postpartum moms, dads and families." –Karen Peterson
What Does A Postpartum Doula Do?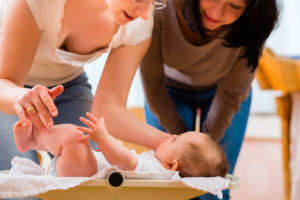 CAPPA Postpartum Doulas work with families, both in their homes and in the healthcare setting by acting as resources and consultants. They aren't clinicians. Postpartum Doulas don't give medical advice, but they do help new families more effectively communicate with their healthcare teams. They also support the mother's recovery, provide information on infant care and feeding, provide non-clinical care and offer appropriate resources. Additionally, a Postpartum Doula will sometimes help new mothers connect with healthcare of support when they observe situations that might compel that need. Plus, a postpartum doula often even helps with household organization, which is often one of the greatest supports a new mother can receive. They model proper infant care and support physical and emotional healing as well as teach and model effective communication, educate the family, and much more. Postpartum Doulas frequently have their own consulting businesses, but they also work in cooperatives, within agencies or serve in community program settings.
CAPPA Postpartum Doula Training Course
"Training postpartum doulas is like being with the cream of the crop of the best people around talking about taking better care of parents and babies to make the world filled with more love and oxytocin." –Kimberly Bepler
How To Become A Postpartum Doula Through CAPPA
If you want to become a postpartum doula through CAPPA, you will need to be at least 18-years-old and ready to learn.
The First Steps Of CAPPA Postpartum Doula Training
You will attend a CAPPA Postpartum Doula training class, study selected books from the CAPPA Postpartum Doula Required Reading List and the CAPPA Postpartum Doula Training Manual that you will get at the training class. You'll have to become a member of CAPPA, which will provide you with the strength and support of perhaps the most comprehensive, well-respected perinatal organizations in the world. CAPPA is with you for the duration and the nominal annual fee sustains the organization's ability to provide longevity, commitment, and unsurpassed student and member support.
Postpartum Doula Course Enrollment
Next, you will have two years following your training class to finish the process. You will enroll in the Postpartum Doula Traditional Course in CAPPA Academy, pass the Scope of Practice Pretest, read and watch video clips from the Mother & New Baby Care Booklet and the Understanding Breastfeeding Booklet. You will obtain CPR certification through one of the specified certifying agencies that provides an in-person manikin training.
Hands-On, Monitored Practice
After that, you will be required to for for three families during their postpartum period. and obtain evaluations from each of these. CAPPA is clear, upfront and supportive about this process by specifying a minimum of 60 combined hours between the three families. CAPPA will need you to acquire two letters of recommendation from either a certified childbirth educator, certified labor doula, midwife, OB, pediatrician, certified lactation consultant, certified lactation educator, or certified postpartum doula. CAPPA provides a guide that you can use to create a required resource list that you will take with you to offer your clients suggestions on local resources and local support. This resource list will become one of your strongest tools.
Wrapping-Up Your Postpartum Doula Certification
Wrapping up your training, CAPPA will require you to sign and agree to the CAPPA Code of Conduct, Social Media Policy, Grievance Policy, Mission, CAPPA Approach, CAPPA Vision, and Scope of Practice. Then, after passing a multiple-choice and essay exam, you will have completed your training, and with your CAPPA membership, you will never be alone in your incredibly rewarding, new career.