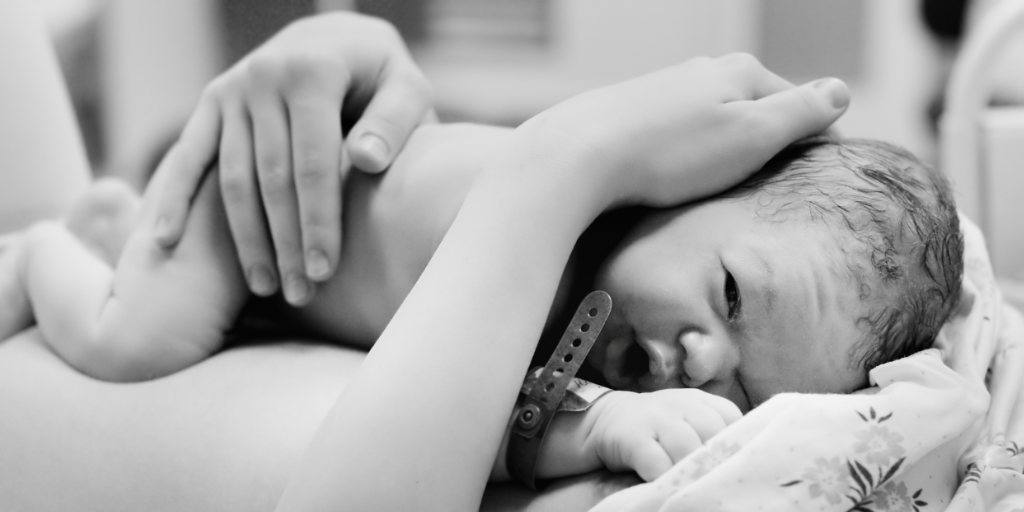 If you feel a call to help families during pregnancy, labor and birth, you've probably also wondered what it takes to become a labor doula. Alternately, perhaps you've wanted to be a birth doula for years, but weren't quite sure how. At CAPPA, we refer to a birth doula as a "Labor Doula" and offer training to become a Certified Labor Doula (CLD) in an exciting, interactive, effective training course. Our program will allow you to become a trusted support system for families for the transition from pregnancy, through labor and into the immediate postpartum period. You will learn how to effectively offer encouragement, vital evidence-based information and comfort to families during their incredible time of growth and transition.
"Training new labour doulas who are passionate about supporting families and how impactful each one's presence will be in the world. Then witnessing their growth, knowledge and the skills they obtained to create the wave of change in the world, knowing more families can feel cared and nurtured through one of their most pivotal moments, is truly a soul-fulfilling and rewarding moment." – Sonya Duffee
How To Become A Labor Doula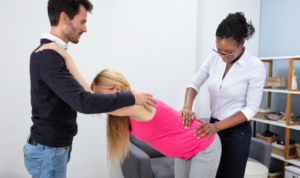 CAPPA offers five programs including the Certified Labor Doula (CLD) training class. CAPPA Certified Labor Doulas are non-clinical professionals. You won't carry the same burden and professional responsibility that a midwife or midwifery assistant must bear. You won't diagnose medical conditions or make medical decisions. Your responsibility will be great, but it will be different. You will be a birthing client's greatest ally. You will encourage and promote communication between the birthing client and their health care team. You will promote self-advocacy and give the birthing client strength.
To become a CAPPA Certified Labor Doula, you will have to be at least 18-years-old and a member of CAPPA. You will need to attend a CAPPA Labor Doula training class or an online virtual labor doula training class. While at the training, you will receive the  CAPPA Labor Doula Training Manual.  After your training, you will have two years to complete the steps to certification.
After your CAPPA Labor Doula training, and to become a certified labor doula you will enroll in the Labor Doula Traditional Course in CAPPA Academy. In the academy, you will need to pass the Scope of Practice Pretest. You will need to read your CAPPA Labor Doula manual completely. You will also be required to read selected books from the CAPPA Labor Doula Required Reading List.  You will read and watch the video clips from the Understanding Birth Booklet and the Understanding Breastfeeding Booklet.
Eventually, you will attend at least three labors or births as a doula and obtain three evaluations from parents and six evaluations from healthcare providers. You will create a resource list with information on support groups for parents in your area. CAPPA Academy will walk you through creating your resource list and you will use it for your future birthing clients. CAPPA Academy will need you to agree to and sign a Code of Conduct, Social Media Policy, Grievance Policy, CAPPA Mission, CAPPA Approach, CAPPA Vision, and Scope of Practice. After that, you will need to pass a multiple-choice exam with 85% or higher and pass an essay exam.
Why Others Chose To Become Labor Doulas
Some CAPPA Certified Labor Doulas have told us that they have always been drawn to pregnancy, labor, birth and babies. Alternately, many started their journeys because of their own less-than-perfect labor and postpartum experiences. Still others were accompanied by CAPPA labor doulas during their own labors and felt inspired. Ashley Thomas, for example, chose to train as a labor doula because a CAPPA certified doula helped her through the birth of her son. "I quickly found all the ways in which a doula contributes to the birth; support, education, more eyes (mine had a camera, which was helpful when I was put under GA)," Thomas told us. It can be helpful to learn why others might have chosen this path, but ultimately, your story will be your own and as unique as the babies you will see born.
Should You Become A Certified Labor Doula?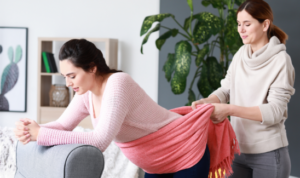 CAPPA wants to see you succeed. Generally, there are several characteristics that indicate a person will be a great Labor Doula. Labor Doulas are empathetic, nurturing, strong individuals who are able to display thoughtfulness and respectfulness to the people around them.
"I love training labor doulas because many of them have felt for a long time that this is the work they want to do. They have so much passion and interest in accompanying people on the amazing journey of Birth." – Abby Bordner
Labor Doulas need to maintain an attitude of non-judgment and warmth. Successful doulas are often former nannies, hair stylists, massage therapists, CNAs, servers, early childhood education workers, teachers, nurses, and more. If you enjoy helping others and find joy in birth, babies and the birthing experience, you may find that becoming a Certified Labor Doula will bring you tremendous rewards.
"I'm honored to get to train doulas for CAPPA and to watch as my students develop their own unique businesses. Many people who come to CAPPA want to be able to support their own families by working to support other families during the childbearing year. I love being part of making that dream a reality." –Julie Brill
CAPPA is respected for its commitment to excellence in birth education. We offer unsurpassed student and member support. Once you make the decision to become a Certified Labor Doula, choosing CAPPA will offer you the confidence you will need to invest in your career and the educational stability you will require to achieve your dream.