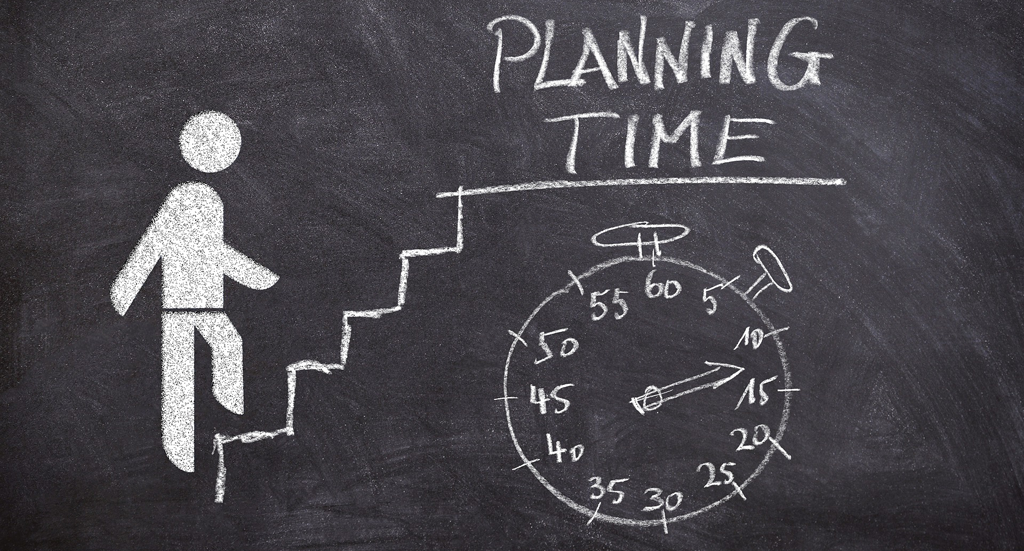 Many women in my birth classes are self-admitted Type A personalities.  Often, these highly driven, uber-organized, and very detailed planners, express their concern about how they will be able to manage with a deficit of sleep when baby arrives.
Some of the qualities of a Type A personality can make it harder to make a smooth adjustment into parenthood.  For example, a Type A personality thrives when everything is in order and in its rightful place.  They are focused, ambitious, and striving for great efficiency in time management and some have strong perfectionistic tendencies.  These traits are indeed great markers of success in building an upwardly mobile career path. These traits can also lend themselves well, during the prenatal nesting and planning period.
However, after baby is born, these new moms sometimes struggle to achieve the balance and control that they enjoyed in the work world at home with a newborn baby that is often, anything but predictable.  Babies change from week to week.  What was true last week (ex. baby hated the swing or baby-wearing) might work beautifully for the baby, the following week(s).  In today's fast-paced world, we all crave some degree of control and uniformity, but babies aren't usually aware of this common parental preference.
As a postpartum doula, I have the privilege of supporting many families through this delicate and transitional time in their lives.  It is incumbent to always honor a mother's preferences around the care of her baby.  I am encouraging her to develop her own unique mothering style, guided by her own intuition.  She is learning as she goes (like we all did!) and gradually finds her confidence as a new mom.
Lately though,  I have noticed more and more new moms, subscribing to a prescribed strict daily schedule for baby to follow early on, in the hopes that each day is predictable and patterned like the day before and that baby will sleep through the night sooner.
There seems to be a substantial amount of peer pressure to get that brand-new baby to abide by a schedule.  I do try to understand why there is such attraction for this more regimented parenting style.  It makes sense especially for the Type A's set of values.  These moms feel most comfortable managing a baby's time the same way they manage their time at work.  Plus, they are under a strict deadline to get back to work in 6-12 weeks.  These moms really need their babies to be settled into a schedule, so that when they are back at work, everything flows without complication.
Not all babies, will likely respond to a "by the clock" daily schedule.  What I feel concern about is when the new mom is prioritizing a schedule above all else, she may be missing out on reading and responding to her own baby's unique early feed, activity, and sleep cues.
That means she could miss out on an opportunity to develop greater confidence in her newly found role, when she is able to read her baby's subtle communication attempts.  Also, a schedule doesn't consider that, it is normal for a newborn to cluster feed and have growth spurts that may require unplanned feeds.  Also, for some more sensitive babies, waking them from a nap, to keep them on schedule, may backfire and create a tired, cranky baby.
When baby arrives, this Type A new mom, often resorts to her familiar way of managing most tasks…extensive research on all topics baby-related and the over-thinking begins.  She surveys her friends, her birth/lactation professionals and her social media connections for insight and recommendations on caring for her baby.  Often, she is simply overloaded with information, leaving her fraught with confusion.  In turn, some moms will run the risk of thinking their way through early motherhood, instead of allowing their own innate, motherly instincts to kick in.
Type A personalities tend to have a never ending "To Do List".  They are stress-prone, worrying about all the details and cannot accept when things don't go as planned.  They tend to always be punctual and don't appreciate when others aren't so.  After all, babies can't tell time yet and are often not very punctual.
As her doula, I continue to encourage her to follow her best instincts. Her driven desire to adhere to a schedule, is rooted with the intention to be prepared for any and all situations, and to avoid any surprises.  Type A moms desperately want to gain a degree of control, so their anxiety can be lessened.
In my many years of postpartum doula care, I see moms that have a calm demeanor and a more laid-back attitude who often, smoothly sail into the parenthood journey, while others struggle and feel urgency to find more balance and confidence in caring for their baby.  Of course, not all Type A moms will gravitate toward scheduling their baby, but it is undeniable that this trend of getting baby on a schedule is gaining popularity in my local area.
Perhaps one day, there might be a policy that could lessen the pressure on new moms to get back to work, before their baby has even learned to sit up, coo, and babble.  Extended paid maternity leave could be so beneficial to new families by allowing them time to find their own individualized parenting style and not be as reliant on the scheduled baby trend.
I often hear about other industrialized countries policies on family maternity leave.
Our neighbor just to the north of us, Canada, has the following policy on Standard Parental Benefits.  Perhaps we could learn a thing or two from them.
2019 Standard parental benefits policy can be paid for a maximum of 35 weeks and must be claimed within a 52-week period (12 months) after the week the child was born or placed for the purpose of adoption. The benefits are available to biological, adoptive, or legally recognized parents at a weekly benefit rate of 55% of the claimant's average weekly insurable earnings up to a maximum amount. The two parents can share these 35 weeks of standard parental leave.
References:
---
Gwynne Knap
CCCE, CLE, CPD, CLD, CAPPA Faculty
I became a labor doula back in 1999 after meeting Tracy Wilson Peters for coffee one day after picking up her business card in a baby gift shop. Having now taught over 500 couples in group and private settings, I am energized each time I meet a couple seeking a low intervention birthing experience. A year ago, I was approached by Tracy to take over for her in conducting Atlanta area Labor Doula & Childbirth Educator Trainings. I happily accepted the opportunity and have thoroughly enjoyed training enthusiastic new birth professionals. I am honored to act as mentor and teacher to women ready to embrace their calling as birth doulas and childbirth educators.