Esther March-Singleton, RN, IBCLC, CLE, CCCE
Senior Program Advisor – Lactation Educator Program | Lactation Educator Faculty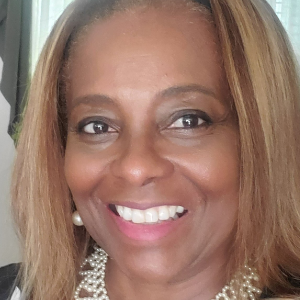 Esther Singleton is a Registered nurse (RN), International Board of Lactation Consultant (IBCLC), Certified Lactation Educator™, and Childbirth Educator with over 30 years of experience in the childbirth and breastfeeding field.
Esther is marriage, a mother of sons and three granddaughters.  She enjoys spending time with her family and having long walks on the beach.
She has trained thousands in childbirth, lactation, and parenting education while also creating community-based programs that promote health and wellness for families. Esther currently serves as the Florida Department of Health Broward County WIC Breastfeeding Program Manager, President of Broward County Breastfeeding Coalition, Past President of Florida Breastfeeding Coalition, Perinatal Educator, and faculty for the CAPPA CLE© program.
Esther was awarded the Gold WIC Loving Support Award of Excellence for Breastfeeding Support and Practices and the Certificate of Appreciation from the USDA in 2015 and 2020. With Esther's leadership and management, in 2016 – 2018 NACCHO (National Association of County and City Health Officials) she was recognized in the Florida Department of Health (Broward) WIC Peer Counselor's program- as one of the Model Community Practices in the area. Esther was able to successfully provide diversity of peer and professional-led lactation support services which increased breastfeeding rates in the community. In her private time, Esther is a very God-fearing individual who believes we all have a deeper part to play in our time here on earth.