Kira Swimm
Postpartum Doula
Services Offered:
Postpartum Support
Certifications:
Location:
Old orchard beach Maine United States
---
Hi! It's so lovely to meet you. In my personal life, I'm a boy mom of two. In my professional life, I run the nursery at a daycare, am a certified infant care specialist and a postpartum doula. I can offer postpartum support, sleep training help, proper car seat installation help and help with infant care basics (swaddling, diapering, feeding, burping etc.)
In my free time I enjoy hiking with my boys, reading a good book and drinking my morning and afternoon coffee.
I look forward to meeting you!
---
Certifications: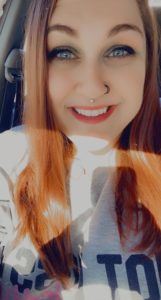 Website:
Email addresses:
Kirapandaa92@icloud.com
(Alternate)
Phone numbers:
207-468-5573 (mobile)
(home)