Kimberly Isburg
Professional Postpartum Doula
Services Offered:
Multiples Support
,
Postpartum Support
,
Trained Postpartum Doula
Certifications:
Certified Postpartum Doula
Location:
Des Moines IA United States
---
I completed my postpartum doula training through CAPPA in August 2019 and am currently working on certification. I am passionate about helping other mothers during this very important transition period in their lives so they can have Sweet Beginnings with their family. I know how much this type of support and help would have meant for me after having both of my boys, which is why I decided to do this. I am a helper, advocate, and servant by nature, so I feel like this is the job I was truly meant to do!
Through Sweet Beginnings by KAVI and I offer postpartum doula support and birth story writing to families in Central Iowa. Please reach out to schedule a FREE consultation. I can't wait to meet you!
I have two boys (Jack, 6, and Henry, 3), and I'm a graduate of Drake University, with a degree in Journalism and Mass Communication. I've spent most of my career writing and editing (for places like the Des Moines Register and Des Moines Mom) and I also currently work part-time for a non-profit focused on the health of moms and babies.
---
Certifications:
CPD Certification Number: 7-202116, expires July 22, 2024 (EDT)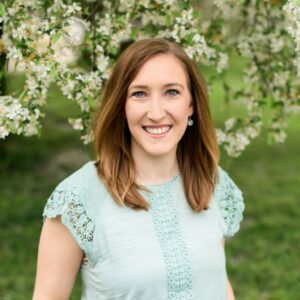 Website:
https://sweetbeginningsbykavi.com/
Email addresses:
sweetbeginningsbykavi@gmail.com
kavisburg@gmail.com
(Alternate)
Phone numbers:
515-494-5115 (mobile)
(home)