Khaiyah Anderson
Postpartum Doula
Services Offered:
Breastfeeding Support
,
Multiples Support
,
Postpartum Support
,
Trained Postpartum Doula
Certifications:
Location:
---
Khaiyah is a postpartum doula and newborn care specialist on our team. She specializes in giving care to preemies and multiples. Prior to supporting families as a doula, she was a certified nursing assistant and nanny. She is also pursuing a bachelor's degree in marketing.
As a postpartum doula, Khaiyah prides herself on her attention to detail, candor communication, unbiased acceptance of constructive criticism, thoughtfulness, timeliness, and efficiency. She became a doula because she saw how much her care helped my sisters in their fourth trimester. As a former nanny who specialized in infants and toddlers, she believes care should extend to the parents needs as well. Supporting families as a postpartum doula is the perfect career that suits her passion. 
She has experience sleep training, working with preemie infants, helping initiate and execute and maintain a routine and supporting larger families with multiples.
When Khaiyah is not supporting families, she likes to work out, read, paint, cook, expand her knowledge, and spend time with her nieces and nephews.
---
Certifications: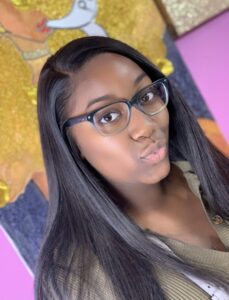 Website:
https://chicagofamilydoulas.com
Email addresses:
khaiyah.chicagofamilydoulas@gmail.com
(Alternate)
Phone numbers:
2246056691 (mobile)
(home)