Corrie Burket CCCE
Educator
Services Offered:
Childbirth Classes
,
Postpartum Support
,
Teen Support
,
Trained Childbirth Educator
,
Trained Postpartum Doula
Certifications:
Certified Childbirth Educator
Location:
Granite Falls NC United States
---
everylittlethingparenting
I am currently licensed through CAPPA as a Childbirth Educator.
I am also qualified as Postpartum Doula.
A teacher since 1998 in various settings, my most recent experiences include teaching Parenting & Child Development at the high school level and Parenting to adult learners.  Married 35 years, parent of 4 and grandparent of 2, my education, training, and experience uniquely qualifies me to support growing families.
As Childbirth Educator, my hope is to educate, serve and support expecting parents and families.  My one-one-one instruction will help you make informed decisions regarding labor and delivery.  everylittlethingBOOTCAMP is designed to offer guidance and instruction specifically addressing the stages and phases of labor, issues of fear in childbirth, informed consent, interventions and birth planning, postpartum planning and recovery and newborn care..
As Postpartum Doula, my desire is to provide before and after birth services. everylittlethingPOSTPARTUM DOULA provides before as well as after birth services.
Before birth services are centered around relationship-building and creating a plan for postpartum based on your preferences and priorities.  After birth services can include but are not limited to: infant latch and breastfeeding support, baby bonding and infant sleep support, basic newborn care, emotional and physical wellbeing support for new mom, couple and family, household management and sibling care and support.
Whether you're a new parent, a teen parent, an adoptive parent or grandparent as parent, I can provide the encouragement and support you're seeking.
I look forward to joining you in this exciting new chapter of your life!
everylittlethingparenting…together, we've got this!
---
Certifications:
CCCE Certification Number: 9-202003, expires September 2, 2023 (EDT)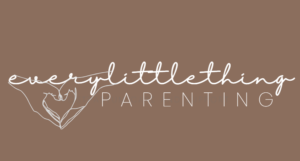 Website:
Email addresses:
corriebps139@outlook.com
corriebps@everylittlethingparenting.com
(Alternate)
Phone numbers:
(704) 449-1500 (mobile)
(home)