The tragic news of several hospitalizations and infant deaths has prompted a severe warning from the FDA and massive recalls by Abbott Nutrition.
The first recall was announced on February 17, 2022, by Abbott Nutrition, which manufactures the Similac Alimentum and EleCare brands. An additional batch of formula was recalled on February 28, 2022, after another child succumbed to Cronobacter sakazakii infection in which the formula Similac PM 60/40 may have been a contributing cause of death.
The illnesses and deaths were possibly linked to tainted powdered infant formula manufactured in Michigan and shipped nationally and internationally. Parents should check their Similac brand formulas for lot numbers that could be affected. Babies must not consume the recalled formulas.
Consumers are being advised to not use Similac, Alimentum or EleCare powdered infant formulas if:
The first two digits of the code are 22 through 37
The code on the container is K8, SH or Z2
The expiration date is 4-1-2022 (APR 2022) or later
Consumers using Similac PM 60/40 should avoid products with the lot code 2732K800.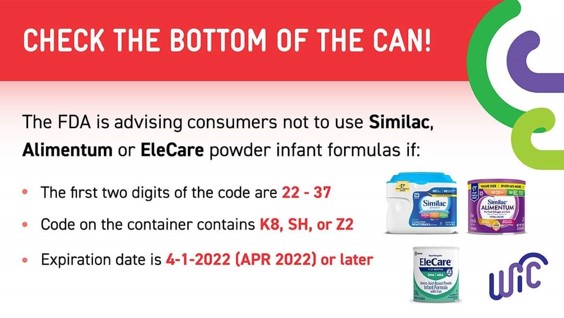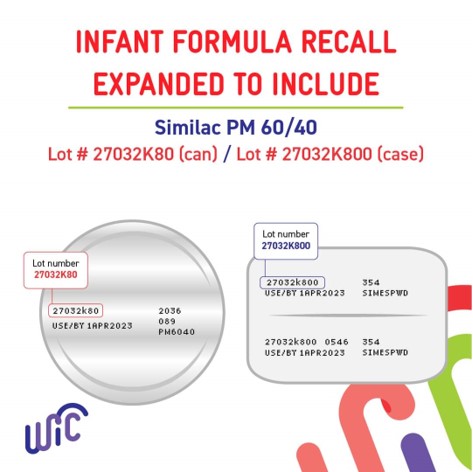 Consumers can check their lot number online or call customer service at 1-800-986-8540.
Cronobacter germs can cause blood infections and make the linings surrounding the brain and spinal cord swell. Seek medical attention immediately if a baby has been fed a recalled formula and displays symptoms of Cronobacter infection, which includes: fever, poor feeding, crying and low energy.
"As this is a product used as the sole source of nutrition for many of our nation's newborns and infants, the FDA is deeply concerned about these reports of bacterial infections. We want to reassure the public that we're working diligently with our partners to investigate complaints related to these products, which we recognize include infant formula produced at this facility, while we work to resolve this safety concern as quickly as possible."

Frank Yiannas, FDA Deputy Commissioner for Food Policy and Response
Even though these recalls were issued by Abbott Nutrition, it is imperative to note that no powder infant formula is sterile and any powder can be tainted by Cronobacter sakazakii or Salmonella Newport. In order to protect the fragile newborns from life-threatening bacteria, consumers should follow the CDC and WHO recommendations for proper formula preparation.
National and international recommendations for mixing formula differ slightly, and product labels contain a plethora of instructions, adding to the confusion surrounding formula preparation. There are some basic steps that all parents should take in order to mitigate possible health issues associated with formula preparation. For all powder formulas:
Examine formula can stamp to ensure it is not part of the recall, and that it has not expired (once a can of powder formula has been opened, it is good for 30 days).
Practice excellent hygiene habits (wash hands for at least 20 seconds, clean and sterilize countertops where formula will be prepared, clean the top of the formula can prior to opening it, sterilize bottles and nipples).
Heat clean water to 158˚F/70˚C. Be aware that homes built in the US prior to 1986, often used lead in the pipes. Boiling water that contains led concentrates the levels of lead. Any amount of lead is dangerous. If the home tap water is not safe, bottled water should be used. Parents who do not have a thermometer, can bring the water to a boil (water boils at 212˚F) and then let it cool no more than 30 minutes. This process will ensure the water is hot enough to kill the bacteria in the powder.
Pour the hot water into the clean bottle.
Add the powder formula right away. Follow the manufacturers direction regarding loose or packed scoops of powder. For level scoops, use a clean straight edge to ensure correct measurements. Never try to use ½ a scoop.
Once the formula is mixed, cool it quickly for feeding. Prepared formula can be submerged in cold water to placed under cold, running water.
Prepared formula that is not refrigerated must be used within 2 hours. Once feeding begins, the bottle must be discarded after one hour. Formula that is prepared, can be refrigerated up to 24 hours. It is more convenient for formula-feeding families to make several bottles at one time and refrigerate them. They can be re-heated prior to feeding.
These steps should be used to prepare any powder formula. It is especially important to follow these steps for any baby less than 3 months old, one who was born prematurely or has a weakened immune system.
Parents using ready-made formula, only need to sterilize the nipple they are connecting to the ready-made bottles. If transferring the ready-made formula into a bottle, the bottle and nipple should be sterilized. Liquid formula is easier to use, but often costs much more and might not be available.
Parents should educate themselves regarding donor human milk and informal milk sharing. In emergency situation and with formula shortages, these resources can be life-saving.
---
About the Author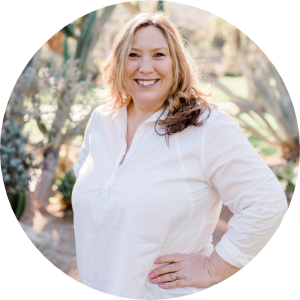 Christy Jo Hendricks, IBCLC, RLC, CLE, CCCE, CCD brings over 20 years of teaching experience to the classroom. She is an Internationally Board-Certified Lactation Consultant (IBCLC) and Certified Birth Doula. She has a passion for facilitating and protecting the mother/baby bond. Her contribution to this field has been recognized by the United States Presidential Volunteer Award and the Phyllis Klaus Founder's Award for Promoting the Mother/Baby Bond. Christy Jo's life-long goal has been to help others reach theirs. Her informative, yet entertaining teaching style makes learning enjoyable and retention easy.