Are you stuck with that "what to charge" torment that makes you keep your prices low because you're sooo passionate about helping everyone afford a doula, but then at the end of the year, your income is pretty much nothing? Let's do a little perspective exercise. Most doulas feel obligated to attend their first few births for free or very little. There are a couple of problems with that: you send the message that you don't value yourself, which can result in your client not valuing you; you greatly increase your chances of burnout and don't honor the needs of your business to have money come in to feed it; your family may resent the sacrifice you are making with your time when it doesn't come with rewards that take care of them; and you don't have the ability to send in a backup doula should you become sick or unable to attend the birth, unless you are able to find someone willing to do it for the low/no price you set. Say it with me: "If I am worth being there, I am worth being paid." What other job do you know of that expects you to give the first few weeks of work for free just because it's a newer thing for you? None that I can think of. You are trained, you are a professional, you are valuable, and you are worth being compensated for your time.
Buuuuuttt…you really want everyone to have a doula!! I understand! There are so many things in life that everyone deserves, but not everyone gets. And sometimes, when someone says they can't afford your services, what they mean is they don't consider them enough of a priority or value to budget for. Of course there are definitely some cases where families are in great need of support and genuinely do not have the ability to pay the average wage of a doula. Let's talk about how you can help them and still feed your business so it grows. Consider these typical annual costs for most self-employed doulas:
License Renewal
Insurance
Website Hosting
Domain Renewal
Uniform
Supplies
Continuing Education
Professional Memberships
Chamber of Commerce
Website Directory Services
Zoom
Canva
Marketing
Printing (biz cards, rack cards)
Expos
Accountant
These expenses can add up to around $2000-2500 for the average doula. Now let's look at some typical expenses per birth:
Welcome Packet
Gas
Childcare
Meals
Gift/Promo Material
Post-birth Massage
Backup Doula
The average of these expenses is around $200 per client. If you average 2 clients per month, and take 2 months off to get a mental and physical break from being on-call, you will probably have about 20 clients per year. If you charge each client $1000 and subtract your per client costs, then average your annual expenses and divide that into the 20 clients, you're down to about $650 per birth. Don't forget to take off another (aprox.) 16% for self-employment tax. If you spend about 30 hours with each client between consultation, prenatals, the birth, postpartum appointment, travel included, and giving text/email/phone support, you will be making around $17-20 per hour net. Everyone serves a different demographic, has a different target market, a personal motivation/vision for their business, and different habits with expenses. But maybe seeing all these averages will help you find a starting place for your doula business, or help you have the confidence to recognize your value and increase your price enough to cover your expenses and still make a reasonable wage.
So how does this help you to help others who can't afford the typical doula cost? When your business is growing and stable because your average fee is sufficient, then you will have the room in your budget to be flexible with a few families a year that sincerely value your work but don't have the means to pay the full price. Other things you may want to consider to help families be able to afford a doula: partial trades (full trades make it difficult to have an agreement with a backup), working with local organizations that may provide grants, reminding clients to utilize their HSA/FSA funds, or helping clients facilitate getting contributions toward their doula as their baby shower gift.
Looking at your expected annual expenses/spending habits, knowing your worth and charging a reasonable wage, and serving a proportionate number of families with flexibility, will allow you to grow a successful, rewarding, and generous doula business that is around for years to come.
Back It Up!
One of the most important parts of doula work is being prepared for anything! And part of being prepared for anything is having a backup doula, or a few, ready to cover you in case of illness of other issues that prevent you from attending a birth. For continuity of care, you probably want to use backup doulas that are similar to you in personality, birth philosophy, and experience. You will want to start networking with those in your community and find some good fits. If you travel different directions for births you may want to consider having options close to your client's place of delivery. Be sure to factor in potential weather and high-traffic areas when considering who is in a good proximity. You should always have a contract with clear expectations so you are both on the same page. If someone is your backup doula, and they have the opportunity to accept their own birth client later in the same timeframe, does that change anything? Do you expect your backup to adhere to the same scope of practice you do? What travel radius should they stay in during the on-call period? Do you want them to meet your client? Will you give your client a choice between different backups? Lots of things to consider!

While you put together a contract, you'll need to decide what kind of compensation arrangement you want to have. Some doulas set a flat fee their backup would get if sent in. Some pay them an hourly wage up to a certain amount. Some split the fee 50/50. One popular agreement is to calculate the time spent with the client by both the hired doula and the backup doula, and work it out to the same hourly wage for both. Here's an example:
Client fee=$1000
Hired doula 10% (for time spent on text/email support, etc.) -$100
Backup retainer -$50
Balance=$850
Hired doula time spent in consultation, prenatals, and postpartum, 5 hours of birth=14 hours
Backup doula time in birth=9 hours
Total hours=23/Hourly rate=$37
Hired doula 10%+hourly rate=$617
Backup doula $50 retainer+hourly rate=$383
Not everyone pays their backup doula a retainer, but consider what your they are agreeing to for nothing without one. They will be on-call, hyper aware of being ready to go at any time. They are committing to staying within travel distance of your client. They will be sober and well rested, and have childcare ready to go. That's a lot to ask of a person that will probably never get sent in and it will help them feel valued and appreciated for the undertaking. Some doulas will just make an agreement to back each other up and call it a mutual benefit. This may work just fine, or may eventually feel one-sided. Sometimes doulas make their agreements verbal or casual thinking they are working with friends and can trust the arrangement. This might cause confusion, a lack of boundaries, or the backup not taking the situation seriously.
Whatever approach you take, make sure you have the best interests of your business in mind, have a clear agreement, and be prepared to have your clients well backed-up.
---
About the Author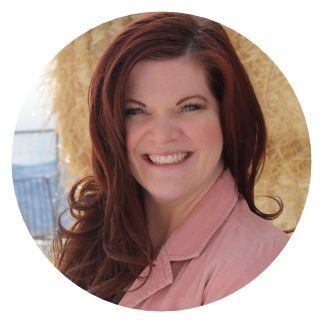 Michelle Holmes has spent over a decade in several teaching capacities including as a Childbirth Educator and doula mentor. She is beyond passionate about birth work and can't imagine anything more rewarding than teaching women to become doulas. She is heavily invested in doula work as a birth, postpartum, and bereavement doula and serves in several volunteer positions on the board of the Utah Doula Association. She is always expanding her knowledge base by attending workshops and conferences, reading the latest birth information, and studying alongside her birth peers. Outside of doula work, she is a wife to a loving and supportive husband and together they are raising their five children aged toddler to teen in beautiful Heber, Utah. She loves to attend comedy plays, work in her flower garden, have a movie night at home, curl up by a fire with hot cocoa, and is always cooking up something whether in the kitchen or elsewhere. More than anything, Michelle is passionate about people and serving them in whatever way she can, as nothing brings more joy than making someone's life a little better. You can find more about her and her work here at DoulaEd.