We all know we have to have a social media presence these days to market ourselves. It is a great way tell the world about us and the services and support we offer. There are many experts that will attest to this and please listen to them to get your presence felt.
If you are like me though, and feel rather overwhelmed by it all, or are a little introverted, or just don't have the time; there are other things you can do to get noticed and remembered. These are suggestions for fairly new doulas who are trying to build a customer base and network with other doulas.
Make the effort to remember clients' names, long after you have finished supporting them. If this is difficult, start keeping a book/diary with all the names and dates of the clients you support.Check in with them at the 6-month mark. This will show them that you are interested in how they are progressing as parents. This in turn makes them remember you and they will be your best marketeers, recommending you to their friends, family and acquaintances in the future.It may seem like it's too much to remember and you can use an app to remind you when to make these calls. I don't use an app, but I mark it all down on my calendar. I enter the babies date of birth on my work calendar on my phone and set repeats at 6 months.
Remember that birth date that you marked down for the baby? Set another reminder at 12 months so you can send a 1st birthday card for the baby by normal snail mail or email.This is a major milestone for the baby and parents. This again shows your clients that you're thinking of them. I usually make an effort to visit these clients just before their 1st birthday. I usually bring along a handmade gift or a bought one. It brings me a lot of joy to meet up with them again and see how they have progressed. You don't have to do this though, sending them a birthday card may be all you need to do.Once again, clients are reminded that you were their doula and maintain that little bit of connection.  Should they get pregnant again, they may well call on you to support them the next time, too!
Mothers' and Fathers' Day greetings. If you have a Facebook page for your business, you could wish all your clients, current, previous, and future clients a Happy Mother's/Father's Day. I tend to send a WhatsApp or text message to my most recent and to my current clients a personal greeting, too.
What do you do when you get a request for support and you don't have availability? Do you just reply with, "I'm sorry but I am not available" and leave it at that? What I say is I do not have availability, but I would be happy to refer some colleagues that may be suitable if they tell me what support they need and where they are located.What this does is two-fold, it shows the client that you are still able to help them despite having no availability.  When and if they have a second baby, they will remember to contact you again. It also helps your colleagues and this favour will be hopefully returned when they are in the same situation. Go the extra mile, even if it doesn't give you immediate returns, it will in time to come.
Network with other colleagues and other health and allied health professionals that you meet. Join Facebook groups that are doula, parents and health professional based. See what local meet ups are going on and attend these when you can.It is a bit difficult at the moment with the current pandemic, but most groups are having virtual meet ups. Don't be shy!  Show up and tell people what you are doing, what area(s) you serve, and what availability you have in the next few months. Join the doula association in your location and network with the other doulas in that association.If there is something you offer that is a bit niche, make your network know about it.  Do not be afraid of competition—babies are being born every day and one doula cannot cover all the births or postpartum care (depending on the population density of where you live, of course).
These are some of the things I have been doing 8 years in my business. This year, I have had three repeat clients book with me and have referred on several others as I had no availability.  I am also only choosing to work with one client at a time during the Covid-19 pandemic, conscious of being safe for myself and my clients.  Instagram remains the most popular application for social media; however, in my opinion, it can require a lot of time and dedication to keep it up to date and relevant. The points I mention above are ways that you can still do a few simple things apart from Instagram to grow your client base and expand your reach.
---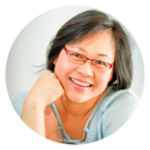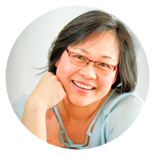 Suyin Jordan
CPD, CAPPA Faculty
Suyin Jordan RGN, RM, CPD, is a CAPPA trained and certified postpartum doula, a CAPPA trained labour doula, lactation educator and childbirth educator. Suyin left Malaysia at the age of 23 to do nursing and midwifery training in the UK and worked as a nurse and midwife in England for over 20 years. She has been a Doula in Canada for over 6 years working in and around Toronto and the GTA.
Suyin has two grown up children (18 and 21) of her own and is passionate about supporting individuals and families holistically and to ensure healthier outcomes, both mentally and physically. Respectful of all cultures and traditions, Suyin believes that the role of a doula should be adaptable to help those with little or no extended family as well as those who have an established network. Suyin believes in a strong and supportive organization that promotes the view of Doulas as professionals in the field.
Suyin speaks several languages and her hobbies include knitting & crochet, Scrabble on-line, cooking and healthy eating, yoga, fitness and looking after the family pets.