One BILLION users!  That is the number of people using Instagram.  Approximately 60% of those users are aged 18-29 and are heavily influenced by businesses on Instagram.  About 58% of users identify as women.  With the average age of birthing persons being 26, this gives us a clue as to why this platform can be useful for birth workers.
With 25 million businesses already using Instagram (IG) for promotion of products and services, I bet many of you are too.  The question is, are you using it correctly?  Learning from my own mistakes, getting guidance from others who are using it correctly, and doing some research on my own, I have created a list of ways to use IG to grow your business.
Set up a business profile that is separate from your personal profile.
While some potential clients may be happy to see a more personal side to you, things may get a little bit too personal.  Your business profile should be professional and have a look and feel that is consistent with your brand.  Some things to consider when setting up your business profile:
Use your business logo as your profile picture.
Your account and usernames should be the name of your business.
Your bio should give potential clients a good idea of who you are and what your business is about.  If you have a company tagline, include it!
Don't forget to add your web address.  This will be clickable in your profile, making it easy for users to get to your website.
Include your contact info so potential clients know how to reach you.
You can include a Call to Action button.  These are linked to outside apps you may be using for your business, such as a scheduling app, to make it easy to get potential clients to schedule an appointment.
Make sure your business profile is public.
By having your business profile set to public, anyone can see your content which helps you to reach more people.
Use a consistent visual look.
Take a look at some large business profiles that you follow in Instagram. Do you notice a consistent look and feel of their content?  Many companies will use only certain filters to make their photos have a certain appearance, add their logo to their photos, and/or use a certain color pallet that is consistent with their brand.
Upload content every day.
According to Hootsuite, businesses should upload content 1-2 times per day. This keeps you in the minds of your potential customers.
Interact with your followers.
Your followers want to feel like they matter to you.  Make sure if they comment on a post, that you respond to that comment.  Additionally, make sure you are following them too and commenting on their posts.
Use #hashtags.
Hashtags help follower and non-followers find your content more easily. For example, if you use the hashtag #doula on your post, anyone who is following the #doula hashtag will automatically see your post in their feed. This may draw them in to checking out your profile, becoming a follower and interacting with you.  Just some tips on hashtags:
No spaces in hashtags. For example, if you want reach people interested in lactation education, use #lactationeducation.
Create a unique hashtag for your business (preferably your business name).
To save time, use your notepad app on your phone to create a bunch of hashtags that you would like to use on all your posts so you can simply copy and paste them into each of your posts.
Post videos.
According to Socialpilot.co, video posts receive 38% more engagement than still pictures.  They also state that posting a video at 9:00pm will get you 34% more interactions than at any other time of day.
Instagram Stories!
Instagram Stories (also referred to as InstaStories), is the fastest growing format on Instagram.  According to Sasha Koehn, an Instagram Story is "a canvas to tell a short story in a creative way".  Instagram Stories combines photos, videos, text, and stickers in a creative way to draw viewers into your content.  You may notice these at the top of your feed in a line of horizontal circles. These pictures/videos only last 24 hours and then will disappear unless you download it or save it as a Highlight on your profile page.  Do a quick Google or YouTube search to learn more about Instagram "highlights".
How to Create an Instagram Story:
Tap the camera icon on the Instagram App (top left)
Take a photo or video (or select one saved on your phone)
Tap the text icon to add text or the sticker icon to choose a graphic
After your design is done, click "Add to Story" to publish
To get more benefits from using Instagram Stories you should:
Put hashtags on the video/picture by using the text option.
Tag other people/brands to expand the reach of your content. Do this by using the @ symbol and typing in the name of the person or company (for example, @cappanetworking).
Provide free tips and tricks to draw people in and get them wanting more. This can be through pictures with words, or better yet, shoot a short video of you giving a quick tip.
Offer special offers, discounts, pricing by mentioning a special code you include on an Instagram Story.
Do a behind the scenes video of an upcoming class or event you're attending.
Give a shoutout to new followers by creating a post and tagging them.
Don't just post about your business. Create dialogue or do something entertaining to keep them coming back.
Please do not get overwhelmed by the tips above.  Take them one at a time and slowly make the adjustments you need to. I have found YouTube to be a great resource when trying to figure out how to do things on Instagram.  Some other helpful websites were:
My business Instagram is still a work in progress, but I'm excited to see the benefits of implementing these ideas and hope I have inspired you to take a look at some ways you can change up your Instagram too.
---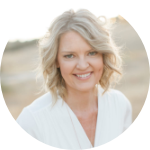 Darla Burns
CLD, CPD, CCCE, CLE CAPPA Postpartum Doula Faculty
Darla has been supporting women and families as a birth doula since 1990 and was certified by DONA in 2003. Finding that she also loved working with the families after they delivered, she then became a CAPPA certified postpartum doula in 2004. Soon thereafter, she became a certified childbirth educator and lactation educator. Her love of working with families and sharing her knowledge with others led her to her position as a faculty member for CAPPA. When she's not doing doula work, she spends her time with her husband and two great kids.