One of the greatest opportunities, and downsides, of doula work is the overwhelming number of ways you can invest in your business through expos/events, membership in organizations, and by attending educational workshops, seminars, retreats, and trainings. These choices can benefit your business greatly by exposing you to new potential clients, increasing your professionalism, and expanding your knowledge and skill base. They can also very quickly drain your income and leave you puzzled at tax time when your net total looks like a pretty sad number. So, what is a good balance and how do you know when to invest and when not to?
Debt: If you don't have the money, that's an easy "no". Taking on debt to attend a workshop or join an organization will add stress and strain, and often pressures doulas to take clients that aren't good fits or offer extremely low prices to get new clients, just to fund these types of expenses. In the end, you will burn out much faster, wasting everything you've already put into your business. Delay the itch to learn more, be more, and do more until you have a steady flow of clients that are adding to your bank balance. If you have enough saved up, then, you can put more into your business now.
Budget: When funds are available it is a good business practice to write out all your required expenses, take a look at your typical revenue, and evaluate what your average income is. With what is left as profit, how much do you feel comfortable contributing to these types of expenses? You might be wise to commit to a certain dollar amount annually and stick that even when something appealing comes along. Consider that sometimes these investments will lead immediately to more clients, making them profitable decisions. While other times the investments are more for fun and socializing, or they might be long-term investments that take awhile to pay off but are still valuable.
Priorities: First, make sure you are meeting the continuing education requirements for the organization you are certified under. There are usually more than enough opportunities for CE through local workshops and online classes. Once those are taken care of, make a list of the areas in your practice that you struggle with. Perhaps your SEO game needs some help or maybe you would benefit from a breastfeeding seminar. Identify those weak points and look for ways to improve. From there, think about the things that you really enjoy so you are feeding your soul just as much as your mind.
Expos/Events: These are usually where you will see the fastest Return on Investment (frequently referred to as ROI) meaning you are likely to book clients straight from these events to payback what you spent to be there. Do a little investigating first though to be sure the event won't be a bust. If this is a newer expo follow them for a little bit and don't be afraid to ask them about the amount of interest they've gotten and how many tickets they've presold. Find out how many other doulas have already purchased booths and make sure this event is attracting people that are within your service radius. Ask doula friends in your area if they've attended a repeat expo before and how many clients they got from it. Choose a booth option that makes sense for your doula rate. If you charge $700 for your basic package, and the average doula gets one client from this event, you probably don't want to upgrade to the large $350 VIP spot and lose half your income. Stay on the smaller side and make yourself stand out.Other events might be "Meet the Doulas" nights, birth worker brain storming sessions, case study or birth book club groups, mentoring opportunities, and local farmer's market type events. You can burn out quickly filling your calendar with all these potential commitments. You may want to limit yourself to a certain number of days per month, a certain travel distance, and/or try to line up all your client appointments on the same day you are attending something else, keeping other days free for yourself and family.
Organizations: There are so many different organizations you can belong to as a birth worker. You will most likely be a member of the organization you trained through unless you decide to not continue with your recertification requirements. If you are planning to provide a couple of different types of services, it may be financially logical for you to choose an organization where you can keep those certifications under one roof instead of paying an annual fee to your labor doula organization, your postpartum doula organization, your childbirth educator organization, etc. (This is one of the many reasons I love CAPPA, I can offer my clients so much more but don't have to belong to multiple organizations which would add up fast with the annual fees.)Other organizations may be a local doula association, birth worker directory websites, your local chamber of commerce, and business networking groups. Check out these options thoroughly before spending your money. Find out if other doulas in your area have seen any referrals come their way from these associations or if they are better fit for other industries. Make sure their websites/social presence looks professional and that what they represent doesn't conflict with your personal or business beliefs. Sometimes you have to try out one or two things and see if it worked for you. Don't try everything at once or you might see a good thousand dollars go out the window with no new business. Don't be shy about speaking up when you see ways they could improve and hold them to their end of the agreement about what benefits you have been promised with your membership in their organization.
Continuing Ed: It seems like there is never an end to the additional training options in my area. There are classes on trauma, multiples, hypnotherapy, breastfeeding, social media, fetal position, belly binding, and so, so much more. As an education junkie I find it so hard to say no because I want to learn all the things!! That approach might work for you if you have plenty of time, plenty of money, and learn for the love of it, without as much concern about your doula business being profitable. (So, basically, like maybe two people.) For the rest of us, it's wise to ask yourself if this training is going really change the way you do business and the number of clients you can attract or if it's just for "funsies". Clients do love to see that their doula is keeping herself updated on knowledge and that might increase their likelihood of sending referrals your way; this would be a long-term investment like I mentioned earlier.
Bottom line for your business is…BALANCE. Keep it in check, delay gratification when income is on the leaner side, take the time to scope out an event or organization before giving them your money, and be sure you are putting just as much into your personal life and loved ones. If at the end of the day you are feeling burned out, run ragged, and like you haven't been home in a while because your calendar is full of events, it might be a good idea to pull back. If you are feeling like you aren't really standing out and might need to invest in something a little extra special to draw some new clients in, the birth world is ready for you. Happy investing!
---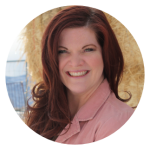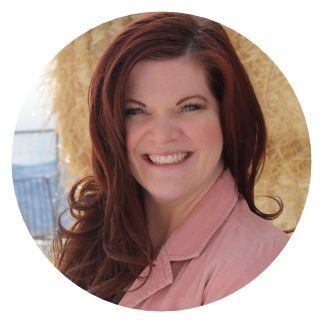 Michelle Holmes
CLD, Faculty
Michelle has spent over a decade in several teaching capacities including as a Childbirth Educator and doula mentor. She is beyond passionate about birth work and can't imagine anything more rewarding than teaching women to become doulas. She is heavily invested in doula work as a birth, postpartum, and bereavement doula and serves in several volunteer positions on the board of the Utah Doula Association.  Outside of doula work, she is a wife to a loving and supportive husband and together they are raising their five children aged toddler to teen in beautiful Heber, Utah. She loves to attend comedy plays, work in her flower garden, have a movie night at home, curl up by a fire with hot cocoa, and is always cooking up something whether in the kitchen or elsewhere. You can find more about her and her work here at DoulaEd.