Birthworkers are a dedicated bunch.  The phone rings at all hours, and we answer, ready to roll.  We offer comfort for the aches, balm for the fears, and remind our clients to believe in themselves, find their power, love their bodies, and nurture their babies.  We wipe away tears without judgment and celebrate joys without holding back.  We are passionately committed to learning and growing.  We offer the gift of our unending compassion, which continues to call us to this work we do.  For many of us, this life of service to others includes the responsibilities of tending our own households, nourishing our own relationships, and parenting our own children.  We are often asked, "How do you do it?"  Is it any wonder that burning out is the biggest risk that doulas face?
Anyone who has ever been on an airplane has heard the pre-flight instructions, "In the event of an emergency, an oxygen mask will drop down.  If you are traveling with  someone who needs help, please place a mask over your own face, before assisting others."  Make sure to tend to your own survival first, so that you can support someone else without putting your safety at risk.
It's a pretty basic formula, and yet, how often in our  working and our daily living do we forget to put our own masks on first?  This is where burnout comes from.  Because we love so deeply, want so much to offer the best service we can, we give our all and then some, with no complaining.  We don't want to be seen as selfish or indulgent, or any of the other negative labels that our mind chatter might stir up about "Self-Care".  So, we get used up and worn out.  Reality bites back hard, with anger and resentment and exhaustion.  We begin to feel fizzled and hollow, with nothing left to give.  We reach the point where quitting seems to be the only option.
It is time, now, to re-write the negative and limiting belief that excellent Self Care is wrong.  Self-Care is not an indulgence enjoyed by the lazy and selfish, but the responsibility of anyone wishing to have a happy life.  It is absolutely essential to make sure that your needs for nurturing and comfort are met.  It is imperative to feel nourished and sustained enough to give to others who are looking to you for support.  Further, when we model this way of living for our clients, we give them permission to love and accept themselves and meet their own needs, supporting them not only in birth, but in living more balanced and fulfilled lives.
Healthy Self Care begins with checking in, with love and kindness, to discover your own basic needs, and then working to meet them.   Allow yourself time to sleep when you are on call.  Schedule your naps with the same commitment as you schedule client appointments, if you need to.  Eat well – keep snacks in your bag and talk prenatally with partners about the option of tag-teaming at long births so that everyone remains fed and hydrated.  Consider creating a re-entry ritual (Food, water, sleep) that is followed after every birth, to support you in resting and recovering.  Know who you can call on for support, too, when you need it.
Doula-ing is challenging work, and immeasurably rewarding.  Take the time now to cultivate the Self Care habits that will serve you well, and you will be better able to have what you need to provide support for others for years to come.
---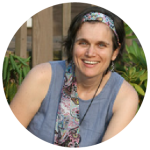 Jodi Green
CLD, Labor Doula Faculty
Jodi Green has 16 years of experience as a birth and postpartum doula in South Jersey. Her "Preparing for Positive Birth" courses are offered at local hospitals, physician offices, and WIC facilities. In her free time, Jodi most enjoys spending time with her partner and their blended family. Find Jodi online at jodithedoula.com or on Twitter @jodithedoula.