When women become Mothers, there is great expectation about our ability to care for, nurture, protect and respond to our babies and children.  There may even be an assumption that we all know how to do this.  It's in our DNA, right?  When I work with Moms on day 2 or 3 postpartum; parenting toddlers, school-aged children and teenagers; there seems to be a question that nags at the back of their minds, creating doubt, insecurity and desperation: Am I a good Mom?
One type of Mothering is to hold, wrap energy around our children, provide unconditional love, acceptance, protection and care.  Our children also need Mothering that supports our separation from each other.  This builds confidence and trust that they have the skills to manage in the world without us. Mothers can wonder about what situations need more holding, nurturing and reassurance.  And which situations require us to trust ourselves, our children and the world around them, and let them go into their own autonomy and choice.  Pregnancy is holding, birth is letting go.  And then we start on our lifelong work to sometimes hold and sometimes let go.
As I find so often, if your experience as a child didn't include a Mother who cared for you in this way, you can easily struggle to feel confident as a Mother, yourself.  Imagine what life would have felt like with a balance of nurturing, holding, protecting and sending you into the world.  When our children get this kind of connection and confidence, they can manage their feelings, create healthy relationships, and have the confidence to solve problems as they arise.  Sounds good, right?
Imagine that today, as an adult; you can actually care for yourself with this Divine Mother love.  It's a spiritual concept that can be visualized by wrapping a blanket around yourself, creating a message in her voice, journaling about her.  Then, mother yourself.  What would you say to your child who is scared or insecure?  What would you say to a child who is trying her hardest and wants desperately to be a better person and do what's right?  What would the Divine Mother say to the question, "Am I a good Mom?"  Be forgiving of yourself.  Notice your efforts.  Continue to try harder.
When in doubt as a parent, move toward love.  Move toward connecting with your child and choose affection. Use "I am" statements to help your children understand how you feel.  Even if it's difficult.
Here are some ways to improve your relationship with your child and build your confidence as a Mother:
Take an interest in the things your child enjoys.
Spend time with your child talking, playing and being together.
Be affectionate with your child. Touch communicates so much and it feels good!
Talk about yourself; your experiences, your feelings, your life.
Give your child specific praise; tell them what you like about them, their behavior, their choices and how you are proud of them.
Model confidence; feel good about yourself and your life. Show your child that you are trying and learning new things every day.
When you try these things, forgive yourself for the mistakes.  Apologize to your kids when you lose your temper or you regret the way you handled something.  A good apology looks like this: state your mistake, tell how you feel and tell how you'd like to handle it in the future.
When doubt and insecurity creep into the back of your mind, remember the Divine Mother, the perfect balance of care and confidence.  What would she say in this moment?
Keep trying. You are the most important person in your kids' lives
Your kids don't need you to be perfect. They just need to know how much you love them
You ARE a good Mom! You care, and you are learning
As your children are learning and improving, so are you
Remember to love yourself as much as you love your kids and you'll move into more confident, joyful parenting.  What are the positive statements you'd like to tell yourself when doubt and insecurity creep in?
---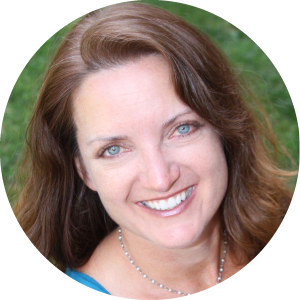 Abby Bordner
CLD, CPD, CLE®, ICCE, Labor Doula Faculty
Abby Bordner started her career in Women's Health. She began at Planned Parenthood in Portland, OR where she was trained as a health counselor for contraception and HIV/AIDS. She had her first child in 1999, when she began her interest in birth work. She pursued her doula certification, shortly after became a childbirth educator and eventually a lactation educator, as well. She teaches many educational workshops related to birth and parenting. She started an online parent education and personal support coaching business called Relationship Based Parenting. Her passion is working with families as a health and wellness educator to build skills that support compassionate families and all the important dynamics within it. She has two children and lives in Santa Fe, NM.