After I became a Mom, I finally felt a "belonging" in my life. I could look at any Mother anywhere and feel we shared a connection, without even exchanging a word. I began my studies to be a doula the year after my son was born.
I wanted to share with women, teach women, and guide women in their birth journey to trust their bodies, to make informed decisions, birth normally, breastfeed, and embrace parenthood with confidence.
I was led by my heart, while my logical mind protested; how could I be "on call"?  How could I be away from my still breastfeeding son for long stretches while I attended a birth? Could I stay up all night with a laboring Mama? This isn't practical! I've come to learn that often when we're moving toward a meaningful decision, resistance can put up quite a protest! I still moved forward. I decided to attend a training for doula certification. I thought – if I'm completely on the wrong track here, I'll just stop after the training.  Well, my commitment, desire, and passion only grew once I attended the doula training.
The very first birth I attended as a doula was with a Mom having her fourth child. Her husband had broken his leg two weeks before her due date. She was relieved to have the support, and I was relieved she was an experienced Mama who wouldn't be relying on me for her first journey ever through birth. I connected with her instantly, one Mom to another. Her prior births had been chaotic and directed by medical staff. She knew this would be her last baby, and she wanted something different, something special. We talked at her prenatal visits about birthing normally and empowered. We practiced some breathing and massage techniques. She began to feel excited and inspired by the possibilities for her birth. I enjoyed seeing her learn about options. Her husband was supportive and confident that his wife would have a different kind of birth experience. I worried about how I would support her and how I would know what to do as a doula for the first time.
My mentor told me, "Think with your gut, not your head, and you'll know what to do."
This Mama had a lovely birth and I was very helpful which surprised me. Even walking into the labor room, I still wasn't sure exactly what I would do. She later told me it was exactly what she was hoping for; something different and special. And from there I fell deeper in love with birth work!
I learned two valuable lessons from the beginning of my journey as a doula:
I knew in my heart I wanted to be a doula. I had a longing to feel intimately connected in the web of life, the journey of birth, and to witness women in their most powerful moments. I watched my fear and resistance try to build a case of why I couldn't possibly fit this work into my life. I almost said never mind!  But I had my one year old son watching me and I wanted him to see a Mama who pursued her dreams, made a difference in people's lives, and LOVED my work when I walked out the door to be away from him.  This was a powerful lesson for me. To this day, I still listen to my intuition in this way. I question my hesitation, my resistance, and I ask myself, is this real or is this fear talking, trying to persuade me to stay in my comfort zone? I learned the valuable tool of trusting my heart, following my intuition, and pursuing a goal and dream that is out of my comfort zone.
I also learned when I walked into the labor room as a doula for the first time that this work was not work of the MIND; it was work from the HEART, SOUL, and GUT of my female-ness, my sisterhood, and my KNOWING. When I arrived to work with that laboring Mama, I knew, not with my head but in my heart, what she needed and what I could do to help. I followed my instinct. I rocked with her,  rubbed her back, wiped her brow. She looked into my eyes for an anchor and we found our way. We were connected in a meaningful way that brought her comfort and safety in her birth.
I feel so blessed to have learned these lessons of my heart and my gut. I go through life now valuing this resource within me.
Being a doula is not only about serving each Mama I work with; it's about trusting myself and expanding my sense of what's possible.
If you're a new doula, here are some tips for trusting your instinct and "going with the flow" while providing labor support:
Really listen to your client. What is she saying? She may be giving you key information when she talks about her fears, her beliefs, and her expectations.
Watch your client. What is her body language telling you? Is she comfortable? Is her energy grounded or does she look like she's trying to escape? Notice if her vocal tones are high or low. Is her body tense or relaxed? Respond to her body language with touch and encouraging words.
If your client is discouraged, change the environment. Turn on the lights or turn them off. Get her out of bed to walk or use the tub. Get her on the birth ball and rock. Have her partner rub her shoulders.
Use touch as a way to communicate your support. Rub her back, use low back pressure, run your fingers through her hair, hold her hand, rub her feet. Watch her response to your touch.
Get her in hot water! Use the tub and shower as a way to relax and calm her.
Trust yourself. Follow your instincts. Be compassionate and nurturing. Do what you're moved to do. Say what you're moved to say. Be authentic. Enjoy yourself!
---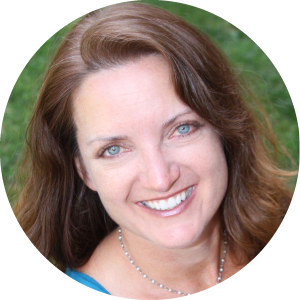 Abby Bordner
CLD, CPD, CLE®, ICCE, Labor Doula Faculty
Abby Bordner started her career in Women's Health. She began at Planned Parenthood in Portland, OR where she was trained as a health counselor for contraception and HIV/AIDS. She had her first child in 1999, when she began her interest in birth work. She pursued her doula certification, shortly after became a childbirth educator and eventually a lactation educator, as well. She teaches many educational workshops related to birth and parenting. She started an online parent education and personal support coaching business called Relationship Based Parenting. Her passion is working with families as a health and wellness educator to build skills that support compassionate families and all the important dynamics within it. She has two children and lives in Santa Fe, NM.
Copyright CAPPA 2015