It can be hard to tell if your baby is getting enough to eat from nursing. The milk can't be seen, so how can you possibly measure it?!
Here's some things to look for to make sure baby is getting all the nutrients they need.
How many times are you feeding? 8-12 times in 24 hours is normal, but that doesn't always mean every 2-3 hours. Watch for early hunger cues and feed the baby on demand.
How many diapers is baby making? Diaper should follow this pattern:

Day 1: 1 wet, 1 dirty
Day 2 : 2 wet, 2 dirty
Day 3: 3 wet, 3 dirty and turning green in color
Day 4: 4 or more and turning yellow in color

How much weight has baby lost or gained? Look for 1 oz per day of gain starting on day 5. Typically the lowest weight is on day 4 for baby, and then they start gaining. We want baby back to birthweight by 2 weeks of age.
How do your breasts and nipples feel during and after feeds? We want breasts to feel drained and nipples to be intact and comfortable.
What does baby do to tell you they are hungry? Look for early hunger cues: squeaks and squirms, turning their head, opening mouth, sticking tongue out/rooting, hand to mouth, sucking on hands. Turning red and crying are late signs of hunger.
Signs your baby is getting enough milk.
Your baby starts feeds with a few rapid sucks followed by long, rhythmic sucks and swallows with occasional pauses.
You can hear and see your baby swallowing.
Your baby's cheeks stay rounded, not hollow, during sucking.
They seem calm and relaxed during feeds.
Your baby comes off the breast on their own at the end of feeds.
Your baby appears content and satisfied after most feeds.
Your breasts feel softer after feeds.
Your nipple looks more or less the same after feeds – not flattened, pinched or white.
You may feel sleepy and relaxed after feeds.
Other signs your baby is feeding well.
Your baby gains weight steadily after the first 2 weeks, continuing to gain 1 oz per day – it's normal for babies to lose some of their birth weight in the first 2 weeks.
They appear healthy and alert when they're awake.
A CAPPA Certified Lactation Educator (CLE) can help support you in your early days of breastfeeding.
---
About the Author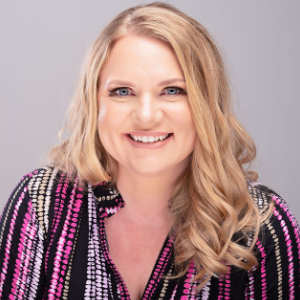 Bonnie Holt Logsdon (she/her/hers), a Registered Dietitian (RD), International Board Certified Lactation Consultant (IBCLC), Certified Lactation Educator™ (CLE©) and trainer through CAPPA and a trained birth doula with over eighteen years of experience in community-based practice.
Bonnie supports families during the prenatal and postpartum period for both lactation and nutrition support. In-person support is available in the Louisville, KY and Southern Indiana area and telehealth visits are available to anyone anywhere!
Offering personalized, affirming care to each family and individual is her #1 priority! Supporting families during this critical and emotional time in their lives is such important work. Her motto is to provide compassionate, non-judgmental support to meet you where you are and help you meet your chest/breastfeeding or nutrition goals.
When she is not doing this job that she loves, she spends time with her husband and son. After lots of travel they now enjoy adventure as a family of three. Fingers crossed we can get back to more travel soon!
She believes empowering people with education to make informed decisions related to their health and the health of their babies is powerful work. Support is provided for families of all backgrounds, structures, and identities.