If you have patience and communication skills and a drive to fill an important role in supporting new parents, becoming a CAPPA Certified New Parent Educator (CNPE) might be your calling. Have you ever wondered how to become an educator for new parents? You don't need to know everything about parenting to be a CNPE and work with parents in clinics, care providers' offices and private consulting settings. CAPPA CNPEs are respected, resourceful professionals, because of the education and support CAPPA training provides. Some of the most important qualities for a would-be CNPE to possess are the following: A strong desire to empower others, a commitment to professionalism, compassion for the struggles of new families and patience for the varied learning abilities of individuals.
CAPPA offers an exciting, interactive, effective training course that will enable you to become a trusted support person for new parents in your community. As a parent educator, you will be able to promote communication between your clients and their healthcare team, but you won't be a clinician. You will regularly offer appropriate referrals.
How To Become A Certified New Parent Educator
CAPPA offers five programs including the Certified New Parent Educator training class. As a CAPPA CNPE, you won't carry the same burden and professional responsibility that a medical professional must bear, but your responsibility will be great, and your value immeasurable to your clients.
To become a CAPPA Certified New Parent Educator, you will have to be at least 18-years-old. All training courses require you to become member of CAPPA. As a member of CAPPA, you will be networked with immeasurable support and up-to-date resources. To attain a CNPE certification, you will need to attend a CAPPA New Parent Educator training class. While at the training, you will receive the CAPPA New Parent Educator Training Manual. After your class, you will have two years to complete the next steps to certification.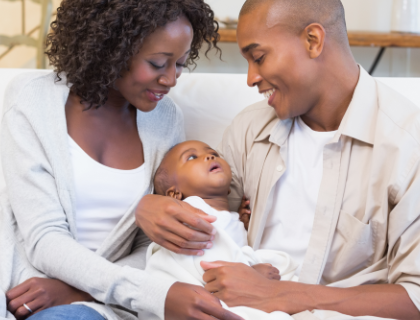 You will enroll in the New Parent Educator Traditional Course in CAPPA Academy. There you will need to pass the Scope of Practice Pretest. There will be videos to watch and information to read as assignments in CAPPA's Understanding Your Newborn Booklet, Understanding Breastfeeding Booklet, and Mother & New Baby Care Booklet. You'll create your own educational lesson and conduct your curriculum either as a student teacher or in a video. You will need to obtain two letters of recommendation from professionals in our field and then complete the module assessment form.
Eventually, you will create a resource list with information on support groups for parents in your area. This will be an invaluable tool that you will use regularly, but you will build it with help from CAPPA Academy. We will walk you through creating your resource list. CAPPA Academy will need you to agree to and sign a Code of Conduct, Social Media Policy, Grievance Policy, CAPPA Mission, CAPPA Approach, CAPPA Vision, and Scope of Practice. Finally, you will need to pass a multiple-choice exam and an essay exam.
Why Others Chose To Become Certified New Parent Educators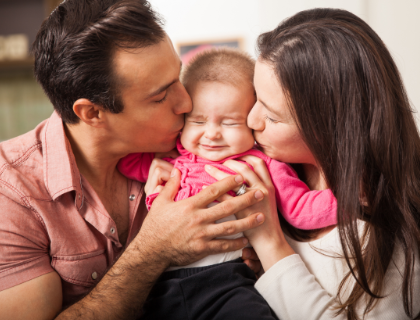 Some CAPPA CNPEs have told us that they have always loved the new parenting phase of life and enjoy watching others experience this monumental period of growth as well. Alternately, some educators became involved so that they could offer others what they never had but wished they did. CNPEs come from a variety of backgrounds. Paraprofessionals in schools, nurses aides, doulas, grandmothers, aunts, early childhood professionals, parents with growing or grown children of their own, and people interested in sociology are frequently found among the ranks of Certified New Parent Educators, but there is no limit to who can become a CNPE if you have the drive, dedication and desire to help others.
Should You Become A Certified New Parent Educator?
CAPPA is renowned for integrity and the academy's desire to see those who complete their certifications succeed. Are you empathetic and nurturing? Do you have a way of communicating with people at whatever level of learning they are at? Are you a thoughtful person with the ability to respect your own limits and the boundaries of the people around you? You might be the perfect candidate for CAPPA Academy and we strive to give you all the tools and resources you will need to both complete this training and become successful in this field.
CAPPA is highly respected for its commitment to excellence, offering unsurpassed student and member support. Once you make the decision to enter into CAPPA Academy, we will help provide you with the confidence you will need to invest in your career, because we know how important your role in your community will be.