During a recent virtual one-day intensive childbirth class, one of my students, at 36 weeks pregnant, during introductions told us that she had given birth 12 years ago by C-section and was excited and somewhat anxious about having a vaginal delivery, this time. When she'd indicated where she was giving birth, I knew that VBACs weren't routinely performed there. Even at 36 weeks, she wasn't clear on what birth options were available to her for this delivery. Unfortunately, it's not the first time I've heard stories like this. Sourcing a maternity healthcare provider, that invites active participation from the birthing individual and provides access to minimally interventive birth options can be challenging. According to an article, the ways in which an obstetrician views birth, impacts the options that are presented to a patient and impacts the decisions that patient is allowed to make before and during childbirth.
Are birthing individuals aware that with the selection of their maternity care provider, they may be inadvertently signing up for limited birthing options? Limiting access to multiple birth options, can diminish the quality of the birth experience and indirectly affect the breastfeeding journey. David Arrell, author of the 2020 book, Welcome to Fatherhood: The Modern Man's Guide to Pregnancy, Childbirth and Fatherhood, stated, "having a fully supported birth journey is such an important and powerful process for new families." Arrell continues by saying, "I feel bad for folks that aren't encouraged to explore all their (birthing) options".
During pregnancy, with the excitement of welcoming a new baby, exploring birthing options may not seem all that important. The birthing family are likely unaware of how a lack of birthing options can place restrictions on the positive birth experience they hoped for. Being acknowledged and respected for personal birth preferences is key to an empowering childbirth experience. As an experienced childbirth educator and doula, I encourage families to retain ownership of the birth journey, by fully participating in all aspects of decision-making inherent to pregnancy, birth and the postnatal period. Unfortunately, this does not always happen when care providers want all decision-making power.
Birth Settings in America, Outcomes, Quality, Access and Choice, a new released book questions how an evidence-informed maternity care system can be designed that, allows multiple safe and supportive options for childbearing families The book acknowledges, that within the current U.S. maternity care system, there is a growing mismatch between the expectations of the care and support women deserve and what they actually receive. Also stated, "a woman's expectations, the amount of support received from caregivers, the quality of the caregiver–patient relationship, and involvement in decision making appear to be the greatest influences on a women's satisfaction with the experience of childbirth".
In Nashville, at Vanderbilt University Medical Center, there is an alternative style of maternity care practice that seems to be getting it right. They promote a progressive model of quality maternity care with a multitude of birth options baked into their practice style. They are known as, "baby + co" (now Vanderbilt Birth Center) with 14 CNM's, one OB, a full- fledged education department and a dedicated client experience coordinator, who all collaborate in offering an array of birth options. One of the tag lines on their website states, "Any way you want to have your baby, is the right way". They actually promote personalized birth experiences, where their first priority is to make sure their patients are listened to, cared for, and that they feel comfortable and safe during pregnancy, birth and beyond. The baby + co website also makes the bold statement that, most OB practices restrict birth options. Baby + co, offer a fresh approach to birth by offering…a handbook full of tools and education to help navigate all different care options. They encourage lengthy prenatal appointments so that patients have plenty of time ask questions. They then are more able to assist in their patients in building a completely customized birth preferences plan for pregnancy, labor, birth, and postpartum care options.
For a life milestone experience like childbirth, being encouraged to explore birth options that are personal and meaningful, is inherent to having an empowering and positive birth memory. I love the "baby + co" philosophy of perinatal care. I strongly believe treating a patient with their level of respect is truly empowering for a birthing individual and the whole family. I would love to see more maternity care practices adopt a "baby + co" style policy, leading to a more personalized approach to perinatal healthcare.
Resources
Cook, Katie, and Colleen Loomis. "The Impact of Choice and Control on Women's Childbirth Experiences." The Journal of perinatal education vol. 21,3 (2012): 158-68. doi:10.1891/1058-1243.21.3.158 retrieved from https://www.ncbi.nlm.nih.gov/pmc/articles/PMC3392605/
Arrell, David. Welcome to Fatherhood: The Modern Man's Guide to Pregnancy, Childbirth and Fatherhood. Independently Published, 2020.
National Academies of Sciences, Engineering, and Medicine. 2020. Birth Settings in America: Outcomes, Quality, Access, and Choice. Washington, DC: The National Academies Press. https://doi.org/10.17226/25636.
About the Author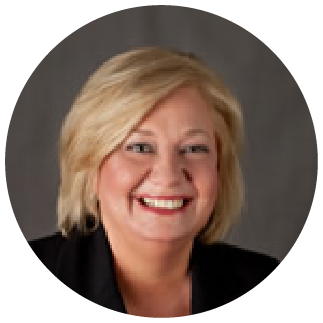 Gwynne Knap has been a dedicated and passionate birth professional in the Atlanta area for the past 10+ years. She has taught Confident Childbirth of Atlanta and Kopa Birth classes to hundreds of couples since 2009. As a labor doula and postpartum doula, Gwynne has supported hundreds of families through the birth journey and the transition into new parenthood. Her doula practice today, focuses primarily on postpartum doula care. Gwynne graduated from Georgia State University with a degree in Spanish/International Business, from then, she had a 22 year career, marketing commercial architectural materials imported from around the world. Gwynne is a mother to a son and a daughter, as well as, a proud grandmother of two. She finds training new birthing professionals deeply rewarding.