As a labor and postpartum doula, I have supported a number of single moms by choice, helping them navigate the challenges of birthing and parenting without the benefit of a partner.  The unique needs of these clients can sometimes be challenging both emotionally and physically for anyone supporting them during this life changing time.
First and most importantly, it is critical to be non-judgmental about the choices these women have made for themselves.  When I was contacted by my first single mom by choice, I was truly in awe of the courage, strength and determination she exhibited through the whole process.  This experience set the tone for how I viewed all my subsequent single moms by choice.  Seeing them in this light makes it very hard to have any negative judgements about their choices.
Second, the words you use when speaking with these moms can make or break your relationship with them.  We all talk about "partner "or "non-birthing parent" during our teachings about birth and the postpartum period.  We need to change this language to "support person" and find out if there will actually be someone to fill that role.  Other scenarios that require a change in wording include conversations about tag teaming during the birth, getting enough sleep and soothing a fussy baby.  If there is not another person in the mix, we have to get creative in how to talk about and manage these situations as well as many others.  The website singlemomsbychoice.org is a great resource for these women as well as for anyone supporting them.
Third, understand how the services you provide may need to change in order to best support these single moms.  Depending on whether or not they have a support person who will be with them during the labor and birth, as their doula you may have to join them earlier in the labor and spend more time with them immediately after the birth.  If there is no other support person, you may need to have another doula partner with you in order to provide the increased level of support needed.  Offering to accompany them to some of their prenatal appointments is a great idea and if you are their postpartum doula, to their pediatric and postpartum appointments as well.
Fourth, make sure to keep SCOPE of practice in mind when supporting this clientele.  Having a written birth directive or plan is crucial in case the client cannot speak for herself and there is no other support person.  Make sure as her doula, you are not speaking for her or answering questions for the medical team on her behalf. This is an important "what if" conversation to have prenatally so her choices are known and written down.  As the postpartum doula, making sure not to take over total care of the baby or make decisions about the baby's care is critical in building the mom's confidence and ability to parent on her own.
Although choosing to work with this specific client base can be challenging, the rewards far outweigh any of the hurdles this work can put in our paths.  The connection you can develop with these moms is deep and, in some cases, lasting far beyond the time you work with them in a professional capacity.  And once you support one of these moms, they are excellent at referring you to others!
References
Single Mothers by Choice: A Guidebook for Single Women Who are Considering or Have Chosen Motherhood by Jane Mattes
Motherhood My Way by Dr. Reginal A. Bailey, MD, JD
Website: Singlemomsbychoice.org
---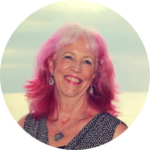 Carolyn Butler
CLD, CPD, CAPPA PPD Faculty
As a certified Birth and Postpartum Doula, Carolyn serves families during the critical times before, during and after the birth of a new baby. She has always been passionate about women taking an active role in their healthcare and finds that this is even more important during pregnancy, through the birth process and the postpartum period. Carolyn provides the much needed emotional, educational and physical support to ensure that this time is the best it can be.
Carolyn's birth philosophy is pretty simple:  Women's bodies were created to have birth be as natural as possible.  When they trust their bodies, amazing things can happen. That being said, supporting women in their births can be as different and as personalized as each woman is.  It is their birth and can look many different ways…Carolyn is there to help make it the best way it can be for the birthing mom.  She has supported many varieties of birth including all natural, medicated, C-sections, adoption and relinquishment, and surrogacy. Carolyn believes that if women and their support people are educated about birth and all the variables, they can make more informed choices and be extremely empowered, creating more satisfaction with their births, no matter what happens.
Supporting new mothers in getting much needed sleep, taking care of older siblings, performing light household chores, and generally being a calming influence for both moms and babies, are a few of the services Carolyn offers after the birth as a postpartum doula. Her background includes growing up in a very large family where she took care of babies from a very early age, teaching elementary school, and gaining a masters in applied communication.  As a daughter, sister, aunt, mother and a grandmother, she brings a world of experiences to her doula work.