(This article was written before the COVID-19 Pandemic, but it still has a lot of great insight to offer. Be smart and safe out there!)
A couple years ago I served a lovely family, providing private childbirth classes, labor doula services, and postpartum doula services. On paper, they had done everything right, read the books, did the homework, made the hard decisions and ultimately achieved their primary birthing goals. However, during the postpartum period the couple appeared impatient and competitive with each other, each comparing the daily sacrifices each had made—laid out for me to referee and declare a winner.
Though this may seem like "normal" new parent/sleep-deprived behavior, I observed other indicators that got me thinking. Months after I concluded my service with them, I was still getting random friendly texts from the birthing person, she asked if I would babysit for her once (which I declined), she attempted to connect with me on my personal social media pages.  One evening, she asked to meet me to have coffee.  I felt so annoyed, I had fulfilled my contract and gone above and beyond for them, until I remembered they were transplanted to Southern California by the spouse's job, their family and friends 5 states away.  I was one of very few people they had nearby that felt a part of their family landscape.
In the second episode of her podcast, "Where Do We Begin?" therapist, Esther Perel, asks a disconnected couple, "Do you have a community where you know you are not the only ones who love your kids?" (Perel 4:20-4:32) Further explaining, "Do you have friends that are part of the family landscape or do you just have friends for whom you need a babysitter to go and see." (Perel 3:47-3:53)
Today's culture revolves around screens, devices, and character limited phrases on social media and as a result, in person connection is the vital element that is missing from many family landscapes, causing loneliness and isolation.
The concept of friends who are a part of the family landscape goes far beyond the idea of "it takes a village."  In the United States, the concept of "it takes a village" often takes the form of a frozen lasagna for a new family or taking a neighbor's child to school when the car won't start.  But this is not enough, this idea must be built upon to include face-to-face, in-person interactions and forming and nurturing friendships that include vulnerability.  No one knows the everyday struggles of parenthood better than another parent.
So why go to all this trouble?  Putting oneself out there is hard and scary, but mixing parenthood and loneliness is scarier.  As Raquel D'Apice says in her book, Welcome to the Club: 100 Baby Milestones You Never Saw Coming, milestone #56 is "First Time You Are Completely Overwhelmed by Loneliness," and she writes:
"Parenting is lonely.  I did not know this going in.  There were days when being home alone with a baby felt like — you know that moment in a game of hide-and-seek when you realize that no one is looking for you?  Like that but lonelier."

(D'Apice, pg. 85)
Instead of feeling mired down in this loneliness or turning to social media for the temporary gratification of likes and comment approval, fellow parents should be turning to one another for support. "Hey, would you like to get together and chat and let the kids play?"
As birth professionals, we meet these families at the precipice of a huge life shift.  In some ways, families can imprint on us, instilling instantaneous trust in us.  As a response, we can act as a great resource to families in encouraging them to build their own family landscape prenatally, in the postpartum period, and beyond.
Birth professionals can encourage their clients to:
Take a group childbirth class and meet other expectant families who are in the same stage of life.
Find local Parent and Me groups to meet other families, or even start your own.
Find local breastfeeding groups or La Leche League meetings at the hospitals or birth centers nearby.
Not use social media as the primary friend group, but instead as a way to schedule in-person meetups, walking dates, or park dates with other local parents.
Juggling new friendships while also navigating the transition into parenthood is a precarious balance to find, but the honest truth is human beings need each other.  It may feel like a risky investment, but the payoff goes far beyond combating loneliness and isolation in parenthood.  The payoff is knowing that the friends in the family landscape have the potential to grow to love your children as you do.
References:
D'Apice, Raquel, Welcome to the Club: 100 Baby Milestones You Never Saw Coming, Chronical Books LLC, September 20, 2016.
Perel, Esther, Where Do We Begin? Season 1, Episode 2 "Motherless Mother" Apple Podcasts. Posted: October 8, 2017 https://www.estherperel.com/podcast .
---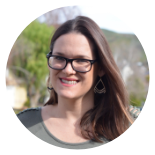 Cali Judson
Faculty, CLD, CPD, CCCE
Following the beautiful, and doula supported, hospital birth of her son in 2011, her life changed forever and a doula journey began. Cali Judson is a CAPPA Certified Labor Doula, Postpartum Doula, and a Childbirth Educator. She believes that, "specificity is the soul of narrative," and has become enthusiastic about educating families on the ins and outs of birth, breastfeeding and baby care. Thus, giving each family an opportunity to find specificity in their birth and parenting preferences and soul to their life's narrative.
In the last 3 years, Cali has enjoyed mentoring and learning from the local doulas in her hometown of Santa Clarita. She continues to help facilitate meetings with local doulas, chiropractors and mental health professionals with the goal of collective community support and has helped doulas establish a positive reputation with local area hospitals.
When Cali isn't supporting families she enjoys puzzles, reading, traveling with her husband and son, and all thing Harry Potter.