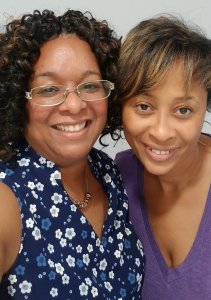 The month of August is National Breastfeeding Month.  This month-long celebration culminates with Black Breastfeeding Week (BBW).  This year's theme is "The World is Yours: Imagine. Innovate. Liberate!"  As an African American woman, I breastfed my babies the best I could, without having the resources or help that my counterparts received when they breastfed their babies.  I did supplement, and eventually quit, because the assistance just wasn't readily available.  This is still happening today with so many black women facing the same struggles, barriers, and racial disparities in the communities they live in.  I'm proud to raise awareness about Black Breastfeeding Week and work to improve outcomes for Black Breastfeeding as a Certified Lactation Educator™ Faculty Member for the Childbirth and Postpartum Professional Association (CAPPA).
I'm excited to share this interview with BBW Co-Creator, Kiddada Green, to highlight Black Breastfeeding Week and why we celebrate!
Prinscilla: Who is the fabulous Kiddada Green?  She is an internationally renowned thought leader.  She is the founding executive director of Black Mothers' Breastfeeding Association (BMBFA), and she purposefully uses her platform to reduce racial inequities in breastfeeding support for black families.  Kiddada Green's innovations in the field of lactation are immense. She is also responsible for spearheading the formation of the Black Breastfeeding Caucus and co-creating both Mommy-Friendly Detroit and Black Breastfeeding Week.
Thank you for joining me for this interview!  How did Black Breastfeeding Week come to fruition?
Kiddada: As thought leaders in the breastfeeding space, Anayah Sangodele-Ayoka and I, joined Kimberly Seals Allers to build the vision for BBW starting in 2013.
Prinscilla:  What is the mission of Black Breastfeeding Week?
Kiddada: Black Breastfeeding Week was created because for over 40 years there has been a gaping racial disparity in breastfeeding rates. The most recent CDC data show that 75% of white women have ever breastfed versus 58.9% of black women. The fact that racial disparity in initiation and even bigger one for duration has lingered for so long is reason enough to take 7 days to focus on the issue.
Prinscilla:  Why is Black Breastfeeding Week important?
Kiddada: Black babies are dying at twice the rate (in some place, nearly triple) the rate of white babies. This is a fact. The high infant mortality rate among black infants is mostly to their being disproportionately born too small, too sick or too soon. These babies need the immunities and nutritional benefits of breast milk the most. According to the CDC, increased breastfeeding among black women could decrease infant mortality rates by as much as 50%. So, when I say breastfeeding is a life or death matter, this is what I mean. And it is not up for debate or commenting. This is the only reason I have ever needed to do this work.
Prinscilla: What barriers did you face when you first began Black Breastfeeding Week?
Kiddada: Some people question the need for BBW, calling it racist and divisive. We've since decided to disregard the haters and focus on celebrating black families. After all we don't have to justify honoring black motherhood.
Prinscilla:  Can you share with us the approximate number of moms that are helped because of Black Breastfeeding Week?
Kiddada:  In 2018 there were more than 110 registered local community level events throughout the country, rising from 65 the previous year. We're nearing that number (110+) again and groups are still registering. In fact, BBW went international in 2018 with celebrations in the UK.
Prinscilla:  Did you ever think Black Breastfeeding Week would grow to be this big?
Kiddada: Admittedly, I'm an optimist who thinks BIG. So short answer yes. People are excited to participate because there's such a need for the week.
Prinscilla: How did your team come up with this year's theme?
Kiddada: We wanted to focus on the innovation and creativity that's so naturally part of the black communities, our ingenuity and ability to create solutions for ourselves. Unfortunately, black people are typically overlooked in innovation spaces. So in true Black Breastfeeding Week fashion, we created our own space and settled on this year's theme. "The World is Yours: Imagine. Innovate. Liberate!"
Prinscilla: I've had a chance to work with your organization, Black Mothers' Breastfeeding Association (BMBFA), and it was very rewarding.  You inspired me to find my place in the black community and aid in the fight against Infant and Maternal Morbidity/Mortality.  I also head the Inclusion, Diversity, Equity Taskforce (IDE Taskforce) at CAPPA.  What can Doula organizations do to incorporate Inclusion, Diversity and Equity in communities of color?
Kiddada: Thank you, Prinscilla we are lucky to have you. White-led and majority white organizations need to do their own work and name any ways that they may be responsible for disenfranchising or otherwise marginalizing black birth workers. Then, do better.
Prinscilla: What are some events/ideas organizations can do to show solidarity and uplift the mission of Black Breastfeeding Week?
Kiddada: Participate, support, and get involved in the events on the BBW website or Facebook page.
Prinscilla: For those organizations that are learning and unlearning, what are some of the tips you can give to help us work towards eliminating barriers and building bridges in communities of color?
Kiddada: Don't use black people as a buffer for your failures. Stand in your own truth and state very clearly and publicly how you'll do better. Expect criticism. Reap criticism. Take the feedback Then, do more. Do better; again, and again.
Prinscilla: What is most meaningful about the work that you do?
Kiddada: I started this work in 2007. It's been very rewarding to watch BMBFA's infants, grow to toddlers and big kids.
Prinscilla: Thank you Kiddada for your wisdom and helping us understand the importance of Black Breastfeeding Week and why we celebrate!
For more information on BBW and BMBFA, you can visit their websites at:
References:
Share your support for Black Breastfeeding Week!
---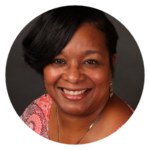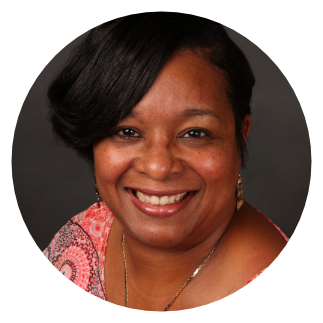 Prinscilla Moore
CPD, CLE®, Faculty
Prinscilla Moore is a wife, mother of 4 beautiful girls, and grandmother. Her enthusiasm in childbirth and maternal health was sparked by her own birth experiences and outcomes. She started her journey with CAPPA in 2012 taking the Labor Doula and Postpartum Doula training programs and found that assisting women in the postpartum period was where her true passion lies. In 2013, she attended the CLE® training and that furthered her knowledge as a Doula and began teaching classes to educate parents on baby care needs and building confidence as they welcome their new baby. Since forming Delighted to Doula Educational Birth Services, she has been working with families throughout Michigan and Los Angeles, CA. In 2019, she became the head of CAPPA's IDE Taskforce. She can be found at www.delightedtodoula.com.