2017 was quite a year in my community. We survived the costliest natural disaster in US history, Hurricane Harvey. Many birth professionals in our community lost everything in either their homes or from their practices or both.
My storm experience involved watching the waters rise up our driveway to a level never seen since the house was built in 1984. It felt helpless, overwhelming and unbelievably scary watching that water get closer and closer to our home. I ended up being evacuated by the National Guard at 12:30 am with my husband, daughter and our two (count 'em, two) dripping wet, 50+ pound border collies. We walked in water over three feet deep to the middle of our street, climbed into a truck via a ladder that was not designed for short, wet doulas, rather for nimble, young National Guardsmen/women, and were driven to high, dry ground.
We were already on the truck, dripping wet, when I was drawn up short by the thought: where are we going to go? Here's the deal about evacuation: after they drop you off, you're stuck there. You don't have your car. There is no Uber or bus. You're just there with your dripping wet, cold family with no place to go. Several sweet friends had ordered me, in the most loving, kind, welcoming way, to come to their homes, but there were tons of water between us and them and no way to cross it. I called an acquaintance who lived nearby, whose home was dry, and who had offered her home to us. Her kind husband got out of his warm, dry bed and drove his warm, dry van to rescue me and my dripping family. And I had no choice but to be grateful and accept their help.
I'm fairly certain that you reading this little story will be able to relate when I say: I am not the one who usually asks for help; I am the one other people call when THEY need help. Being on the receiving end of aid is uncomfortable for me. It makes me feel vulnerable (and I don't like vulnerable). It makes me feel like I am taking too much and not offering enough in return. Being the helper is comfortable for me. Being the helped? Not so much. I saw other birth workers going through the same experience and I was privileged to process the feelings with Sandra McDonald, a midwife I love and respect. She was experiencing many of the same feelings and she termed our syndrome "help averse." It fits. Help aversity seems to run rampant among women, especially among us birth professionals.
Raise your hand if you've ever encouraged a group of women in your childbirth class or a doula/lactation client to prepare to have others helping them during their postpartum period. We're all in for this one. Now, raise your hand if you had help yourself or if you ask for help on a regular basis in your own life. My bet is that we didn't all raise our hands this time.
To ask for help, to allow others in to see us at our most needy is to make ourselves vulnerable (there's that word again). This is especially true when we are brand new parents, scared to death and desperate to do everything right. Admitting we are in over our heads leaves us open to criticism or judgement. It makes us vulnerable (AGAIN with the V word).
Brené Brown, author and researcher, confessed her own tendencies toward help aversity. She discovered that she was dividing people into those who give help and those who receive help. Turns out, she and I both saw ourselves in only one of those camps. Want to guess which one? Brown encourages the pursuit of vulnerability that asking for help requires and writes, "Until we can receive with an open heart, we are never really giving with an open heart. When we attach judgement to receiving help, we knowingly or unknowingly attach judgement to giving help."
One of the greatest compliments I've been paid from clients is how they feel I changed their lives. I remind these clients that it is birth that changed their lives. But it is true that as doulas and educators, we are in privileged, unique positions of influence on the women with whom we work. We come to them at one of the most transforming moments of their lives, a time of great vulnerability. They invite us in because they trust us and our skills and wisdom. The work we do with families influences them far beyond our brief time in their lives. The time we spend with them, the influence we leave behind is important. Way back in 1993, when the doula industry was still in its infancy, Klaus, Kennell and Klaus called what we do "mothering the mother." I am certain we would all agree that mothering is of inestimable value, personally and at a societal level, whether we are mothering our own children or the women and families with whom we work. I must look carefully at my own beliefs about helping others, for that is the heart of the work we do.
My recent storm experience and my own personal growth are teaching me, again and again, sometimes willingly, sometimes dripping and screaming, that vulnerability has value, that asking for help and allowing others to help me, not only blesses my helpers, it grows me. Brown discusses this, too, this stretching myself and the importance of the effort to do so. She writes that "…courage has a ripple effect. Every time we choose courage, we make everyone around us a little better and the world a little braver." When I stretch past my help aversity, when I overcome it, I am better for it, both personally and professionally. Choose courage with me. Choose vulnerability with me. Together, we can make the world a little bit braver and a little bit better.
References
https://www.usatoday.com/story/weather/2017/08/30/harvey-costliest-natural-disaster-u-s-history-estimated-cost-160-billion/615708001/

Mothering The Mother: How A Doula Can Help You Have A Shorter, Easier, Healthier Birth by Marshall H. Klaus, M.D.; John H. Kennell, M.D.; and Phyllis H. Klaus, M. Ed., C.S.W (1993, De Capo Press)

The Gifts of Imperfection: Let Go of Who You Think You're Supposed to Be and Embrace Who You Are By Brené Brown, Ph.D., L.M.S.W. (2010, Hazelden)
---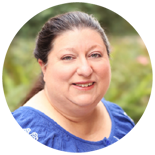 Debbie Hull
CLD, Labor Doula Faculty
Debbie began learning about birth in 1996 when she became involved in the local Houston birthing community. She believes that it is the most precious and sacred of honors to be invited to care for a woman and her family during their birthing time. Debbie is a doula in private practice and has been privileged to attend over 350 births in many homes and birth centers and over 30 hospitals. Her work has taken her places she never expected to go, including becoming a radio show host! Debbie regularly guest hosts Whole Mother on the local public radio station. Debbie is proud to be the mother of two amazing formerly breastfed and home-schooled young adults. To reach her and register for upcoming trainings, please visit www.debbiehulldoula.com or email her at debbiehull.doula@gmail.com.