Prinscilla Moore, CPD, CLE®
Senior Advisor of IDE Delegation | Lactation Educator & Postpartum Doula Faculty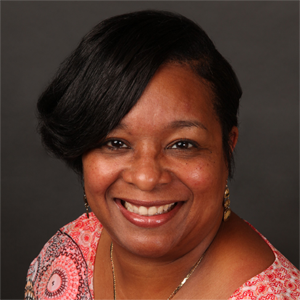 Prinscilla Moore CPD CLE® CNPE, is the founder of Delighted to Doula Birth Services.  For as long as she can remember, supporting and educating families has been her passion. Prinscilla believes all families should be properly educated and equipped with the knowledge and tools they need in preparation for postpartum and infant care.
Prinscilla is a wife, mother of four beautiful girls, and a grandmother. Prinscilla decided to pursue her passion professionally by becoming a doula. Prinscilla completed doula training for birth, postpartum, lactation education, and new parent education through Childbirth and Postpartum Professional Association ("CAPPA").
Since 2012, Prinscilla has been servicing families in Michigan, California, and now Texas. In 2015, she became a Certified Health Connect One community-based breastfeeding peer counselor and was handpicked to be a doula trainer and Advisory Board member for the Black Mothers Breastfeeding Association in Detroit, Michigan. She was recently selected to attend the Training of Trainers course from the March of Dimes on Health Disparities Concentrated on Racial Disparities in Infant Mortality and Adverse Birth Outcomes. Prinscilla launched Motherhood Huddle Café, where she educates families and holds New Parent Classes in hospitals, churches, and privately throughout the North Dallas Area and online.  She holds the position of CAPPA Faculty Member and trains professionals for the Certified Lactation Educator, Postpartum Doula, and New Parent Educator Programs. Recently, Prinscilla became Senior Advisor of CAPPA's IDE Delegation.