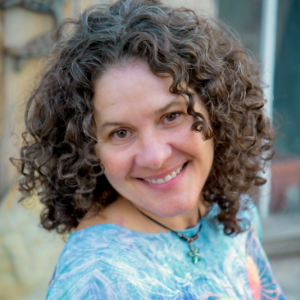 Lorena Teran (she/her), CLD, CPD, CCCE, CLC, started her journey working with families and their little ones in different fields over 30 years ago.
Lorena was born and raised in Panama, and with a North American and a Panamanian parent, she brings with her a little taste of multicultural integration. As a little girl, she always was inclined towards mothers and babies, and now is a blessed mother of three amazing young adults.
Her passion is to share tools to empower birthing people to trust their bodies, strengthen the connection between parents and children, nurturing each member of the family, so a personalized balance can be achieved.
Her devotion is to empower parents to advocate for themselves during childbirth, supporting the birthing parent and their loved ones; highlighting their own strength, and recognizing divergent traditions and cultures. She honors the hard work babies contribute during this process, and wakes awareness to the recovery needed during the postpartum period.
She brings with her tools that ease pain, fears, and unknowns, to navigate labor and the welcoming of their newborn(s), enhancing the trust in their innate parenting abilities, and continuing with a strong structure for a parent/child life-lasting relationship.
Lorena lives in Gypsum, CO, she appreciates nature, respects each individual's decisions, and is dedicated to promoting global harmony.
---
Lorena Teran (ella), CLD, CPD, CCCE, CLC, comenzó su trayectoria trabajando con familias y sus pequeños en diferentes formas hace más de 30 años.
Lorena nació y se crió en Panamá, y con padres norteamericanos y panameños, trae consigo una pequeña muestra de integración multicultural. Cuando era niña, siempre se inclinó por las madres y los bebés, y ahora es una madre bendecida de tres asombrosos jóvenes adultos.
Su pasión es compartir herramientas para capacitar a las personas que dan a luz para que confíen en sus cuerpos, fortalecer la conexión entre padres e hijos, nutriendo a cada miembro de la familia, para que se pueda lograr un equilibrio personalizado.
Su devoción es capacitar a los padres para que aboguen por sí mismos durante el parto, apoyando a los padres que darán a luz, y a sus seres queridos; resaltando su propia fuerza, y reconociendo divergentes tradiciones y culturas. Ella honra el arduo trabajo que los bebés contribuyen durante este proceso y despierta la conciencia sobre la recuperación necesaria durante el período posparto.
Ella trae consigo herramientas que alivian el dolor, los miedos y las incógnitas, para navegar el trabajo de parto y la acogida de su(s) recién nacido(s), mejorando la confianza en sus habilidades innatas de crianza y continuando con una estructura sólida para una relación padre/hijo duradera.
Lorena vive en Gypsum, CO, aprecia la naturaleza, respeta las decisiones de cada individuo y se dedica a promover la armonía global.