Laura Nance, CPD, CLD, CLE®, CCCE
Senior Program Advisor – Postpartum Doula Program | Labor Doula, Postpartum Doula, & Lactation Educator Faculty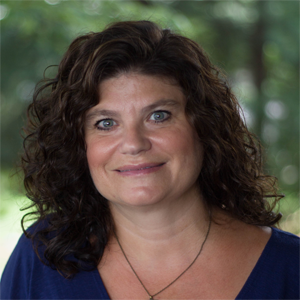 Laura joined the board as the Senior Program Advisor of Postpartum Doulas in January 2014 after being a CAPPA member since 2001 and faculty since 2006. She is CAPPA Certified as a Postpartum Doula, Labor Doula, Lactation Educator and Childbirth Educator.
In addition to teaching for the postpartum doula program, she also teaches for the labor doula and lactation educator programs. She is very active in her local birth community as a doula and an educator as well as a mentor and adviser. She loves being involved in the empowerment of families during their childbearing year and feels very honored to participate in such a special time in people's lives. As a faculty member she tries to ignite passion and confidence in other doulas.
She has a special place in her heart for breastfeeding, postpartum depression, and VBAC. She and her husband of over 20 years live in the country with their 2 teenagers whose births were the spark that ignited her passion for all things "birthy". They enjoy spending time together as a family especially in outdoor activities such as hiking, camping, biking, boating and just relaxing outside. She also loves photography and getting lost in a good book. She is looking forward to many more years of inspiring others as doulas, educators and mothers.