Childbirth Educator & Labor Doula Faculty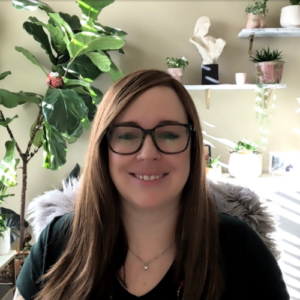 I'm Julianne Curtis, and my journey into the world of birth support and maternal care began when I was a teenager navigating my own birth. Over the years, I've had the privilege of supporting hundreds of families through the incredible, life-changing experience of pregnancy, birth, and the postpartum period.
My commitment to this field is reflected in my extensive certifications. In addition to being a CAPPA Faculty Doula Trainer, I'm a Certified Labor Doula, Certified Birth Bereavement Doula, Certified Lactation Counselor, Certified New Parent Educator, and Certified Childbirth Educator. These credentials enable me to provide a holistic range of support to expecting parents and families.
I'm also the proud owner of Julianne Curtis Doula Services. I've supported Northern Colorado families in one capacity or another for the past eight years. Currently, I'm working on building a Doula Collective that aims to offer comprehensive pregnancy, postpartum, and bereavement support, not only to the wonderful community here in Northern Colorado but also to families all across the nation.
Beyond my professional endeavors, I've been actively involved in community service. I served as the Past President of the Northern Colorado Doula Association (NCDA) and in my tenure there I founded the Accessible Birth Program in NOCO. This initiative strives to make doula services accessible to all families, regardless of their background or financial and socioeconomic circumstances and lends opportunities to certifying doulas to gain more experience in their field.
Though I help with all aspects of birth and postpartum, I have a unique specialization in helping families navigate the complex intersection of pregnancy and grief. I facilitate bereavement support groups for Postpartum Support International and local loss support initiatives. I also initiated a Hospital Bereavement Doula Program to ensure that families experiencing loss receive the care and compassion they need during such difficult times.
In addition to my doula work, I'm a dedicated bereavement educator and a passionate public speaker. I've even ventured into the realm of filmmaking, producing a short film that aims to raise awareness and foster understanding of pregnancy and infant loss.
On a personal note, I'm a mother to a grown daughter and a proud grandmother to three grandchildren. My home is shared with three beloved doodley fur babies and a supportive partner.
My work is all about providing unwavering support, compassion, and empowerment to families during one of life's most transformative and profound experiences. It's an honor and a privilege to be a part of this incredible journey with each and every family I serve.