Location: CAPPA Latinoamérica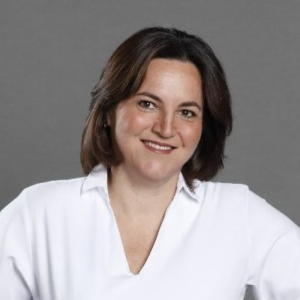 Jennifer started her career in Corporate America as an systems analyst, after 10 years she met her Ecuadorian husband and moved to Guayaquil to start a family, leaving her career behind and thinking of becoming a SHAM. After the birth of Ilona in 2005, and her wonderful experience feeding her, Jennifer became disappointed at the fact that many of her friends were not breastfeeding their babies. She called her childbirth educator, Priscilla, whose class she had attended during her own pregnancy to see how she could get involved. The rest is history, Jennifer and Priscilla now own CENIDEL (Birth and Breastfeeding center) in Guayaquil.
Within six months Jennifer became CAPPA certified as Lactation and Childbirth educator and two years later became a CAPPA certified Doula. Jennifer is also a Certified Infant Massage Instructor.
With the Priscilla´s leadership, Jennifer started teaching childbirth education at the local hospital, and doing Lactation consulting as needed. As the need arose the hospital Clinica Kennedy in Guayaquil became interested in their services and formed CENIDEL and independent entity with the leadership of Priscilla and Jennifer, with the backing of the hospital´s name.
In 2010 CAPPA Ecuador was formed in order to offer quality training and certification in Spanish to local professionals, an unprecedented achievement. In 2014, the branch expanded to become CAPPA Latinoamérica.