Childbirth Educator Faculty
Location: Ontario, Canada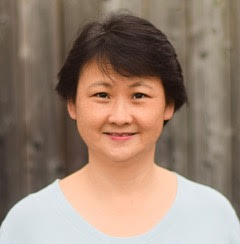 Amy is a CAPPA Certified Childbirth Educator, New Parent Educator, Postpartum Doula, HUG Your Baby teacher, and a Registered Nurse. She completed her RN training in London, England, and received her nursing degree and Cognitive Behaviour Therapy Advanced Certificate in Toronto. In the past 18 years, Amy devoted her career in supporting high-risk families through their prenatal, postpartum, and parenting journeys, and providing counselling to women with postpartum depression. As a life-long learner, Amy has explored different modalities in teaching childbirth classes to suit a diverse community, including the Lamaze method and as a prenatal educator at a teaching hospital, and she is thrilled to share her experience with others.
As a Faculty of Childbirth Educators, Amy aspires to promote and strengthen the well-being of our future generation. She sees that children are our future, and pregnancy gives us a golden opportunity to foster a secure attachment between caregivers and babies. Amy is adamant that all families should be equipped with evidence-based knowledge and have the right to make the best informed-decisions for themselves. Childbirth educators play a critical role in laying a solid foundation for positive maternal and infant health trajectories.
Her mission is to pass on her wealth of knowledge and expertise to her students so that they will continue this valuable mission to empower families throughout their gratifying birth and parenting journeys. She is committed to giving children the best beginning for a great start in life and ultimately making a positive impact on our next generation that benefits all.