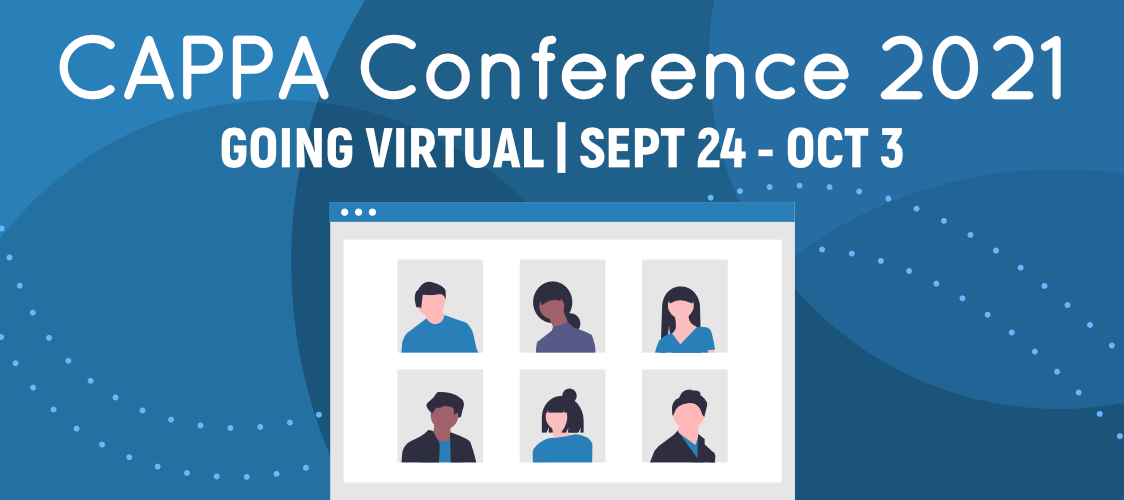 Update February 1, 2021
Hi CAPPA Members!
Late last year, we announced that we wanted to try a hybrid conference in 2021 due to the success of our first virtual event and our own desire to see all our members in person.  However, due to the ongoing pandemic, we feel it is our responsibility to keep our members and the community at large safe.  CAPPA CON 21 will be a fully virtual event, with Niagara Falls as the location for our 2022 Conference!
We will be using Whova again, the same app that hosted our conference last year.  We had a great experience with Whova and look forward to improvements from the development team in 2021.
Please stay tuned as we work out the details!