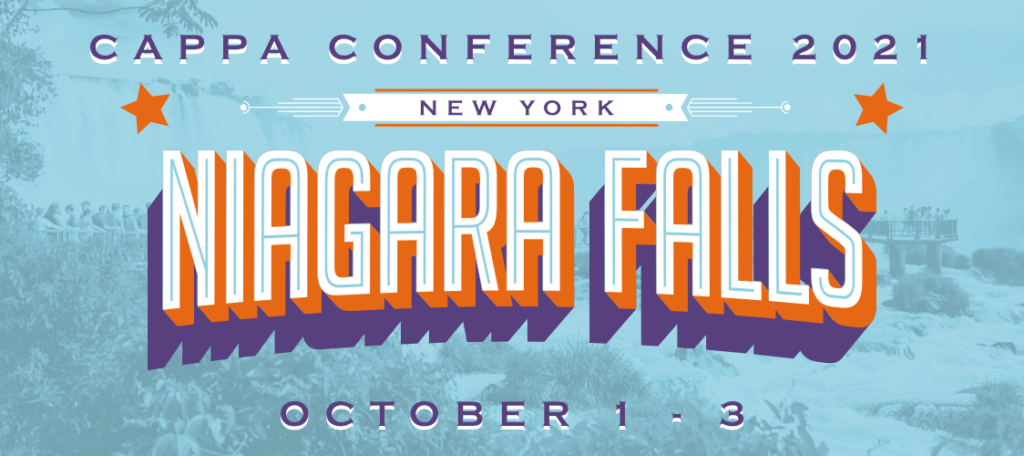 Hello CAPPA Members!
We are happy to announce that we are aiming for a hybrid conference in 2021! Due to the success of our first virtual event and our own desire to see all our members in person, CAPPA CON 21 will be a combination of an in-person conference at Niagra Falls, NY and an online event using the Whova app again!
Please stay tuned as we work out the details!