Conference 2020
September 11

-

September 13

$5 – $200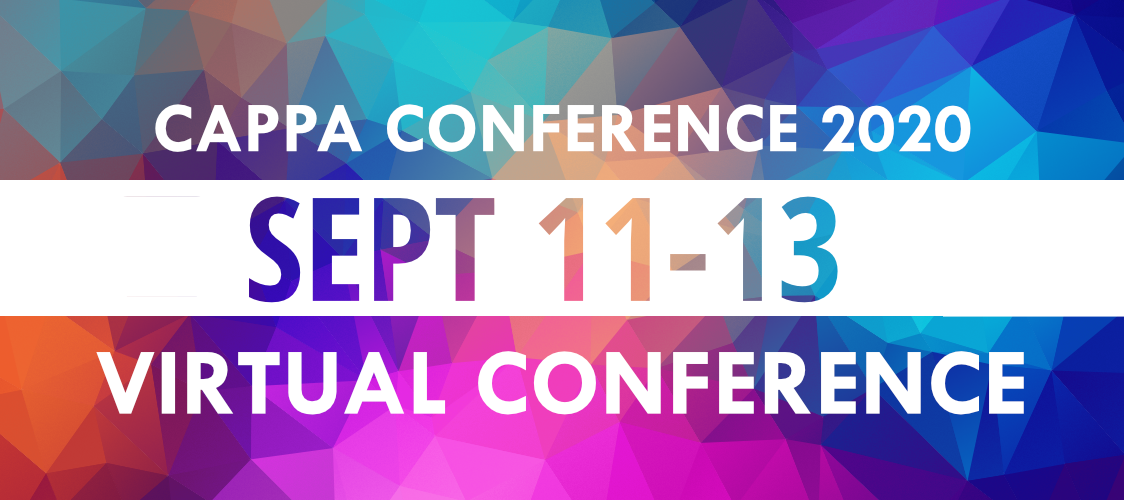 You are invited to join us on September 11-13, 2020 for CAPPA's 1st virtual conference!  This is the place where all our members from across the globe come to create connections, catch up with old friends, have fun, learn and grow! 
Please note, that to purchase tickets to this event, you must be logged in!
Conference Speaker & Session Info
We have a great lineup of speakers, including many returning favorites, new voices, and top experts in the field! Select the title of the session to learn more about it.
Friday, September 11, 2020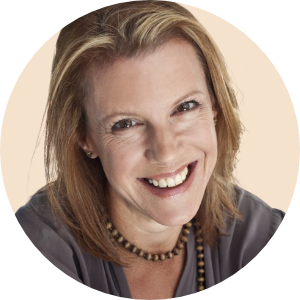 Elly Taylor

Elly Taylor is a perinatal relationship expert, award winning author and founder of Becoming Us. As a relationship counsellor and a new mother at the same time, Elly personally and professionally experienced the gap in preparation and support for the life changes and relationship challenges that come with early parenthood.
Fast forward 20 years and Elly's passion is helping parenthood professionals to support the mental, emotional and relationship well-being of expecting and new parents. Her Becoming Us approach provides parents with a research and evidence-based pathway through the parenthood territory, so families can know how to thrive as they grow.
Elly has presented Becoming Us at national and international conferences, served on advisory panels for Australian university research projects and trains professionals worldwide to become Parenthood Tour Guides.
General Session – "Supporting The Couple Relationship to Reduce Risks for Perinatal Trauma"

Perinatal trauma can come in many forms and have a devastating impact on both parents. A traumatic birth experience can be obvious to all involved or experienced privately and easily overlooked. Even what is considered a "textbook birth" by care providers can be traumatic for the birthing mother or her partner. It's also possible for what would normally be considered a traumatic birth to be a great experience. What makes the difference? And trauma is possible not only at the time of birth, but during pregnancy and throughout the postpartum period, both as a single event, and by degrees. This presentation describes different types of trauma, the factors that contribute to them, the impact on couples and how perinatal professionals can reduce risks, support both parents and make all the difference for a new family.

At the end of this session, participants will be able to:

Name three types of perinatal trauma.
Describe three ways to reduce risks.
Name three ways to additionally support parents.
---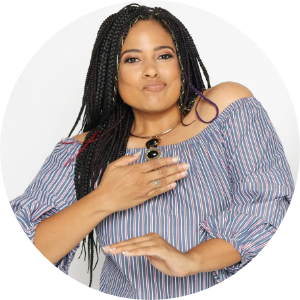 Dr. Kristen Guillory

Dr. Kristen Guillory, as featured on CBS and Fox affiliates, is an international speaker, author, aunt, and entrepreneur who is transparent in all she does and has contagious energy!
She is a renowned speaker coach who believes in the power of one's voice. She has been a mental health professional for almost 20 years. As a former professor and therapist, she developed innovative teaching and helping techniques one of which creating burnout prevention plans were required.
Regardless of her role, she believes in self-care or as she likes to call it living well. She is so passionate about living well that she hosts Self Care travel experiences for women. Some destinations have included The Bahamas, Mexico, and Colombia! She is also the author of the popular book, Walking Through the Fog: Holding on to Hope When you Can't See the Sun, and author of the new workbook/journal, It's Ok to Take a Break: 52 Tips on Self Care and Mental Wellness.
General Session – "Self Care is not Selfish"

Very often the answer to the question "How are you doing?" is "Fine", but how many are truly "Fine"? Too often we tend to everyone else at the expense of our mental health. In this interactive session, Dr. Guillory will share some of her story that led her to realizing it's OK not to be OK. She will guide participants through intentional activities in order to discuss compassion Fatigue and self care. In this session Dr. Guillory will also assist participants in the development of a burnout prevention/intervention plan by providing tools for the self care toolkit. Dr. Guillory's heart for this work is to remind leaders of their immense value, worth and to help them recognize the importance of living well which includes self care, which is not selfish. It's necessary. Oh and by the way, might be some dancing!

At the end of this session, participants will be able to:

Define compassion fatigue and explain what it is.
Describe the difference between burnout and compassion fatigue.
Create their self care tool kit.
Identify the signs of burnout and compassion fatigue.
---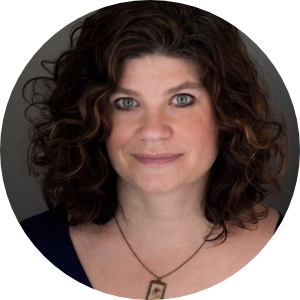 Laura Nance, CPD, CNPE, CLE®, CCCE, CLD, CPFE, CAPPA Senior Advisor for Postpartum Programs

Laura Nance is the Senior Advisor of Postpartum Programs for CAPPA and the co-developer of the CAPPA New Parent Educator program. Laura has been involved in the perinatal world since 2000 and is CAPPA certified and active in her community as a New Parent Educator, Childbirth Educator, Lactation Educator™, Pregnancy Fitness Educator, Postpartum Doula, and Labor Doula.
She is the owner of For Love of Baby, a doula and educator collective offering professional perinatal services to families in her area. She has been a trainer with CAPPA since 2005 and currently trains for the postpartum doula, new parent educator and lactation educator programs. She lives in the foothills of NC with her husband of almost 30 years, her 2 twenty-something children, one dog, and 3 cats (crazy cat lady entry level). She enjoys travel, trail running, concerts, and reading. She is very passionate about educating new professionals and inspiring them to be confident in educating and supporting new families.
Optional Session – "How to Listen So Others Will Speak: Effective Communication Skills for the Birth Worker"

One of the most valuable gifts a doula or educator can give a family they work with is a listening ear. However, in today's busy society, effective listening skills do not always come easily. In order for those we work with to feel heard and valued we need to hone our skills so they in turn will be open and willing to engage. During this session, there will be active and fun hands-on, or more specifically "ears-open", practice to really hear what others are saying and how we can encourage them to share what they are really feeling and thinking. Only when we really focus on what others are needing can we truly educate and support them.

At the end of this session, participants will be able to:

Participants will demonstrate 4 steps of active listening.
Participants will define validation in terms of active listening.
Participants will interpret cues to body language.
---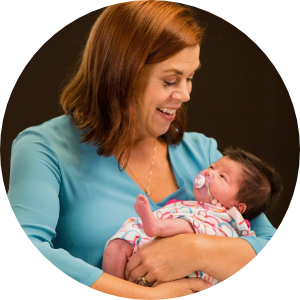 Tonya Sakowicz, Owner of Newborn Care Solutions, Master NCS®, Postpartum Doula

Tonya is an INA Credentialed Nanny, Newborn Care Specialist, CAPPA trained Postpartum Doula and Parent Educator, as well as the Owner and Director of Education for Newborn Care Solutions, a company dedicated to the specialized training of high-level Newborn Care Specialists. Tonya attended is also a certified Eco-Maternity Consultant and Green Birth Educator.
Tonya was voted the Professional Childcare Provider of the Year in 2003 and nominated for the International Nanny Association Nanny of the Year in 2004. That same year, she was deeply honored with a nomination by her peers for the National Association of Nannies Harriette Grant Memorial Award. In 2016, Tonya was honored with the DEMA Educator of the Year Award and most recently, in 2017, was again honored with the DEMA Educator of the Year and was the recipient of their prestigious DEMA Lifetime Achievement Award.
In her spare time, Tonya likes to knit, cook, travel with her family and explore the world underneath the sea through scuba diving around the world.
Optional Session – "Food Allergies and Newborns; What You NEED to Know"

No matter our roles as birthworkers, having a clear understanding of what food allergies in newborns look like and how they can impact the families we serve is a key component of our work. In this session, we will explore what the difference between an allergy and intolerance is, what we need to know, and how to help the families we are serving through that knowledge. Whether you are a labor doula, postpartum doula, lactation educator or new parent educator, having a solid understanding of food allergies in newborns can make all the difference for our client families.

At the end of this session, participants will be able to:

Explain the difference between an intolerance and a true allergy.
Identify the Big 8 allergens.
Describe the signs of an anaphylactic reaction.
Identify the common and not so common ways true allergies present in newborns.
---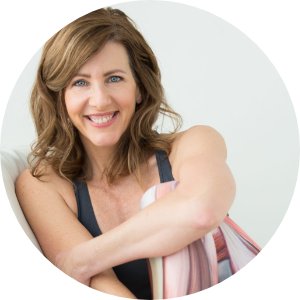 Kim Vopni, The Vagina Coach

Kim Vopni is a self professed pelvic health evangelist and is known as The Vagina Coach. She is a certified fitness professional who became passionate about spreading information on pelvic health when she was pregnant with her first child.
She is a published author, a passionate speaker and women's health educator as well as a mom to two boys.
Kim is the founder of Pelvienne Wellness Inc – a company offering pelvic health programs and coaching for women in pregnancy, motherhood and menopause. She is also the co-founder of Bellies Inc, a company focused on improving births and postpartum recoveries with the revolutionary Ab System.
You can find her on-line at www.vaginacoach.com and www.belliesinc.com and on social media @vaginacoach and @belliesinc.
Optional Session – "Rethinking the 6-Week 'Green Light' – Postpartum Recovery Practices For The Pelvic Floor and Abdominal Wall"

Incontinence, organ prolapse and diastasis recti are common challenges women face after pregnancy and birth. As a society there is a trend to celebrate extremes in pregnancy and applaud those who are back at the gym a 3 weeks postpartum and look like they 'never had a baby'. The 6 week 'green light' is seen accepted as clearance to return to regular activities but is it too soon? Is 6 weeks enough for everyone? Can what is done in the first 6 weeks postpartum influence the return to optimal form and function? This presentation will look at beneficial postpartum healing practices and the role doulas play in educating their pregnant clients about them.

At the end of this session, participants will be able to:

Describe the anatomy and functions of the pelvic floor and its role in core control.
List the signs and symptoms of common core and pelvic floor challenges.
Explain traditional mother roasting practices that can support a more optimal return to function.
---
Kimberly Bepler, IBCLC, CPD, CLE®, CNPE

Kimberly Bepler loves babies! She built her career as a postpartum doula, new parent educator, IBCLC, and trainer so that more families could be confident preparing for their babies, and could have nurturing care after baby arrived.
For almost 20 years, Kimberly has pursued her passion for understanding babies and helping parents interpret their needs so that families can bond and build a strong connection.  Kimberly runs a doula agency in Portland, OR, resides in Phoenix, AZ, and travels all across the US training doulas and educators in 3 different programs for CAPPA.
She is the mother of 2 teens, wife of 25 years, and loves babies so much that she has worked with over 2000 families including 700 sets of twins, which has taught her just how uniquely each baby responds to similar care. She is excited to share with CAPPA members about demystifying babies.
Optional Session – "Demystifying Babies; Teaching Parents to Understand their Infants for Confident Connection"

New parents often ask us, "Why is the baby doing that? What is my baby saying? What does that cry mean?" and a million other questions about how to understand their babies. Babies are little mysteries to most new parents, and they look to us as perinatal professionals to help them interpret their language and learn to confidently read their babies.

As educators and doulas, having knowledge about babies isn't helpful to our clients until we can translate what we know into ways to support families for their own growth and confidence. In this session, professionals will have opportunities to test their interpretation skills, fine tune their explanations, and learn some new tools to support parents before and after baby arrives, as we focus on approaches that can be easily added to a class curriculum, a doula visit, or a new parents group.

At the end of this session, participants will be able to:

Define 3 common behaviors of infants that often confuse parents.
Demonstrate 2 different tools for understanding an infant's cries.
List 3 reflexes of infants that support calming and connection.
---
Saturday, September 12, 2020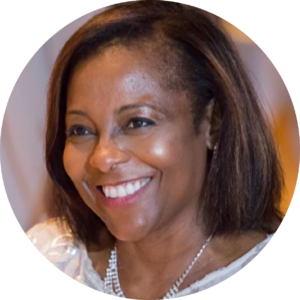 Esther March-Singleton, MBA, BSN, BHA, RN, IBCLC, CLE®, LCCE

Esther March-Singleton has over 29 years of experience in the childbirth and breastfeeding field. Her passion for the profession began first-hand by the onset of motherhood. Fueled by the priceless self-accomplishment of achieving successful breastfeeding for all three of her children; Esther has stopped at nothing to express her desire and purpose of educating, facilitating, and assisting mothers & organizations all over the Florida to learning more about the benefits of breastfeeding/breast milk.
Esther has her degrees in nursing specializing in Maternal and Child Health, Business and Health Care Administration / Management. Esther is a registered nurse, IBCLC, and Certified Lactation Educator™ and Childbirth Educator. Esther serves as the President of Florida Breastfeeding Coalition, Florida Department of Health Broward County WIC Breastfeeding Coordinator, President of Broward County Breastfeeding Coalition, and faculty for the CAPPA CLE© program.
General Session – "Why Breastfeeding Should be a Public Health Concentration"

At the end of this session, participants will be able to:

Define health inequalities related to breastfeeding.
Identify 5 common community breastfeeding barriers.
Describe interventions to reduce health inequities related to breastfeeding duration.
---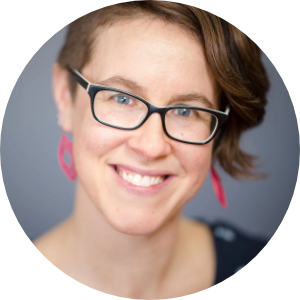 Rachel Hess, MS

Rachel Hess is a CAPPA Trained Postpartum Doula deeply committed to improving the lives of children and families in the greater Boston area. She works individually with new families, leads parent support groups and is an experienced trainer and facilitator within the perinatal community.
She has presented on the topic of supporting LGBQ/T families for the Partners in Perinatal Health Conference, the Boston Association of Childbirth Educators, and Postpartum Support International. Her article "Supporting LGBTQ Families: Tips for Doulas" is available in the collection Round the Circle.
Previous work includes supporting new families at Isis Parenting and Mama and Me. Rachel holds an MS from Wheelock College and a BA from Oberlin College. She lives in Jamaica Plain with her wife and two children.
General Session – "Supporting LGBQ/T Families: Understanding Identity in the Perinatal Period"

During this talk Rachel will explore barriers to care that LGBQ/T families face and ways participants can provide anti-oppressive care. We will discuss implicit biases as well as the layers of oppression that families encounter when accessing services. Participants will be challenged to think about the ways in which they present their services, structure their spaces, promote themselves and how to move beyond a rainbow sticker and work towards cultural humility.

At the end of this session, participants will be able to:

Identify their personal implicit biases.
Learn about LGBQ/T terms and identities.
Examine structural oppression and power and how it impacts marginalized families.
---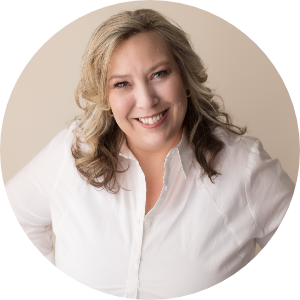 Christy Jo Hendricks, IBCLC, RLC, CLE®, CCCE, CD

Christy Jo Hendricks, IBCLC, is an international speaker, educator and author. She has made a career of teaching lactation in ways that simplify learning and keep audiences engaged.
She has been awarded the US Presidential Volunteer Award, the Phyllis Klaus Founder's Award for her contribution to the Mother/Baby bond, the Above and Beyond Award for innovative projects that exemplify the mission of Public Health and the Visionary Award from CAPPA.
Christy Jo created an IBCLC prep course that has earned the distinction of having one of the highest passing rates for IBLCE Exam candidates. Her course has been used to train hundreds of students to become Lactation Consultants. She also invented the innovative "lego stack" that compares breastmilk to formula. She resides with her family in California where she continues to serve her community as a Lactation Consultant, Educator for the Department of Public Health and faculty for the CAPPA Lactation and Childbirth Educator Programs.
Optional Session – "How to Create an Awesome Prenatal Breastfeeding Class"

Get that idea of creating a prenatal breastfeeding class out of your head and make it a reality! You have wisdom to share, but how do you share it in a way that captures parents' attention and appeals to different learning styles? In this interactive presentation, I'll guide you through the process of creating a prenatal breastfeeding class. Join in as we work with tools and handouts that will help you create a prenatal breastfeeding class that meets the goal of setting parents up for breastfeeding success! This is a workshop—so come prepared to work!

At the end of this session, participants will be able to:

List three-six concepts to teach in a prenatal breastfeeding class.
Identify at least one way to appeal to the visual, kinesthetic and auditory learner.
List three activities to incorporate into a prenatal breastfeeding class.
Write three objectives for a one-hour prenatal breastfeeding class Understand the several differences between right and left-brain learners.
Identify two reputable sources for references.
---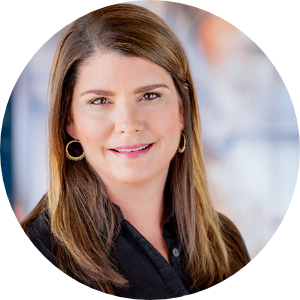 Elaine Cavazos, LCSW

Elaine Cavazos, LCSW has over 25 years of experience in the field of social work. Her career includes experience as an assistant clinical faculty member at the UT Austin Steve Hick's School of Social Work from 2003-2010 and then currently as an adjunct professor.
Elaine owns a private practice where she focuses on providing psychotherapeutic services to clients looking for help with pregnancy and postpartum mental health issues and/or perinatal loss. She serves as the Board President for the Pregnancy and Postpartum Health Alliance of Texas and is the conference chairperson for biennial University of Texas Perinatal Mental Health and Wellness Conference.
She also currently serves as a board member for the Austin Center for Grief and Loss. In her spare time, Elaine can be found enjoying spending time with her family in Austin, Texas.
Optional Session – "Perinatal Mental Health: Identification, Interventions, and Community Engagement"

In this session we will learn the common signs and symptoms of perinatal mood and anxiety disorders. While reviewing the symptomatology of these mental health issues, we'll discuss the multiple risk factors, including environmental stressors, that contribute to these struggles. Once that foundational material has been reviewed, participants will learn effective interventions that can be used when working with these individuals in the community. As well as effective understanding how to effectively advocate for these parents with other care providers or agencies that support early parenthood. This workshop will be foundational for those who encounter these parents in the course of their work in the birthing community and helpful to those who feel they need to understand the variety of diagnoses that impact this population.

At the end of this session, participants will be able to:

Identify the risk factors and types of perinatal mood and anxiety disorders.
Discuss effective interventions that can be employed in their particular line of work with these parents.
Combat the stigmatization of mental health issues in the perinatal period through education and advocacy.
Optional Session – "Perinatal Mental Health: Biopsychosocial Assessment"

In this session we will learn the common signs and symptoms of perinatal mood and anxiety disorders. While reviewing the symptomatology of these mental health issues, we'll discuss the multiple risk factors, including environmental stressors, that contribute to these struggles.

At the end of this session, participants will be able to:

Identify the risk factors and types of perinatal mood and anxiety disorders.
Collaborate the settings/situations where these clients are encountered and how it impacts what can be done for them.
---
Katie Nyberg, CLD, CPD, CNPE

Katie Nyberg is the CAPPA Senior Advisor for Labor Doula Programs and owner of The Iowa Baby Lady, LLC. She is a certified labor and postpartum doula, educator, doula trainer, and community speaker.
She has a passion for small business ownership which has led her to become one of the most widely known doulas in the Midwest. She was originally a grade school teacher (without any business experience!) and still enjoys teaching health care professionals regularly.
Katie has been featured in International Doula Magazine as well as numerous articles about her business in local TV stations and newspapers.
Optional Session – "Beyond Baby Expos and Business Cards: New Ideas for Marketing Your Business"

Many of us have had tables at expos where we talk to families and get our hopes up for new clients. We share our business cards in hopes that they will turn into more families that will use our services. However, many people are disappointed that their efforts don't result in new business. Katie will share some of the business and marketing strategies that have helped her grow her business—both at the expos and other ways too. She will present easy to implement ideas for maximizing your time and money when it comes to promoting your passion. She will share what new trends in marketing and networking including reaching millennial audience, unusual marketing ideas, and getting the most out of networking!

At the end of this session, participants will be able to:

Discover how to improve their current efforts that may bring more growth to their business.
Identify marketing and networking ideas that will improve growth and profit within your business.
Evaluate new ideas in marketing and networking to see if they are a good fit for your business.
---
Saturday, September 12, 2020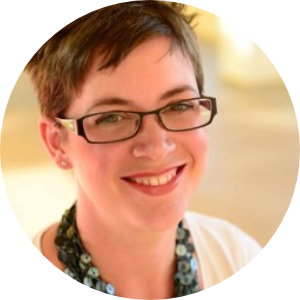 Lyndsey Hookway, BSc RNC HV IBCLC

Lyndsey is an experienced Paediatric Nurse, Health Visitor, International Board Certified Lactation Consultant, Holistic Sleep Coach and Birth Trauma Recovery Practitioner, with 20 years experience working with infants, children and families in hospitals, clinics, and the community.
Lyndsey runs a busy practice offering one-to-one specialist breastfeeding, bottle feeding, sleep, eating, behaviour and parenting support to families in the UK and Internationally. Lyndsey is a published author and respected speaker, trainer and mentor. She is the co-founder of the Holistic Sleep Coaching Program, and is passionate about supporting health and child care professionals with evidence based, attachment-focused strategies that are protective of responsive feeding and the parent-child bond.
General Session – "Slow Down, Speak Softly, Stress-free: How Calm, Confidence and Connection Improves Sleep"

Many parents become frustrated and confused by their child's sleep. Our The context of modern parenting and busy lifestyles have done little to instill confidence and empower parents. The more parents become stressed about sleep, often the worse they feel. When parents are stressed and frustrated, they lose confidence in their instinctual ability to parent responsively, and in their child's innate ability to sleep. By focusing on the emotional connection, reading individual cues, and prioritizing slow, gentle parenting, we can support parents to not only achieve better sleep, but also feel more equipped in their parenting journey.

At the end of this session, participants will be able to:

Explain the importance of attachment, attunement, and the parent-child bond for optimal child outcomes.
Explain the importance of the prenatal period in terms of preparation for nighttime parenting and managing stress.
Describe emotional regulation, co-regulation, and their relevance to sleep optimization.
Discuss practical ways to reduce stress, boost relationships and parenting confidence, and improve connection in order to promote stress-free sleep.
Explain that when relationship optimisation and promoting emotional wellbeing becomes the goal, improved sleep is the outcome.
---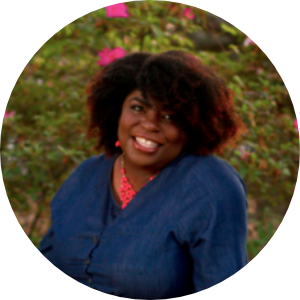 Felisha Floyd, BS, CLC, IBCLC

Felisha Floyd, author, speaker, trainer, and consultant, is an award winning hospital-based IBCLC celebrated for her work in the health/racial equity and food justice fields. She is the owner of Beyond Breastfeeding and the Co-founder of Our Brown Baby. She serves as the President of the National Association of Professional and Peer Lactation Supporters of Color (NAPPLSC) and is an active member of the CSI/Race Forward First Food Racial Equity Cohort.
Her career as a peer counselor and breastfeeding coordinator for WIC led to her work as a consultant with Boston Medical College's notable program, Communities and Hospitals Advancing Maternity Practices program (CHAMPS). She still consults for WIC within the WIC Loving Support Program. She is well known as the social media guru who founded Blactavist, an online breastfeeding cultural support group with a continually growing audience of more than 40,000.
Felisha's passion for advocacy fuels her desire to serve in multiple roles such as the advisor/group member of the World Breastfeeding Trends Initiative (WBTI), the Education Director for Mom2Mom Global/Breastfeeding in Combat Boots, the Immediate Past Advocacy Chair for Florida State Breastfeeding Coalition, and former Board secretary for United States Breastfeeding Committee. Her championing of families is additionally informed by her important roles as an Air Force active duty military spouse and proud mom of three breastfed children.
General Session – "Centering Cultural Humility in Practice"

Incorporating cultural humility into practice takes a keen sense of developing self-awareness and willingness to adjust attitude that impacts behavior and actions. Culture is multifaceted and influences the development of distinctive beliefs, attitudes, and values. Understanding how culture influences and its effect, is essential for self-increased awareness. Adjusting one's perspective on cultural humility directly impact health outcomes. To work effectively with families, one must be sensitive enough to notice cultural differences, and then be willing to modify their attitudes and behavior as an indication of respect for those differences. Understanding cultural humility is a lifelong commitment, and developing awareness effects attitude, behaviors and professional practices. Incorporating cultural humility from a starting point of humility, creates a more positive encounter.

At the end of this session, participants will be able to:

Name two ways to demonstrate cultural awareness.
Understanding why cultural awareness is important.
Define cultural awareness.
---
Sponsors, Exhibitors, & Supporters

CAPPA is always thankful and appreciative of the support we receive from sponsors and vendors. Choosing to endorse our conference will benefit all who attend and ensure an enriching experience. Interested in being featured in our Conference Manual, website, or Exhibitor Showroom? E-mail marketing@cappa.net if you have any questions.
---
Conference Policies
Please help CAPPA maintain a safe, fun, and professional environment by reading and familiarizing yourself with our Conference policies before registering. If you have any questions or concerns regarding the conference, please let us know! Thank you!
The CAPPA Conference is *free for members who register by 08/11/2020. *There is a required $5.00 convenience fee to register online.
Late registration: After 08/11/2020, there is a $50.00 late registration fee.
Babies/children are not allowed in conference sessions. Speakers/times may change without notice. There are no refunds for optional sessions, manuals, Social Event tickets, or lunches. No transferring registration to another person. No swapping sessions. When registering for CAPPA events, trainings, and activities you are consenting to be video-graphed and/or photographed. CAPPA does not assume liability for adverse reactions to foods consumed, or items one may come into contact with while eating at any CAPPA Event, Training, or Activity you may attend whether inside or outside of the CAPPA planned events and activities.