Trisha Coughlin
Services Offered:
Antepartum doula
,
Birth Photography
,
Breastfeeding Support
,
Labor Support
,
Multiples Support
,
Postpartum Support
,
Teen Support
,
Trained Labor Doula
,
Trained Postpartum Doula
Certifications:
Location:
Westford MA United States
---
I love helping women with every aspect of birth and postpartum care. Sleep consulting is my latest passion because everyone deserves a good night sleep! I'm a labor doula CD(DONA), postpartum doula (CAPPA) and certified pediatric sleep consultant (CPSM).
I became a mom 30 years ago and remember the joy I felt holding my baby for the first time. There is nothing quite like the first moments with a newborn baby. Birth is truly a miracle! I have 5 children and one grandchild (so far). I love helping women during the prenatal months leading up to birth. I listen to the thoughts and hopes of what each client would like for the birth and then I educate and share my knowledge and support the choices each family makes for the birth. I consider it a privilege and honor to be invited into such a miracle moment in the lives of my clients.
I've been a birth doula for years and realized I was missing out on helping clients during the 4th trimester so I made the decision to become a postpartum doula. It has been a joy helping families make the transition to life at home after welcoming a new baby into the family.
Sleep consulting is my latest endeavor. It's important for babies to sleep well so the whole family can be well rested. I can help make that happen!
My desire is to help women and their families feel supported, empowered and cared for during the birth years. It is a wonderful time for families and I hope my presence during these special moments helps each family grasp what a privilege and joy it is to be a parent!
---
Certifications: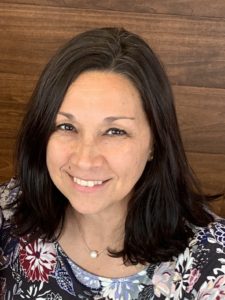 Website:
Email addresses:
cm_coughlin@verizon.net
trishacoughlin5@gmail.com
(Alternate)
Phone numbers:
9785015788 (mobile)
9783924622 (home)