Tiffany Lentell
Certified Doula
Services Offered:
Breastfeeding Support
,
Labor Support
,
Multiples Support
,
Postpartum Support
,
Remote Support/Virtual Classes
,
Trained Labor Doula
,
Trained Lactation Educator
,
Trained Postpartum Doula
Certifications:
Location:
Chicago IL United States
---
I entered birth work after the birth of my daughter, feeling the support and empowerment of a partner, doula, and provider who believed in my ability to chose the birth that was right for me. The experience was humbling and I walked away with the knowledge that an empowering birth can look so different for every birthing person.
During the years following my daughters birth, I became passionate about the education and advocacy of people during their reproductive journeys. This led me to certify as a full spectrum doula, then becoming a trained Lactation Educator.
My unique background of nearly two decades in retail cosmetics management provides me with the skills needed to maintain a calm and positive environment for birthing people experience birth and the postpartum months following. My focus on education and hands on practice during prenatal and postpartum care, and being able to create a sense of collaboration between families and their providers during birth helps to encourage a positive birth experience with my clients.
When not attending births or supporting postpartum families, you can find me taking my daughter and dog for long walks around Humboldt Park or cooking for friends and family. I am an avid knitter, and constantly working on new items for recent babies!
---
Certifications: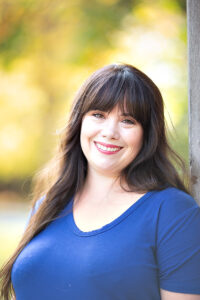 Website:
https://www.tiffanylentelldoula.com
Email addresses:
tiffanylentelldoula@gmail.com
(Alternate)
Phone numbers:
312-869-2705 (mobile)
(home)