Teresita Carrasquillo
Supervisor, AMAR Community-Based Doula Program
Services Offered:
Childbirth Classes
,
Labor Support
,
Newborn Care Classes
,
Postpartum Support
,
Remote Support/Virtual Classes
,
Spanish Translator
,
Teen Support
Certifications:
Certified Childbirth Educator
,
Certified Labor Doula
,
Certified Teen Educator
Location:
Florence NJ United States
---
I am a Certified Labor Doula, Certified Childbirth Educator and Certified Teen Educator. After serving as a volunteer doula for four years at The Children's Home Society of New Jersey, I began working as the doula supervisor  for AMAR Community-Based Doula Program.  AMAR serves the Hispanic community in Trenton, New Jersey.  We follow HealthConnect One model for community-based doulas and we provide extensive support to our clients since early pregnancy through the postpartum period, up to a year after the birth of the baby.
Our program offers community-based doula support, childbirth classes, La Leche League meetings in Spanish, postpartum planning classes and a postpartum support group for the Hispanic community in Trenton, NJ.
---
Certifications:
CLD Certification Number: 7-201624, expires May 6, 2022 (EST)
CCCE Certification Number: 6-201613, expires May 6, 2022 (EST)
CCTE Certification Number: 1-201725, expires January 30, 2020 (EST)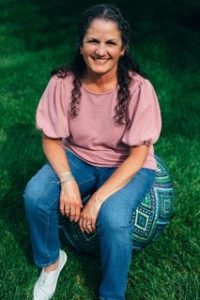 Website:
Email addresses:
shimpli@yahoo.com
terelunadoula@gmail.com
(Alternate)
Phone numbers:
856912-6129 (mobile)
609360-3216 (home)