Temitope Michael-Olaniran (Fafore)
Perinatal, Infant and Early Childhood Consultant
Services Offered:
Breastfeeding Support
,
Newborn Care Classes
,
Postpartum Support
,
Remote Support/Virtual Classes
,
Trained New Parent Educator
,
Trained Postpartum Doula
Certifications:
Certified New Parent Educator
Location:
Alpharetta GA United States
---
Hello,
It is a good day to be alive! I am a CAPPA Certified New Parent Educator and Ph.D. student specializing in Infant and Early Childhood Mental Health and Developmental Disorders. I am a DIRFloortime Practitioner, CAPPA trained Postpartum Doula, Author, Blogger, U.S. Army Veteran, #boymom, and Wife.
My training, professional and academic backgrounds reflect my heart for little children and families. For perinatal classes, emotional support, and coaching, please visit my website. I am excited to meet you and support your parenting journey.
---
Certifications:
CNPE Certification Number: 8-202002, expires August 6, 2023 (EDT)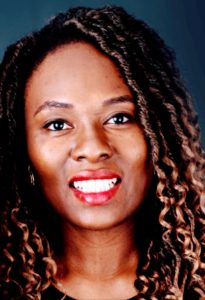 Website:
https://littleonespiecmh.com/
Email addresses:
consult@littleonespiecmh.com
(Alternate)
Phone numbers:
(mobile)
(home)