Susannah Glass
Services Offered:
Antepartum doula
,
Birth Photography
,
Labor Support
,
Remote Support/Virtual Classes
,
Teen Support
,
Trained Labor Doula
,
Waterbirth Support
Certifications:
Certified Labor Doula
Location:
Beverly MA United States
---
As a birth doula, my services include phone/text support during your pregnancy, at least two prenatal visits, 24/7 access for the on-call period, attendance at your labor/delivery through the post-birth 'settling in' period, and a postpartum visit to process your birth experience, share pictures (if requested), and provide breastfeeding support if desired. I am happy to share informational resources and practitioner recommendations with my clients. I have recently recertified in Adult and Infant CPR and I have completed training in both the Spinning Babies movement and balancing techniques and foundations of Trauma Informed Perinatal Care.
I frequently attend births at Beverly Hospital but also work at Salem Hospital, MGH, Mt. Auburn, and other Boston area hospitals.  I love working with the midwives at the North Shore Birth Center, and I am happy to support midwife-attended home births (and have had the wonderful experience of two home births myself).
I am a volunteer doula with the Connecting Young Moms program at Beverly Hospital, which provides support to at-risk young mothers. It is my honor to serve ALL types of individuals and families who desire support during their birthing experience. I would love to provide birth support to anyone who desires it, and am prepared to work with clients with a sliding scale fee according to their demonstrated financial constraints.
---
Certifications:
CLD Certification Number: 6-202107, expires June 8, 2024 (EST)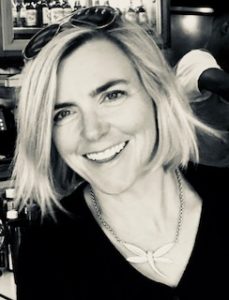 Website:
Email addresses:
susannahglassdoula@gmail.com
sketchumglass@gmail.com
(Alternate)
Phone numbers:
617-548-4775 (mobile)
(home)