Stephanie Beaman
Postpartum Doula
Services Offered:
Breastfeeding Support
,
Multiples Support
,
Postpartum Support
,
Remote Support/Virtual Classes
,
Teen Support
,
Trained Postpartum Doula
Certifications:
Location:
Greenville South Carolina Greenville, South Carolina
---
My name is Stephanie Beaman and I live in Greenville, SC with my husband and our two children. I've lived in Texas all of my life until moving to GVL mid pandemic. My family and I have been absolutely loving it! 
My journey to becoming a postpartum doula was a bit serendipitous. I previously studied early childhood development and received a Bachelor's of Science Degree in Interdisciplinary Studies. Prior to becoming a postpartum doula, I was an elementary school teacher for 5 years. At the end of my 5th year teaching, I had my son after a very difficult pregnancy and birth at which point, I decided to stay home with him. Through my own experiences during pregnancy and the postpartum period, I became enthralled with the importance of education and self-advocacy in the world of women's health, both physical and mental. I began helping to support many of my friends as they starting having their first children. It was the best feeling in the world to help them, and I also felt rewarded in doing so. I supported them through the common challenges of the postpartum period and was there to witness them falling in love with that season instead of, at times, feeling overwhelmed.  I soon learned about the role of a postpartum doula, and there my passion was discovered. I absolutely love the thought of being able to encourage, nurture, and educate women and families during this precious season of life.  
---
Certifications: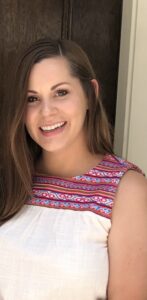 Website:
Email addresses:
glasswingdoula@gmail.com
(Alternate)
Phone numbers:
832-746-8910 (mobile)
(home)