Shannon Cronin
Postpartum Doula
Services Offered:
Breastfeeding Support
,
Postpartum Support
,
Trained Postpartum Doula
Certifications:
Location:
Littleton CO US
---
Hi there! I'm Shannon and offer postpartum doula services in the Denver metro area.
The postnatal period is a time I feel so compelled to provide empowerment and nurturing support to parents since my entry into parenthood was far more challenging than I had planned. I knew my newborn would need a lot of care, but I was unaware of how much care I would need too! Although we had some wonderfully incredible family and friends as helpers, it was still a struggle to navigate and I operated in survival mode. I want new parents to feel like they are thriving. Confidence, unbiased support, up to date parenting and postpartum guidance, timely specialist referrals, and hands on help is critical.
Having personally experienced two postpartum periods myself, paired with the CAPPA (Childbirth and Postpartum Professional Association) postpartum doula training I completed, I have the experience, knowledge, and heartfelt desire to help make the postnatal period a more nurtured and empowered time for you.
---
Certifications: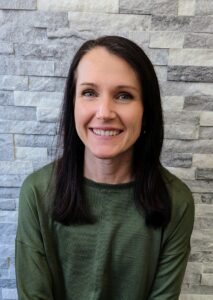 Website:
https://nurturingrootsdoula.com/
Email addresses:
shannon@nurturingrootsdoula.com
(Alternate)
Phone numbers:
(303) 223-9515 (mobile)
(home)