Selena Eisenberg (they/them)
Traditional Midwife
Services Offered:
Antepartum doula
,
Breastfeeding Support
,
Labor Support
,
Multiples Support
,
Postpartum Support
,
Remote Support/Virtual Classes
,
Teen Support
,
Trained Labor Doula
,
Trained Postpartum Doula
,
Waterbirth Support
Certifications:
Certified Labor Doula
,
Certified Postpartum Doula
Location:
Pittsburgh PA United States
---
Selena is a traditional midwife based in Pittsburgh, PA. They have been in the birth world for over 15 years. They are a one of the community birth workers participating in the "Perinatal Health Equity Champions program," focusing on making hospital birth safer for BIPOC in Pittsburgh. When they aren't attending a birth, spending time with their four children, or working on a new venture they can be found with the family chickens or reading.
---
Certifications:
CLD Certification Number: 9-202304, expires September 11, 2026 (EST)
CPD Certification Number: 9-202303, expires September 11, 2026 (EST)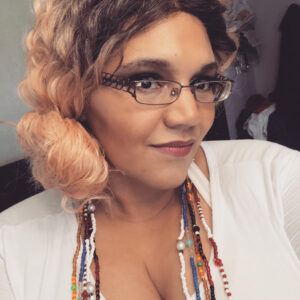 Website:
http://www.igiose.com
Email addresses:
selena@igiOse.com
pghbirthkeeper@gmail.com
(Alternate)
Phone numbers:
412-449-9459 (mobile)
(home)