Sarah Hodgkins
Family Life Consultant
Services Offered:
Breastfeeding Support
,
Infant Massage
,
Multiples Support
,
Postpartum Support
,
Remote Support/Virtual Classes
,
Trained Lactation Educator
,
Trained Postpartum Doula
Certifications:
Location:
---
Becoming a new parent is the most important thing you'll ever do, but it shouldn't feel like a struggle. I understand what it feels like when you can't catch your breath which is why I created postpartum support and sleep programs to help new parents exhale through the journey. Building on my 20+ years of experience, education, and knowledge working with hundreds of families, I help you understand your baby and create rhythms and routines to restore balance to your family.
Learning how to navigate parenthood can be challenging, even in the most supported instance. Learning how to breathe easy as a new parent avoids feeling disconnected from your baby, partner, and yourself. Instead, experience balance with a daily routine that allows you to find joy in the journey.
---
Certifications: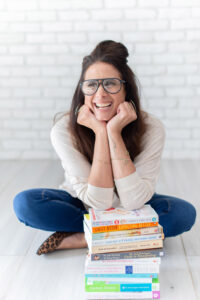 Website:
https://familycradle.com/
Email addresses:
exhale@familycradle.com
(Alternate)
Phone numbers:
727-231-1371 (mobile)
(home)